Families Bring Out the Best of Bowdoin
Published by Rebecca Goldfine
The population on campus swelled last weekend, with parents and relatives accompanying students to class and participating in the plethora of events and celebrations—concerts, performances, talks, museum tours, outing club adventures, a research symposium, a musical, and more—that Bowdoin offers during the three-day Family Weekend.
A highlight on Friday was the annual President's Summer Research Symposium, preceded by a keynote lecture. This year, former EPA administrator Gina McCarthy gave an address called, rather straightforwardly, "The Future of the Planet." 
Funny, irreverent, and down-to-earth, McCarthy said early in her talk that she's "going to hopefully leave you a little more hopeful than when you came in." But she did admit she's "ticked off" by what she described as the current administration's environmental rollbacks and stubborn science denial—and added that we need to be very serious about addressing our climate crisis now.
"Climate change...is not about what might happen in 2030 and 2050," she said. "It's about me. It's about you. It's about people. It's about what's happening to you today. It's about what's happening in this country today, and it's about what we need to do today to prevent really big problems in 2030 and 2050."
Though a former federal official, she said that the federal government is the last place to look for swift action on climate change. Instead, McCarthy pointed to communities, cities, states, and businesses as more promising candidates for making progress. To the audience, she said, "you need to do stuff at each level of the government today."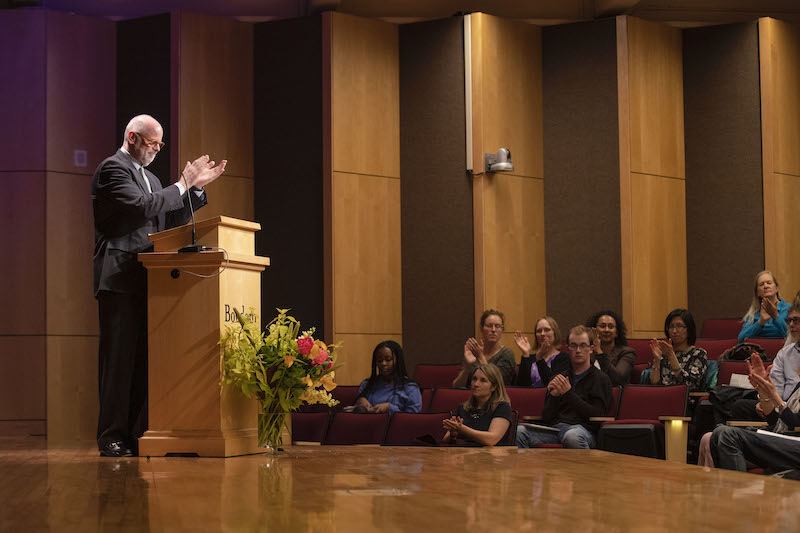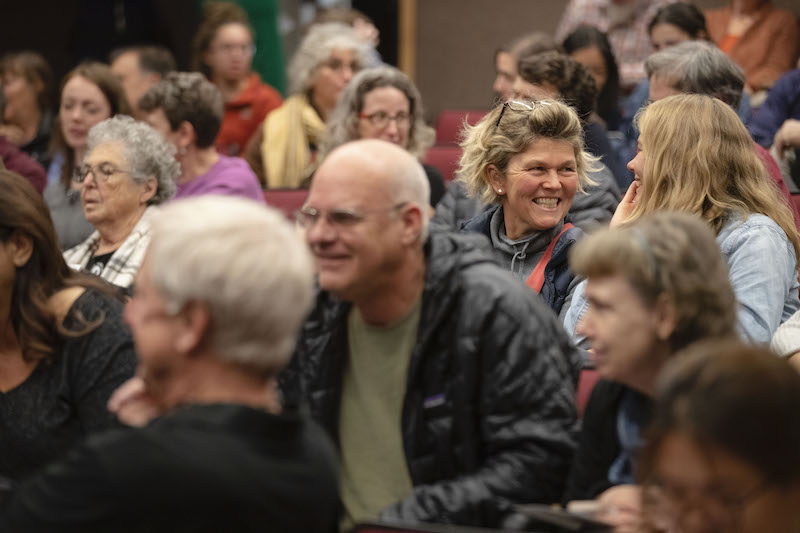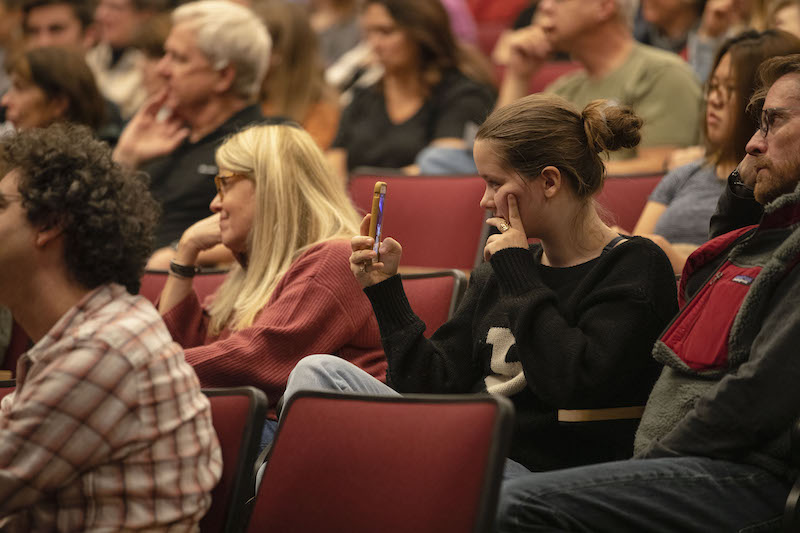 Many more issues were addressed by student researchers at the annual President's Summer Research Symposium. More than 120 students who did research or had internships with funding from Bowdoin last summer presented synopses of their projects. President Clayton Rose, in his welcome, said the research displayed in the room "runs the gamut of the human and intellectual experience," and often leads students to honors projects and "lifelong pursuits."
Read about a few student projects, or check out the full list of student projects.
After the symposium, families, students, faculty, and administrators made their way to Pickard Theater in Memorial Hall to celebrate top students for their academic performance. At the
Sarah and James Bowdoin Day
exercises, the College recognizes and gives scholarship gifts to Bowdoin's highest-ranking students—those with grade point averages in the top 20 percent of their class (as determined by the previous year's records).
Read about or watch the ceremony.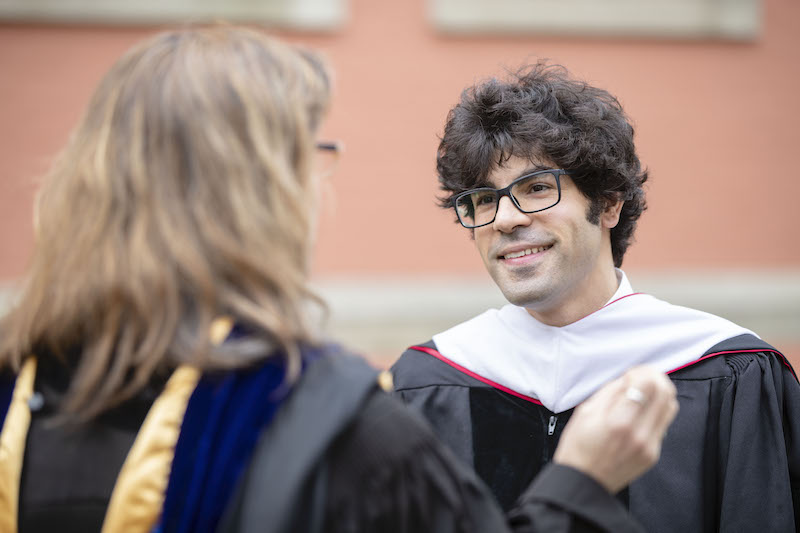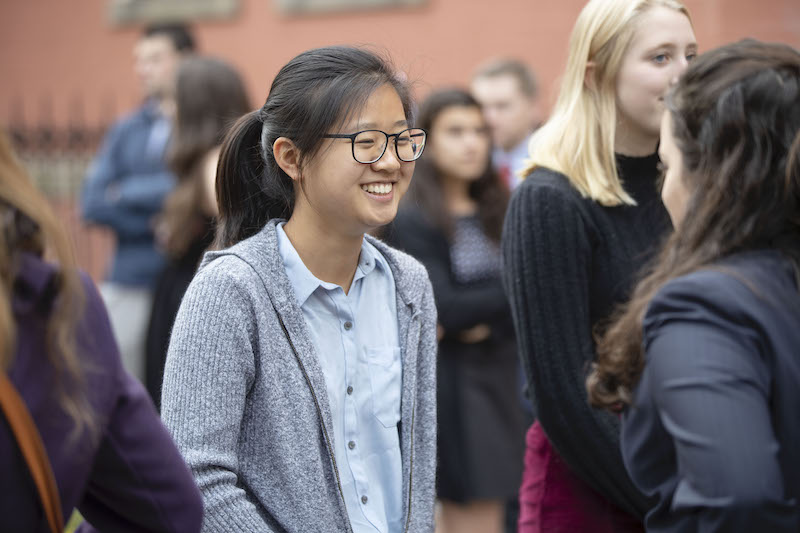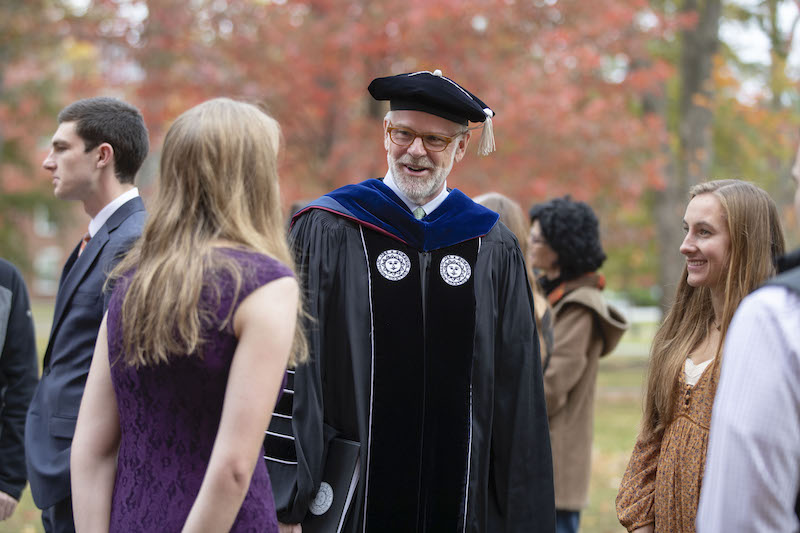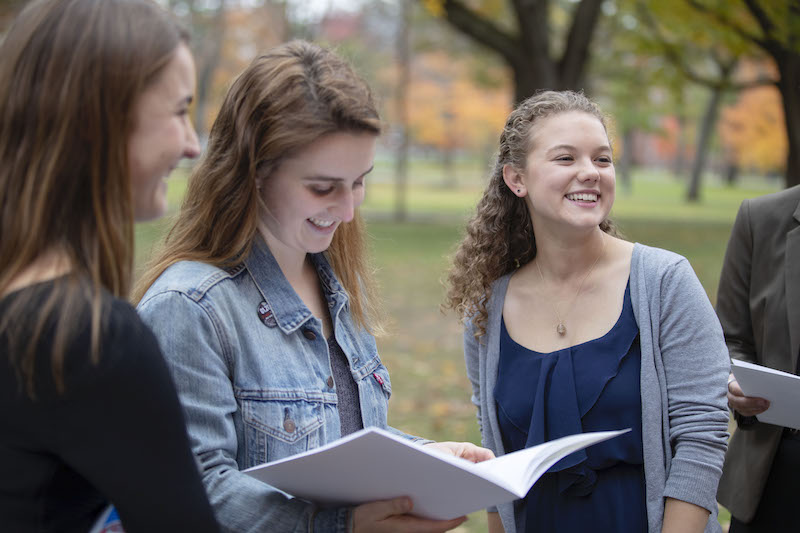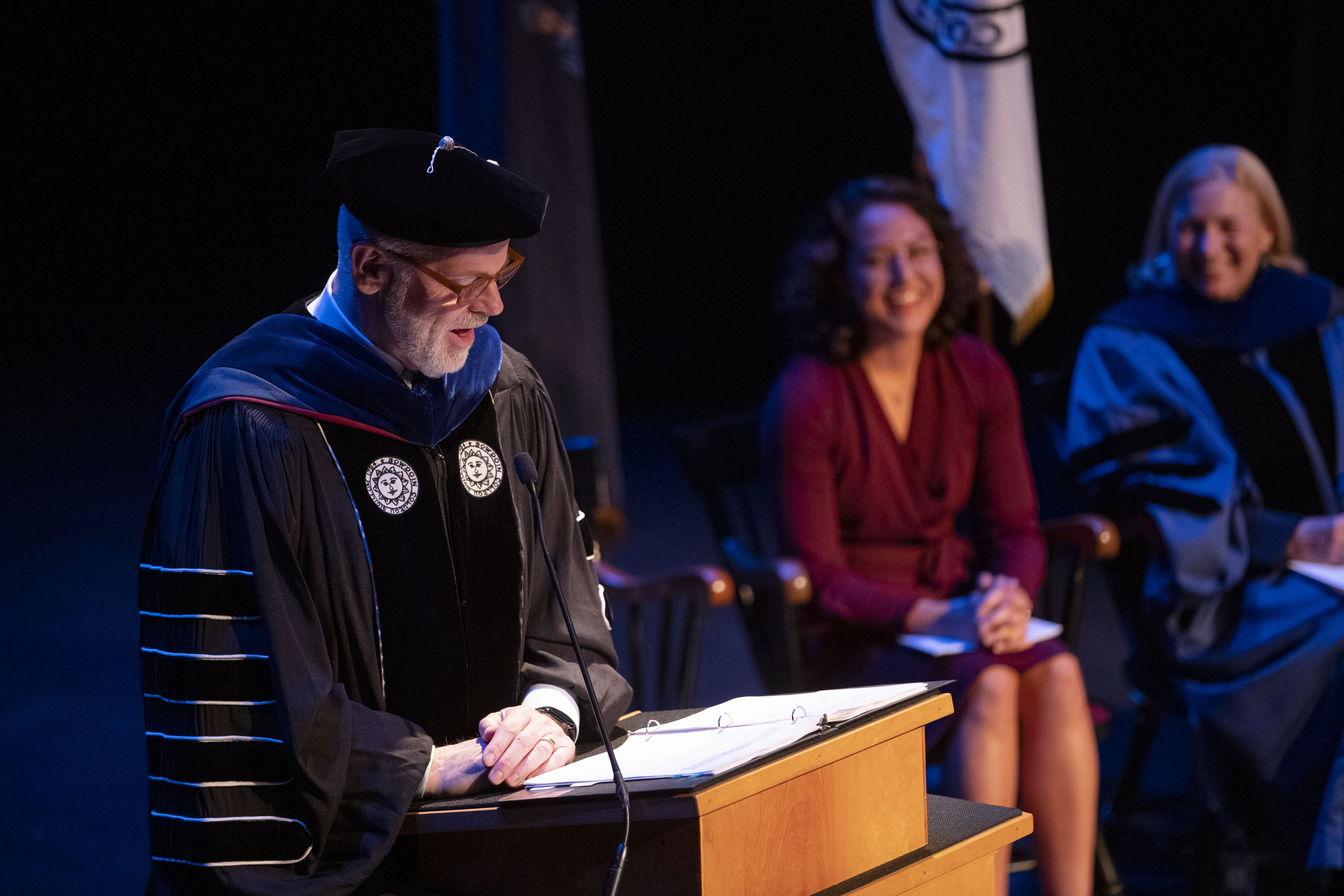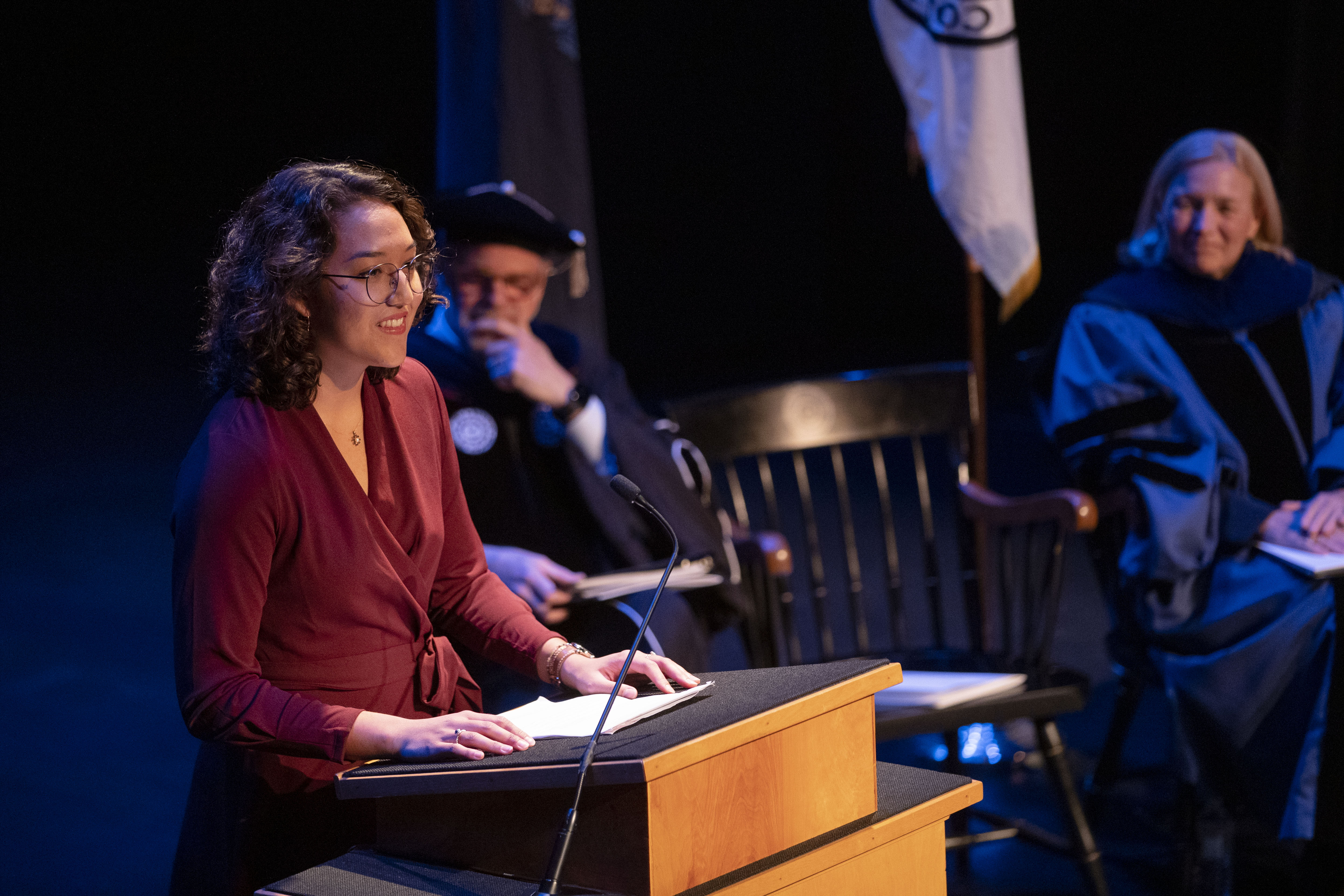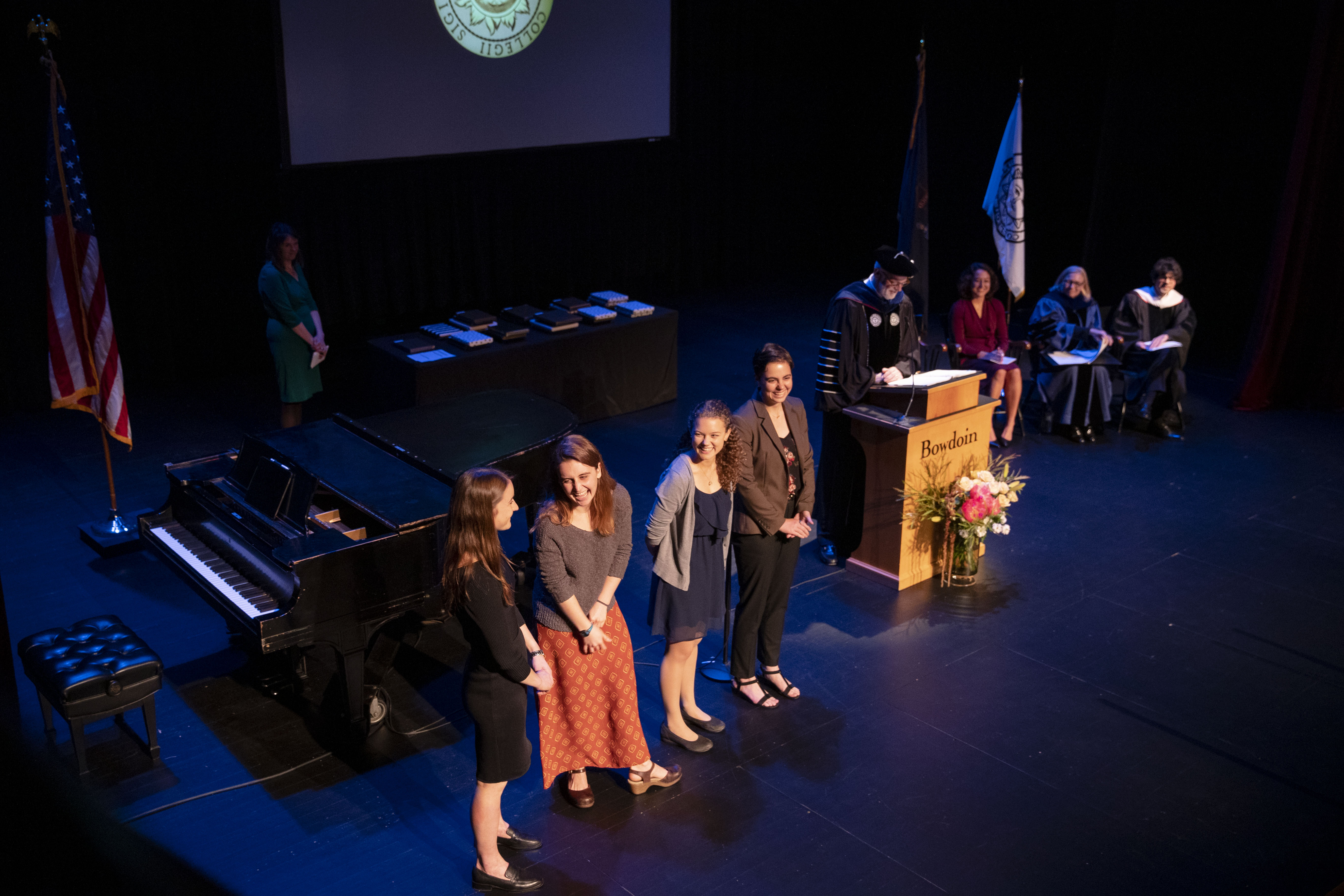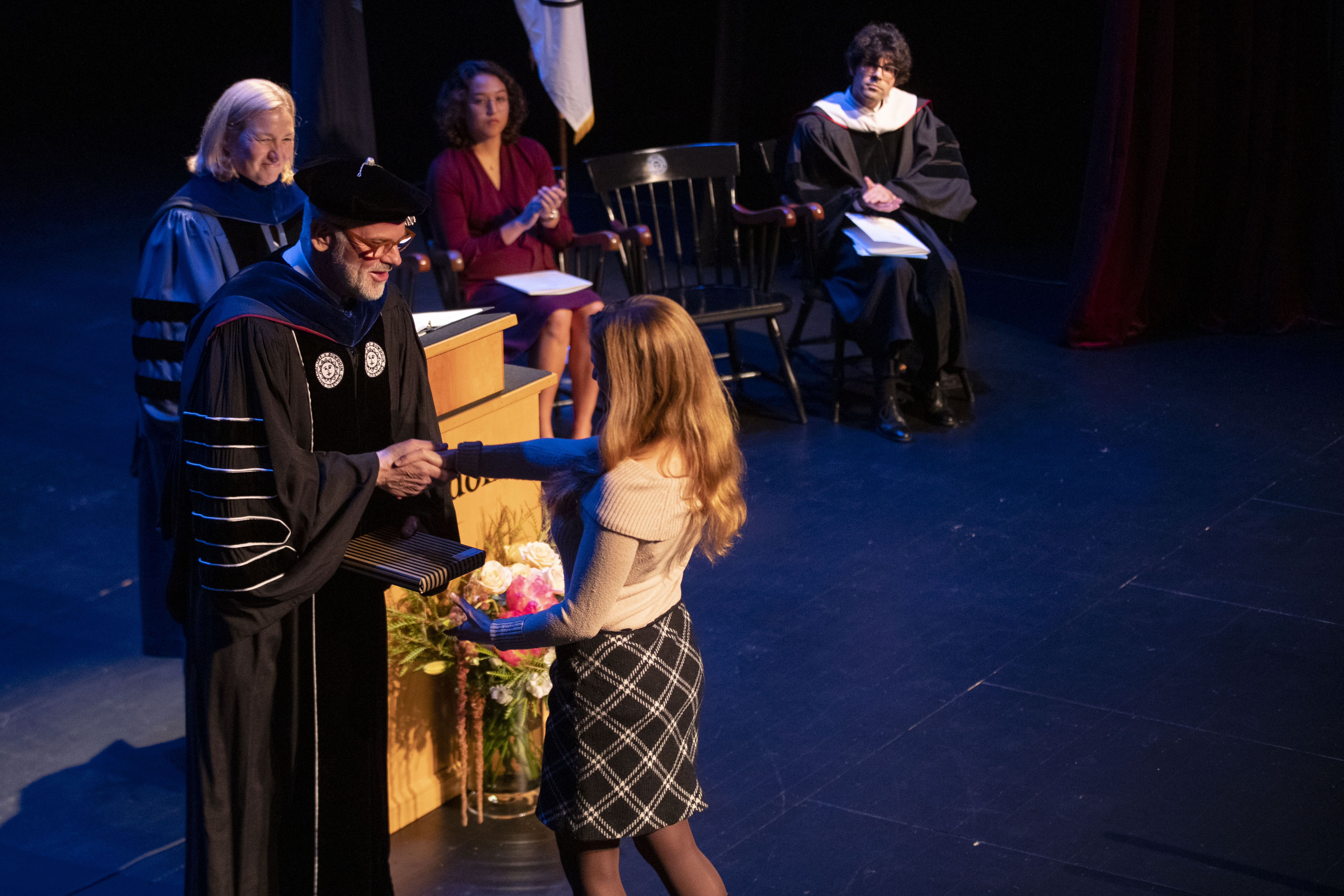 One of the bright points of the weekend is the
Student Group Performance
by different singing, dancing, and musical groups. Among those performing were Bowdoin's a cappella groups—The Longfellows, Ursus Verses, Bear Tones, BOKA, the Meddiebempsters, and Miscellania—as well as the Slam Poet Society and several dancing groups, including Polar Bear Swing and Arabesque.