Published August 07, 2019 by Symone Marie Holloway '22
Mellon Mays Fellows Launch Ambitious Research Projects
The Mellon Mays Undergraduate Fellowship (MMUF) program works to increase diversity in higher education by providing promising undergraduates from underrepresented backgrounds two years of mentoring and preparation for PhD studies.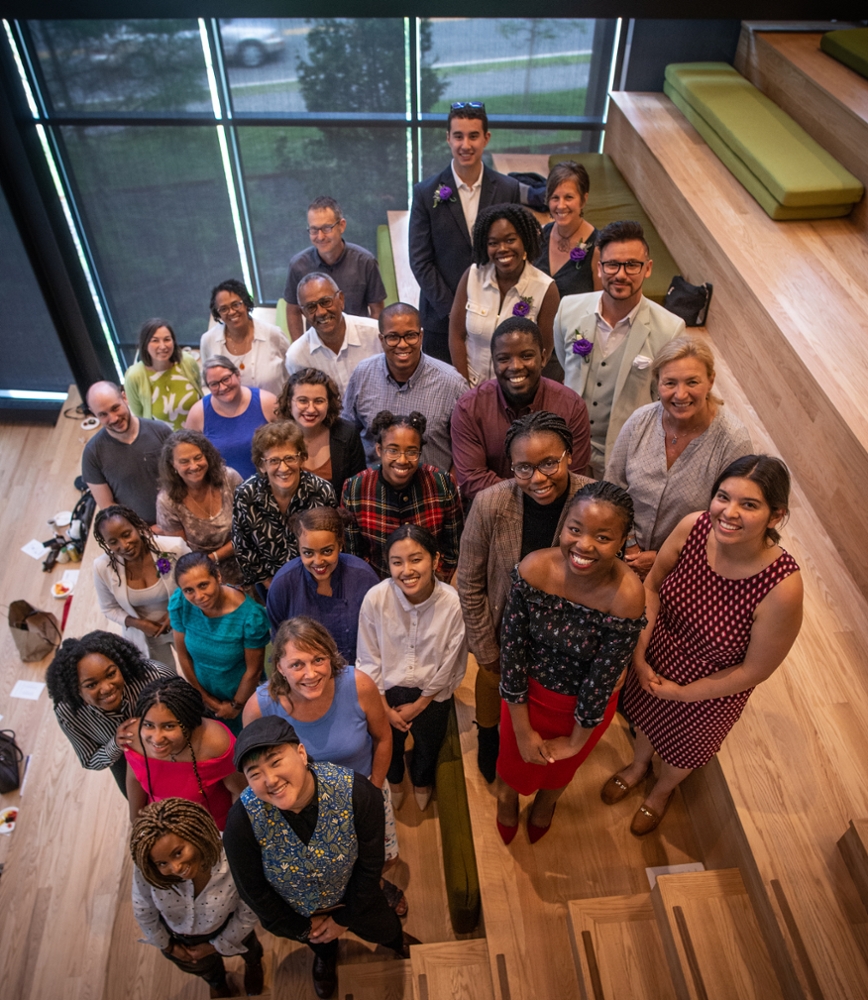 Bowdoin's program was established in 1992 and offers students access to faculty mentors, stipends, preparation for the graduate school entrance exam, and undergraduate loan repayment.
MMUF at Bowdoin also includes an intensive summer research training program where Mellon fellows can begin their independent projects under the  guidance of professors and leaders who are often former Mellon Mays undergraduate fellows themselves. The summer initiative culminates with the Summer Colloquium, where students present their research prospectuses.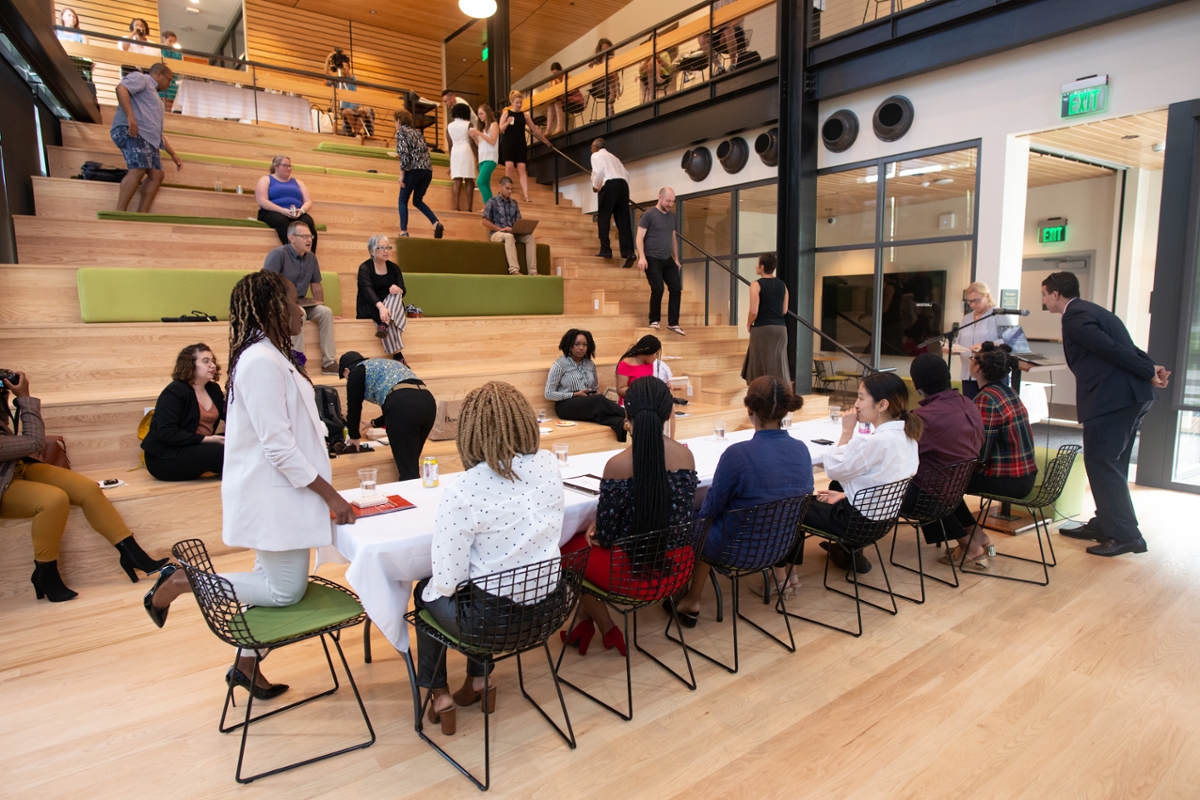 In the middle of July, the Roux Lantern was turned into a conference room as faculty, staff, students, and community members gathered to listen to the Mellon Mays fellows from Bowdoin College, Smith College, and University of the Witwatersrand (Johannesburg, South Africa) present what they had been working on for several weeks. Senior Vice President for Inclusion and Diversity Michael Reed served as the master of ceremonies. He was followed by doctoral candidate Kris Klein Hernandez '12, who gave the opening remarks.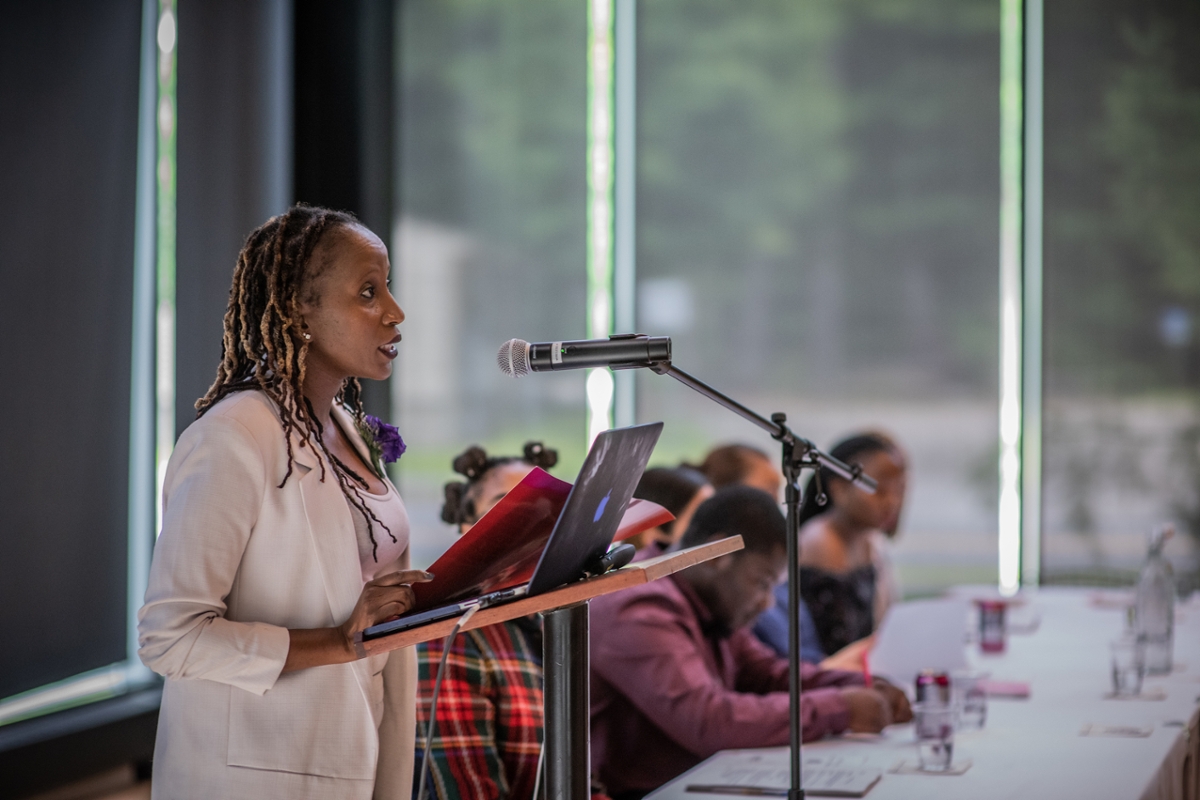 The presentations were split thematically into two interdisciplinary panels. Following is a list of the topic headings with the corresponding prospectus titles and their authors. 
Media, Movement and Migration: Moderated by Bowdoin alumna Golden Owens '15, now a doctoral student at Northwestern University.
Translation and Transliteration: Terminology of Same-Sex Desire and Identity by Christine Lian, Smith College
Unscrambling Africa: Africa Unite by Malesdi Pokello Guambe, University of the Witwatersrand
Skin Deep: Analyzing the Advantages of Black Representation in the Teaching of Visual Arts by Destiny Kearney '21, Bowdoin
The Power of Christ Compels Her by Alicia Echavarria '21, Bowdoin
Latin American Visualities of Protest by Isabel Ruiz Cano, Smith College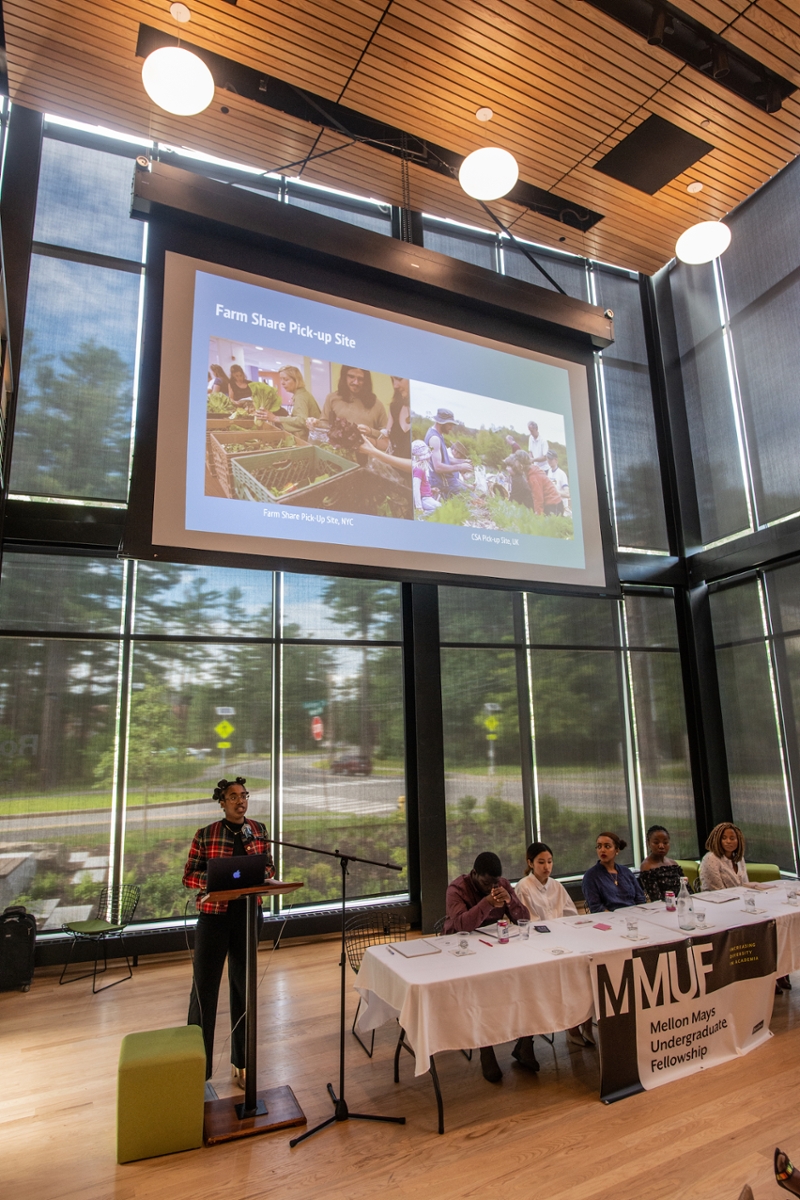 Socio-historical, Spatial, and Sentient Cover-ups: Moderated by Nompumelelo Bhengu, MMUF coordinator at the University of the Witwatersrand and a doctoral candidate at The University of Kwazulu Natal.  
Changing Foodscapes: The Effect of Gentrification and Perception on Farm Share Membership in New York City by Storm Lewis, Smith College
Missionaries, Ethnic Identities, and Language: The Construction of African Ethnic Identities by Sihle Luma, University of the Witwatersrand
Remembering the Gwangju Uprising: Its Violent History and the Violence of History by Jeanne Cho, Smith College
Self-Expression and Belonging in the Queer Ethiopian Diaspora: An Analysis of South-South Migration Patterns and Digital Citizenship by Solyana Kailu, Smith College
Black Men and the Dangerous Single Story by Yolanda Mdluli, University of the Witwatersrand
Thinking about Thinking by Koliswa Lushozi, University of the Witwatersrand