Published December 20, 2022 by Jay Sosa
An Interview with Assistant Professor Irina Popescu About Starting and Building A Life and Career at Bowdoin
Jay Sosa, assistant professor of Gender, Sexuality, and Women's Studies, Gender, Sexuality, and Womens Studies, interviewed Irina Popescu November 15, 2022, about her first year at Bowdoin College as an assistant professor of Latin American, Caribbean, and Latinx Studies.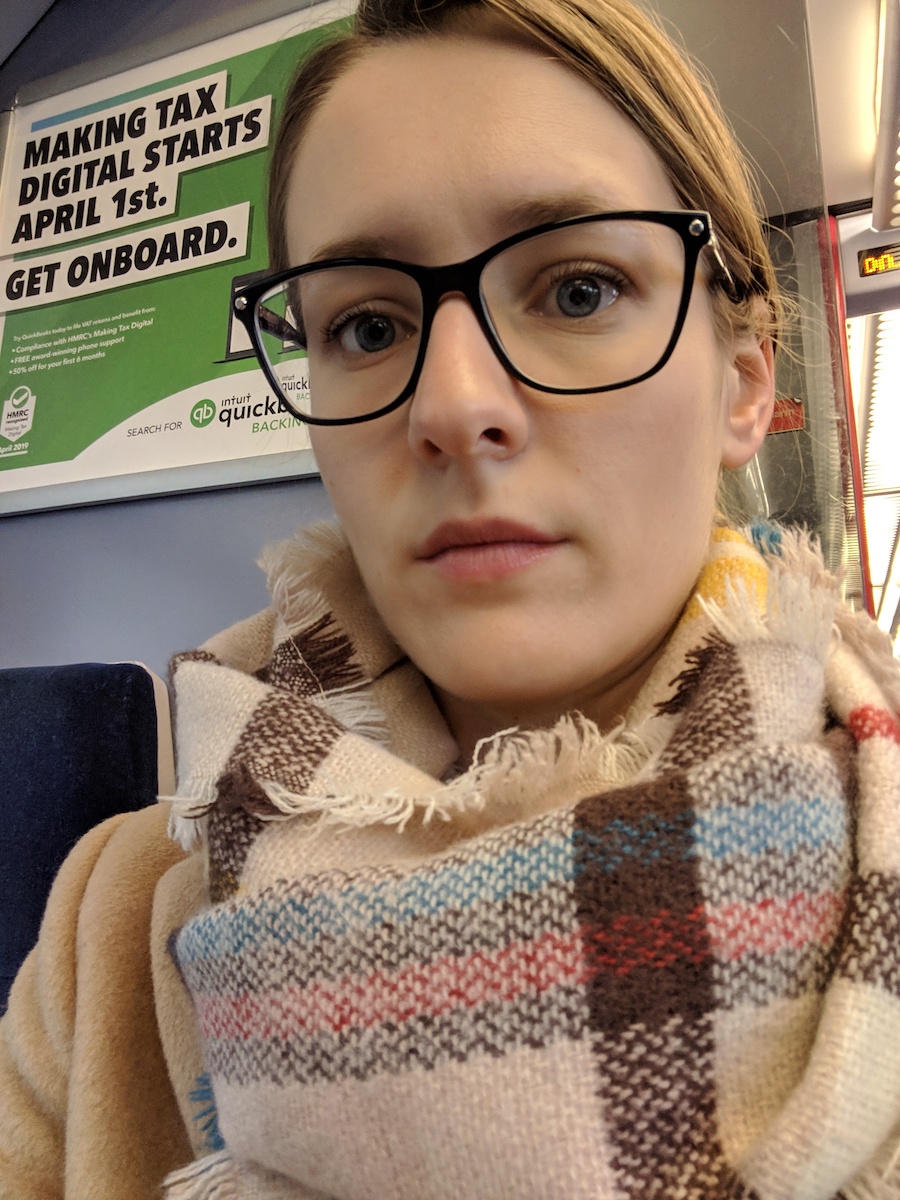 JS: You finished your undergraduate degree at The University of Texas, Austin—has anything surprised you about teaching in a liberal arts institution versus a large university? 
IP: Literally, every single thing! It's such a different experience to go from having lectures with 550 students to having a class of sixteen or six. And I think that just the amount of attention that students can get in terms of mentorship here and in terms of really getting to know the professor. Going to office hours' advising is crucial. I didn't know what office hours were until my last year in college, where somebody explained them to me. And I thought, 'Oh, this isn't just one of the professors in their office doing work; it's a place where you can go and ask them questions.' I was not really used to, nor did I understand the United States' college system coming out of high school.
Here at Bowdoin, I feel like students truly connect with their professors and mentors in such a meaningful way, which is something I so love being a part of. I value my interactions with my classes and my students more than I can say. Pretty much everything—in terms of the courses that we teach here to the kind of the specializations and nuances of those courses—is different from my own experience at UT Austin as an undergraduate. Don't get me wrong, 'Hook 'em horns and all,' but the liberal arts model is quite dreamy. I cherish the liberal arts. I had no idea a place like Bowdoin existed before coming here and am really impressed by our students. I certainly was not as mature and well-rounded at 18 to 21 years old!
JS: You received your PhD from The University of California, Berkeley. Can you tell us about your dissertation research and first book project?
IP: My first book is called the Empathy Archive: The Human Rights Novel of the Americas. The book investigates novelistic works from both North and South that revise the history of human rights abuses in the Americas. All the authors I investigate use their literary works to unpack human rights discourses surrounding the histories of slavery, settler colonialism, and gender rights in the Americas. All the novelists I explore are activists as well as archival scholars who turn to official national archives and official medias as a means of positioning necessary historical revision within their novels. Their novels connect human rights discourses in the Americas to the politics of embodiment and pain, ethics and empathy, and tropes of fantasy and melodrama. The central argument of the book is that these works fashion an empathetic reading process enabling readers to ethically bear witness to hemispheric human rights abuses often left out of historical archives (specially gender-based, class-based, race-based, and ethnicity-based crimes).
JP: How has the transition to New England been for you? (Or also, feel free to describe your trajectory before undergraduate school through Texas, California, and now to Maine).
IP: Hard! My whole life has been transitions. I moved from Romania to Texas to California to another part of California because I did my masters at UCSB [University of California, Santa Barbara]. It was hard. I'm not going to lie or pretend that it wasn't. I always tell my students that my first year in Maine was so rough. Adjustments to space, communities, even the weather, take so much time. I really thought I wouldn't make it through my first winter in Maine. Not just seasonal shifts but also just moving from a very big, very activist-filled city like Berkeley/Oakland to small-town Brunswick was quite challenging. I had my first son, Mateo, as a graduate student, so having him be part of our big move to Maine helped. Now I have two kids, Lucca (2) was born in Maine (a Mainer I guess) and having them has helped ground me in this space. I feel like I'm rooting myself for the first time as an adult. For the first time, I feel like I'm gaining my roots and not running away from them; sounds weird but I can visualize them growing around me. Yet I do think there are parts of the transition that were really challenging, especially for two immigrants (my husband is from Argentina). Immigrants, especially those living in the US, are always faced with feelings of not-belonging and, paradoxically, feelings of being part of the 'melting pot.' Both feelings feel a tad off for me, and I see myself in this in-between. I grew up in Romania and finished growing up in Texas, then grew up again in California and now, in Maine, I want to find a sense of being part of something that is not so transitory. Maine is becoming part of our identity as we're starting to build a community around us. With my kids starting to go to school and daycare, we are also building a community outside of Bowdoin College, which is important for those roots to flourish. But, at the same time, deep down I am always going to have a foot crossing the Atlantic (and one in Argentina as well).


JP: What are you are working on currently, or what is the next project you hope to do?

IP: Right now, I am trying to finish/revise my book. I'm working on my last chapter, which is on a fantastic novel called Eartheater by Dolores Reyes, an Argentine writer who writes on feminicidio. This novel is one of the first novels on feminicidio or feminicide. Yet in all honestly, I am very much thinking and plotting out my next book, which is going to be centered on activist method, gender violence, and performance activism/protest in Latin America.

JP: Should Latin American, Caribbean, and Latinx Studies matter to students at Bowdoin? Why or why not?

IP: I'm a hemispheric scholar. As a hemispheric scholar I to my core believe all students should take at least one LacLas course during their time here. The Americas are so joined historically. They share a similar history of slavery, of colonialism, of settler colonialism, of indigeneity, of women's rights. There are plenty of profound differences of course; however, I think that understanding these histories is essential. There is a huge advantage in learning about other parts of the world, especially as students venture aboard for college and for their careers. Students venturing into policy or law, for instance, have also told me how beneficial their LacLas courses have been, especially if working with migrant and immigrant communities. I think that the advantage of majoring or minoring in LACLaS is that students can also take Spanish here at Bowdoin to enhance their abilities to communicate if they travel to Latin America, or even if they travel to Los Angeles! Latin American cultures are all around us, Spanish is now a major language in the United States, street signs are in Spanish in most of Texas, California, New Mexico, Arizona—the connections between the North and South are so strong and so present. Discovering them will greatly help and impact our students as they move out into the world after Bowdoin.