Published September 14, 2021 by Bowdoin News
Students, Faculty Enjoy Portland's Latino Food Festival
Students in the Latin American Students Association (LASO) sampled many treats and celebrated with professors at the recent 2021 Latino Food Festival in Portland, Maine.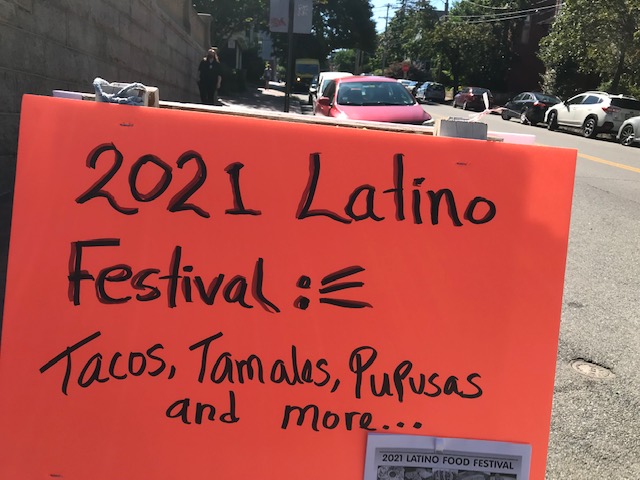 The annual festival honors Latin American cultural heritage through music, traditional costumes, crafts, and food, while raising money for Sacred Heart/St. Dominic Parish's community programs in Portland.
The parish supports many humanitarian efforts, social justice initiatives, and workshops for city residents, including programs offered by Catholic Charities Refugee & Immigration Services. The parish's food pantry distributes close to 3,000 pounds of food each week. When in need, hundreds of people in the neighborhood turn to Sacred Heart for clothes and household items.
Students from LASO attended the festival with faculty from Bowdoin's department of Latin American, Caribbean, and Latinx Studies. Festival goers were able to taste homemade Central and South American dishes like tacos, tamales, pupusas, carne asada, horchata, flan, chicken stew, rellenitos, and more.