Alumni News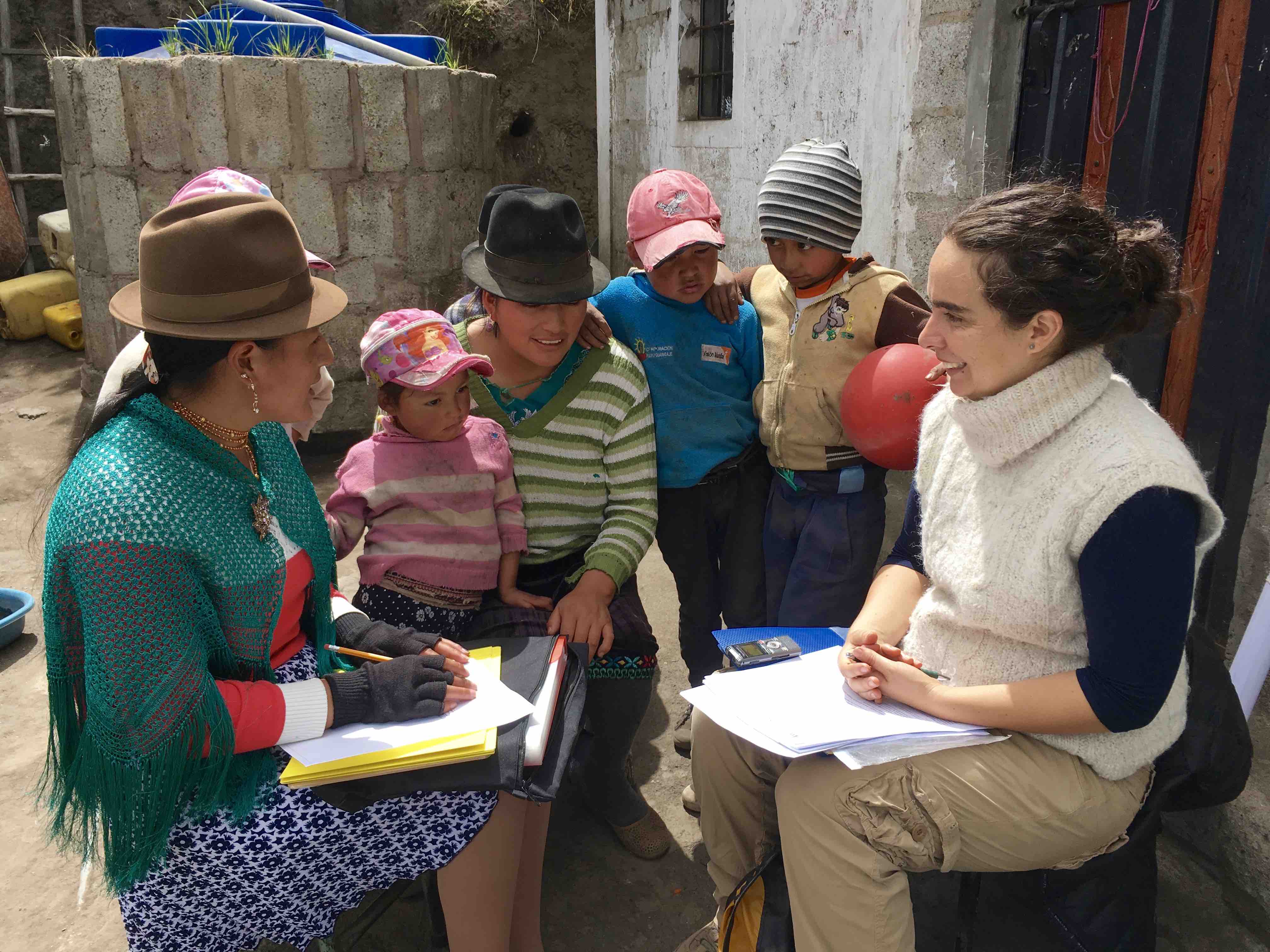 Ivy Blackmore's interest in Latin America started with a class on Latin American Revolutions taught by Prof. Allen Wells. This interest grew and intensified during the two and a half years she served as a Peace Corps agriculture/food security volunteer in rural Nicaragua. During her time in Nicaragua, Ivy cofounded a weaving collective with her mother that has, for the past 10 years, worked to (1) enable the weavers to meet their basic needs, provide medical-care and a clean living environment for their families, and keep their children in school; (2) lessen the families dependence on traditional and limited agricultural production; (3) promote gender equality and new means of social interaction among the weavers, their families, and the community; (4) empower the weavers to build a sustainable business and save for the future.
Ivy is currently a doctoral candidate at the Washington University in St. Louis Brown School of Social Work, Public Health, and Social Policy. Since it was not possible to conduct research in Nicaragua due to the instability and lack of infrastructure, Ivy found an opportunity through collaborators to conduct her dissertation work in the Andes of Ecuador. Her research used mixed methods to assess the vulnerability context of three indigenous communities. Specifically, she characterized population and resource trends, detailed the seasonality of food availability, employment opportunities, and illness and, assessed household asset accumulation and perceptions of household well-being. Ivy was at her first LASA congress in May 2019, presenting her dissertation research as part of the Ethnic Resistance and Challenges panel.
ZulmarIe Hatch is still working at iMentor doing college success with high school students in Chicago as their Associate Director of Program. This past August she got married here in Chicago and now expecting a little girl later this Spring! 
Michele Greet is Director of the Art History Program at George Mason University. In 2018 she published two books, Transatlantic Encounters: Latin American Artists in Paris between the Wars, Yale University Press, and Art Museums of Latin America: Structuring Representation, "Research in Art Museums and Exhibitions" series, Routledge, with co-editor with Gina M. Tarver. She has two forthcoming essays in exhibition catalogues at US and Brazilian museums: "Para Francês Ver: Tarsila do Amaral's Brazilian Landscapes," in Tarsila do Amaral. Exh. Cat. São Paulo: Museo de Arte de São Paulo Assis Chateaubriand and  "Looking South: Lincoln Kirstein and Latin American Art," in Lincoln Kirstein. Exh. Cat. New York: The Museum of Modern Art. Over the past year she also gave lectures on her research at the Smithsonian, the Instituto de Investigaciones Esteticas (Mexico City), Secretaría de Educación Pública (Mexico City), as well as at Bucknell, Middlebury, and NYU. But best of all, she returned to Bowdoin to participate in "Border Crossings: A Symposium Celebrating the Career of Professor Allen Wells." 
Andrea Noble '15 is teaching high school Spanish at Codman Academy Charter Public School in Dorchester, MA. She plans on returning to Ecuador this summer (where she did her Fulbright) to visit.
Sol Rheem '15 is a history teacher for English learners at Somerville High School in Somerville, MA. She teaches all levels of English learners, from newcomers to advanced learners. She says it has been really exciting to adapt the U.S. History and World History curricula to be relevant to her students' interests and contexts, and she's pulled from her Bowdoin courses to do so — including lessons on Latinx immigration, music, U.S. intervention in Latin America, and decolonization. She is now working with a great team of educators and her students are amazing. She's happy to be an educator and looks forward to many more years of teaching.
Natasha Soto is in the first year of her MFA program at Rutgers-Camden University. She predominantly writes creative nonfiction, and is branching out into fiction and poetry. Spanish pops up in her work often, and she is enjoying attending readings in the Philadelphia area that feature bilingual and Latin American writers. As part of her creative writing degree, she teaches writing to first-year students at Rutgers-Camden. While she loves all of the classes she is taking, one of her current favorites is called "Writing Revolutions", which looks at the rhetoric and poetry of revolutions in The United States and Cuba. As part of the class, she will travel to Havana during Spring break (and fulfill her lifelong dream of traveling to Cuba!). She is also enjoying revisiting some of the work of Latin American authors she was introduced to as a Latin American Studies major, this time from a craft perspective.
In Eisenhower and the Art of Collaborative Leadership, Kenneth Weisbrode '91 examines Eisenhower's unique art of collaborative leadership by tracing its roots in his family and education, and then by measuring it against the standards of some classic texts by scholars of leadership and the presidency. It is a concise portrait of one of America's most important and talented leaders, and a case study in sound leadership.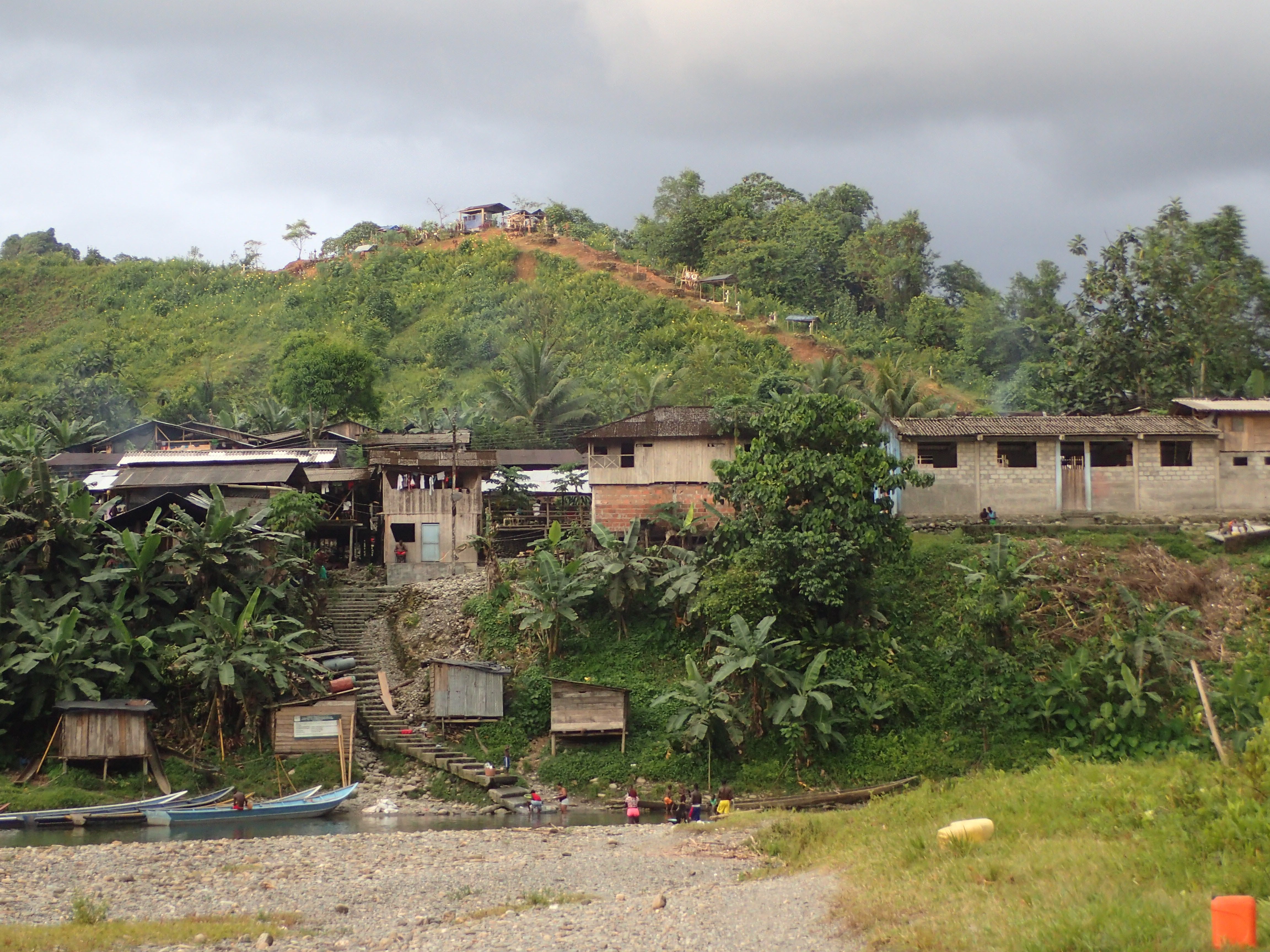 Lauren Withey '06 is finishing her dissertation in Environmental Science, Policy, and Management at the University of California, Berkeley. Her research focuses on forest conservation efforts among Afro-descendant communities on the Pacific Coast of Colombia. These communities were granted title to their lands, along rivers of the tropical rainforest lowlands between the ocean and Colombia's western Andes, starting in the late 1990s. Yet their community organizations have struggled in many cases to establish the governance strength they had hoped for: at the moment they began receiving title to their lands, Colombia's long-running civil war came to their villages, with fighting between the FARC-EP, paramilitaries, and Colombia's national army. Despite violence and threats, many communities have resisted the efforts of these actors to displace them from their lands or drag them into the conflict. An interest among many bilateral aid organizations to support these resisting communities and encourage them to simultaneously protect the biodiverse rainforests of the region have led to a range of conservation and development programs there, with interest in such efforts growing in the wake of the 2016 peace accord between the FARC-EP and the Colombian government. Lauren's work takes a grounded perspective on how the latest of these efforts, a climate change mitigation program known as REDD+, has landed in this context, asking what lessons the experience in Colombia may also have for forest conservation programs around the world. 
---