Alumni Focus
Yanna Muriel '05 Came to Bowdoin to Find her Place in the World at Home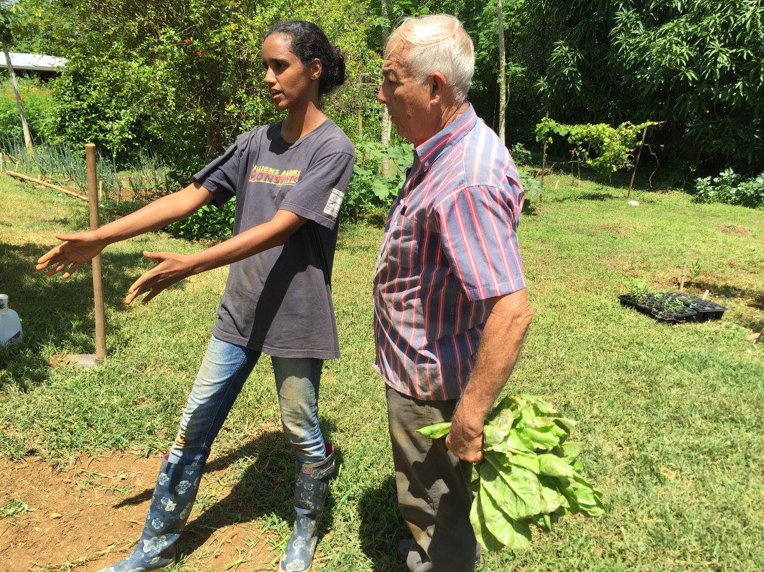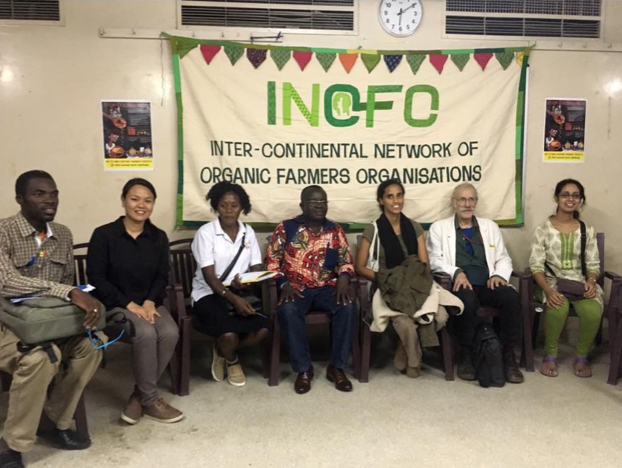 Shortly after graduating with a double major in Spanish and Latin American Studies, Yanna Muriel moved back to Puerto Rico to work in her family organic farm in Utuado. She soon engaged in the revitalization of agriculture on the island, that is, in making life in the country a viable choice after decades of steady abandonment, and reintegrating locally grown produce into a marketplace otherwise saturated with food imports. As she became a farmworker, farmer, market vendor, assistant cook, market coordinator, agricultural activist, and mother of two girls, she confirmed the paradox of how food is a very important aspect of any culture and yet its cultivation has become undignified. Her efforts to correct such perceptions were featured in the New York Time in 2016, as part of an expose about life in Puerto Rico and new initiatives that aim to transform it.
Yanna is not alone in her commitment to restoring pride and dynamism to the island's countryside, and beyond.  She works from the platform Movimiento de Agricultura Ecológica de Puerto Rico, and is also representative for Latin America in the INOFO (Red Intercontinental de Organizaciones de Pequeños Productores Ecológicos). It is challenging, but Yanna remains focused on the important goal of supporting the construction of healthy food systems, like organic farmer markets that strengthen the work of "urban and rural farmers who believe in building self-sufficient communities based on the vital power of seeds to produce nourishing meals".
Yanna recognizes the impact of education and the role that Bowdoin has played in making her life-choices. She identifies herself as the product of a high-quality, rural public education system sustained by very dedicated and passionate teachers in spite of teaching a curriculum based on a colonial/Eurocentric perspective. Her first exposure to the history and geography of Central and South America did not come until she came into contact with high school teachers who fed her interest in the region. However, because of her impetus to integrate herself into North American society she began her studies at Bowdoin in a different direction, by taking courses in government and the sciences. Yanna soon realized, however, that these subjects did not motivate her. As she recalls, a moment of revelation came when her Salvadoran friend, Miguel Brizuela '01, perceiving her discontent, took her to Edward Pols House. There, after talking to the professors, she felt at home and discovered a path to continuing deepening her knowledge about Latin America. At the same time, she also began to pursue a certificate in education, which has served as the basis for the educational program Interpretación Agrocultural that she has since developed for farmers. She states: "The things for which we aspire: freedom, relevance, visibility, community, sovereignty, we can reach them by different ways. I chose agriculture "
Yanna has especial fond memories of the one-off team-taught course offered by the Latin American Studies program in 2005 titled "Caribbean(s)." In this course, she became conscious of the importance of political and social movements in Puerto Rico, in spite of the little existing research on the topic. At the symposium organized as part of this course, students had the opportunity to present their theses: Yanna's had to do with agriculture as a space of resistance and an instrument to acquire sovereignty in Puerto Rico, "the oldest colony in the world".
Yanna came back to Bowdoin in October of 2018 to participate in the Latin American symposium celebrating the career of Professor Allen Wells, where she presented on her leadership and agricultural management projects. She witnessed how the LAS program has continued to grow, as well as efforts to diversify its offering through guided activities that address issues of racial and gender equity. She felt satisfied to see a definitive turn away from the traditional and conservative visions of Latin America that still persisted on campus during her time here.