Published April 27, 2021 by Bowdoin
Despite COVID, Italian Language Table Fosters Fluency—and Baking
What better way to bring Italian speakers together during COVID-19 than food?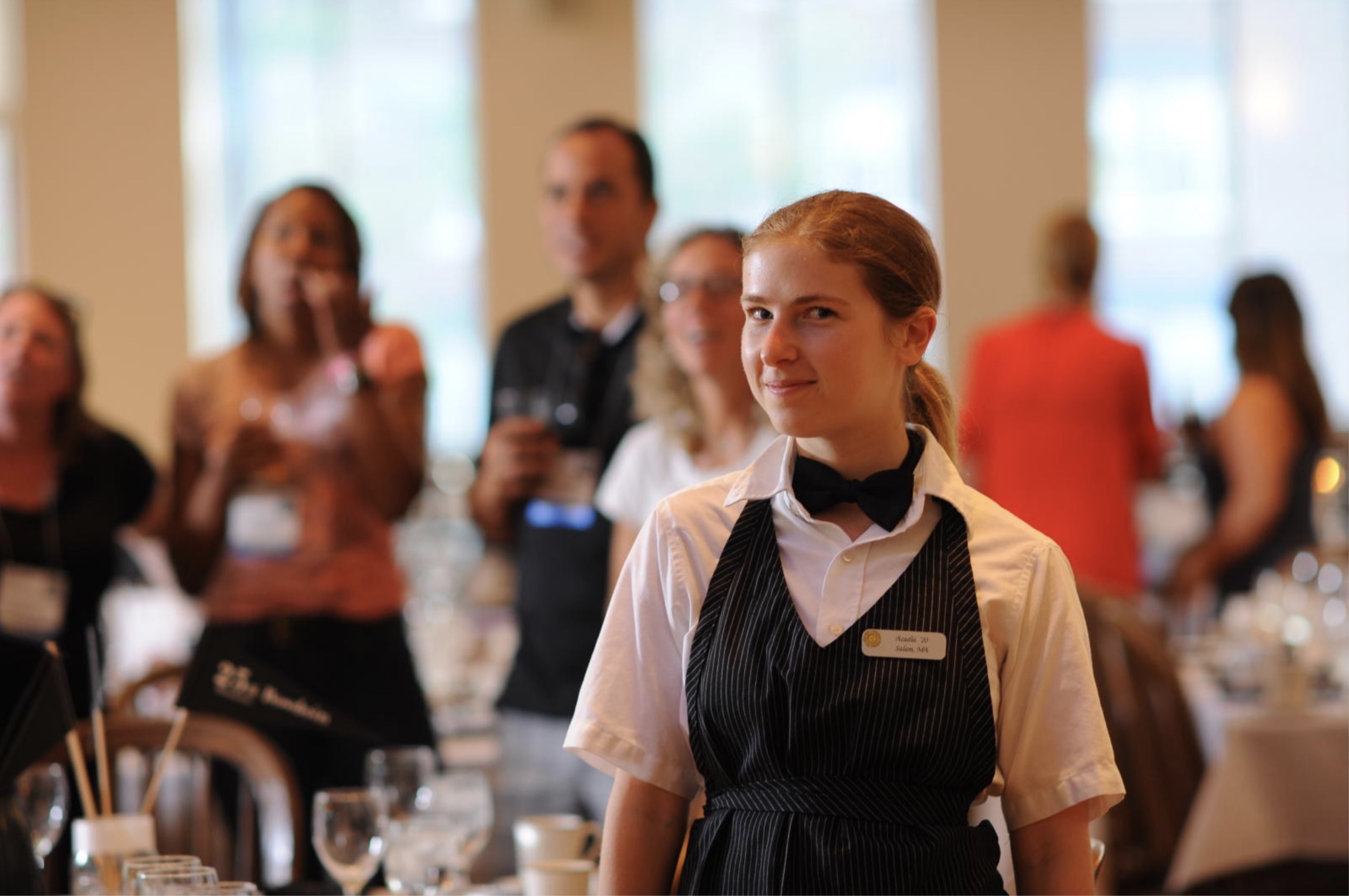 When COVID-19 pushed most everything online that had been in person and social, Bowdoin's weekly Italian Language Table, or Tavola Italiana, was not spared.
The weekly gatherings help students practice their conversational skills, and professors recommend their language students attend them. So Italian teaching fellow Acadia Mezzofanti '20 had to figure out how to entice students to keep participating through the pandemic.
"For Zoom, it has been a little bit of an effort," Mezzofanti recenty told The Bowdoin Orient.
Mezzofanti decided to try luring students with baking challenges. It worked. "Students share the Italian meals they've made to commemorate events in Italian history or dishes of cultural significance," Orient reporter Lucas Dufalla '24 writes. 
During the dinners, department faculty also perform live cooking demonstrations, from pasta to desserts.
Allison Cooper, assistant professor of Romance languages and literatures and of cinema studies, told the Orient that "the idea is to kind of carve out a time…where it's not about class or about anything other than just celebrating being together with a plate of something interesting to eat in front of you."
Occasionally, Cooper invites students to come by her front porch to grab a piece of a sweet to go that she's made during the Zoom dinners. 
"That just feels really good to me because it's a small form of connection," she said.