History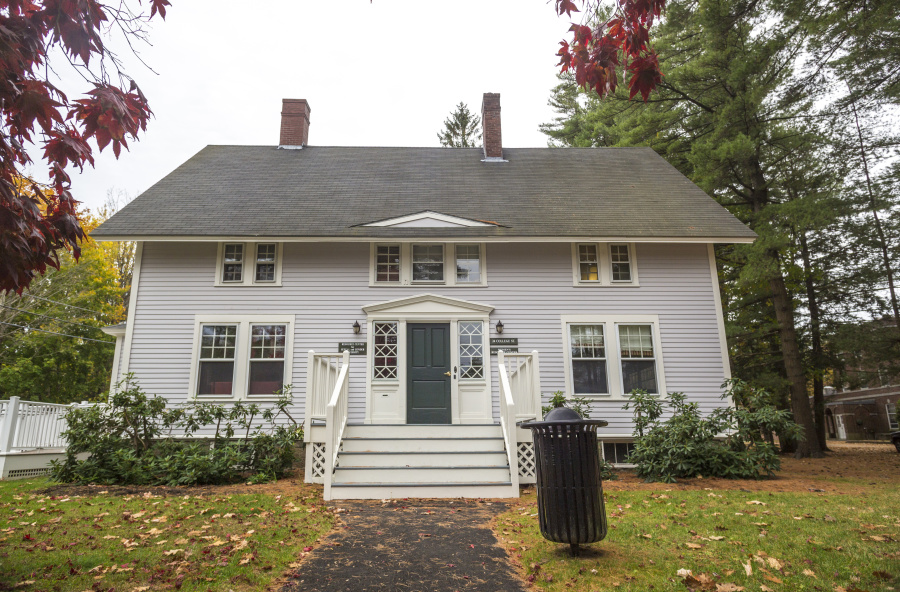 The Bowdoin "experiment with coeducation" began with 12 women in 1969-1970, followed by the first fully-coed class in 1972. In the late 1970s a group of women students, feeling that women needed a space of their own, searched the entire campus for a place that could serve this purpose. When they discovered 24 College Street, which had recently been acquired by the college, they fell in love with the building, especially the living room. When they found the portrait of a woman painted on the brick chimney in the basement, they knew 24 College was the perfect space for women at Bowdoin. A group of women students moved in and planted the seeds for the Women's Resource Center (WRC).
In 2005, the WRC hosted what would become the Resource Center for Sexual and Gender Diversity in a closet at 24 College. A director was hired and the center serving queer students literally came out of the closet. The RCSGD became a vibrant part of 24 College, as the WRC remained an important part of campus for many Bowdoin women. In 2017, the two centers joined to create the Sexuality, Women, and Gender Center (SWAG) to build a less siloed and more integrated approach to supporting women and queer students.
The Center is run by Director Natalie Turrin and a staff of student directors. The team works hard to deliver meaningful programming, fun and empowering events, useful resources to the Bowdoin community, and to engage the broader community with issues of gender and sexuality.