Sexuality, Women, and Gender Center
The Sexuality, Women, and Gender Center (SWAG) cultivates a campus environment in which women and queer people feel safe, valued, and supported through academic, co-curricular, and personal development.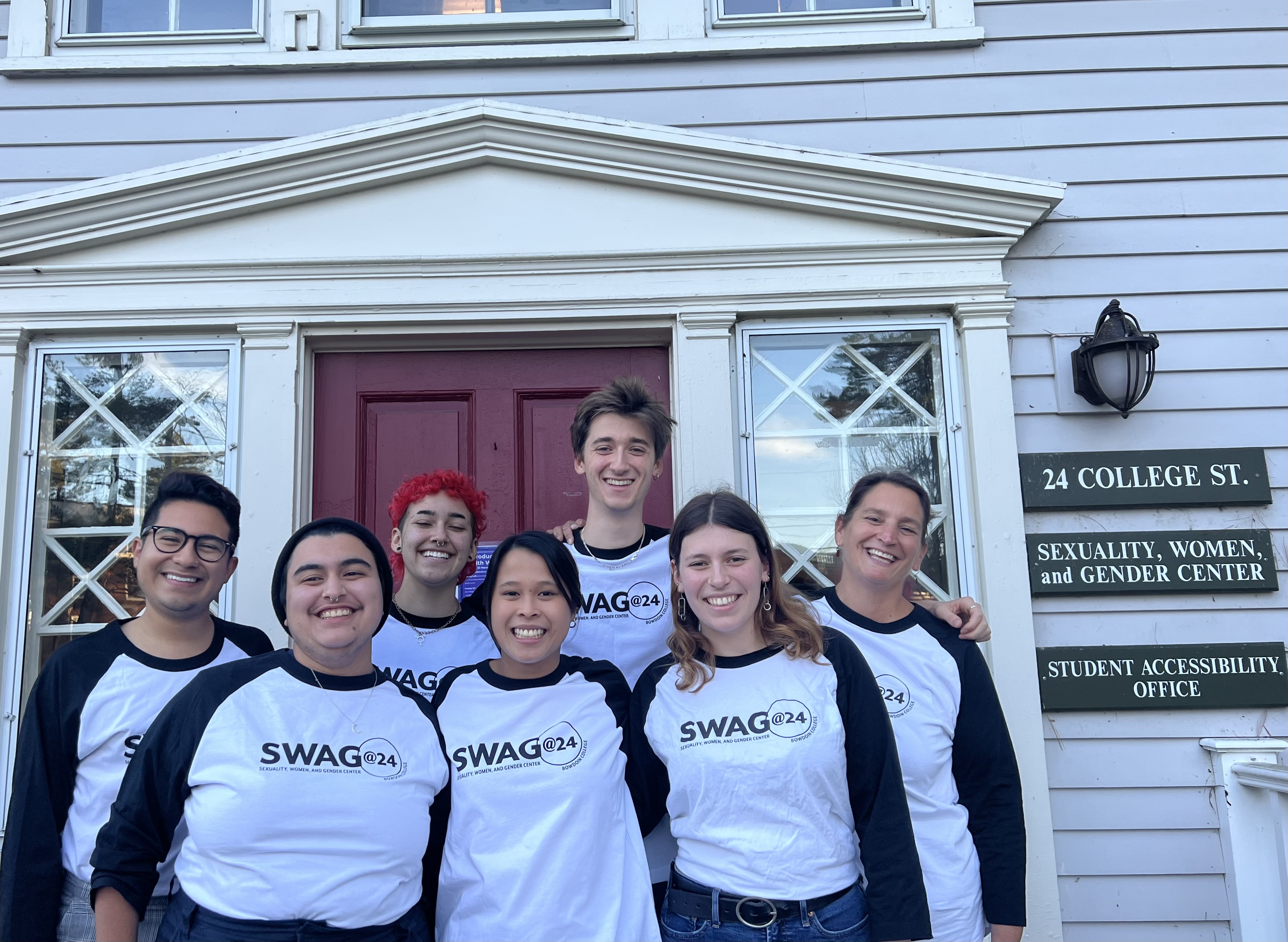 SWAG builds awareness surrounding issues of gender and sexuality existing on campus and in the world. The director, associate director, and student directors collaborate with students, faculty and staff from across campus to offer diverse, relevant programming for Bowdoin community members of all genders and sexual orientations.
Some of our past and ongoing programs include: Women's Herstory Month, Winning Together: Allies in Athletics, Wild Women Adventures, OUTPeers and OUTAllies, Celebrating Women Celebrating Bodies photo exhibit, and more.