Resources and Opportunities
The Biochemistry Program encourages students to pursue various research fellowships, grants, and awards to enhance their learning and research experience at Bowdoin.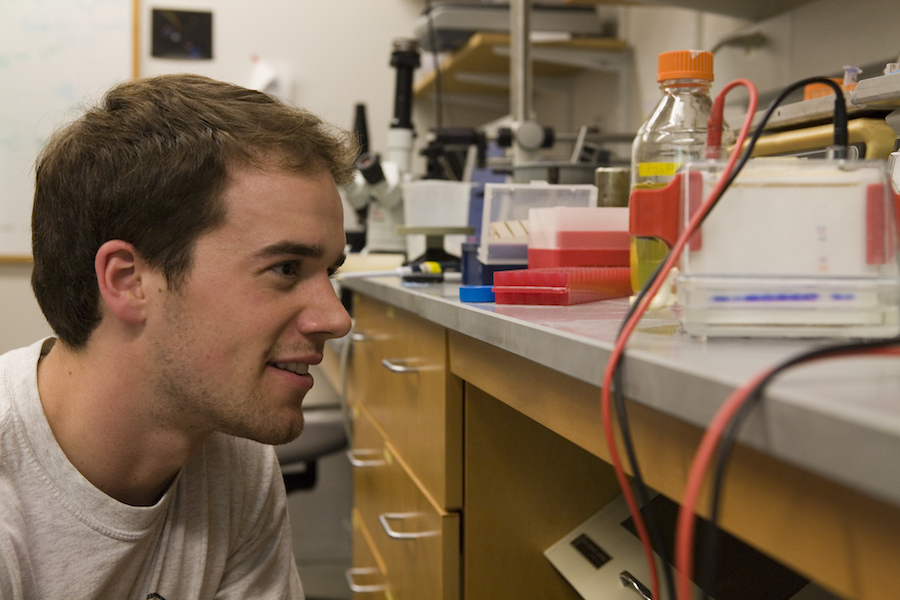 Internal Grants and Fellowships
Biochemistry students engage in a variety of independent research projects that are mentored by biochemistry faculty. Students interested in pursuing research projects with biochemistry faculty should start by reading biochemistry faculty websites and meeting with faculty members whose research programs appeal to them. 
Once you have found a complimentary fit, work with your faculty member to identify appropriate internal funding opportunities through the biology and chemistry departments (departmental grants) and college-wide awards (institutional grants). Through these funding mechanisms and faculty grants, the Biochemistry Program offers a multitude of summer research fellowships for students interested in conducting research as part of our vibrant summer program.
External Summer Research Opportunities