About
About the Bowdoin College Museum of Art
Recognizing the power of art as an intellectual pursuit, the Bowdoin College Museum of Art promotes creative thought, global engagement, inclusivity, and the common good through its exhibitions, collections, programs, and engagement with faculty, students, and the public. Its active emphasis on the study of original artworks and its integration into the Bowdoin curriculum make it a vital educational resource. Always free and open year-round, the Museum is a laboratory for creativity and an engine for new learning and scholarship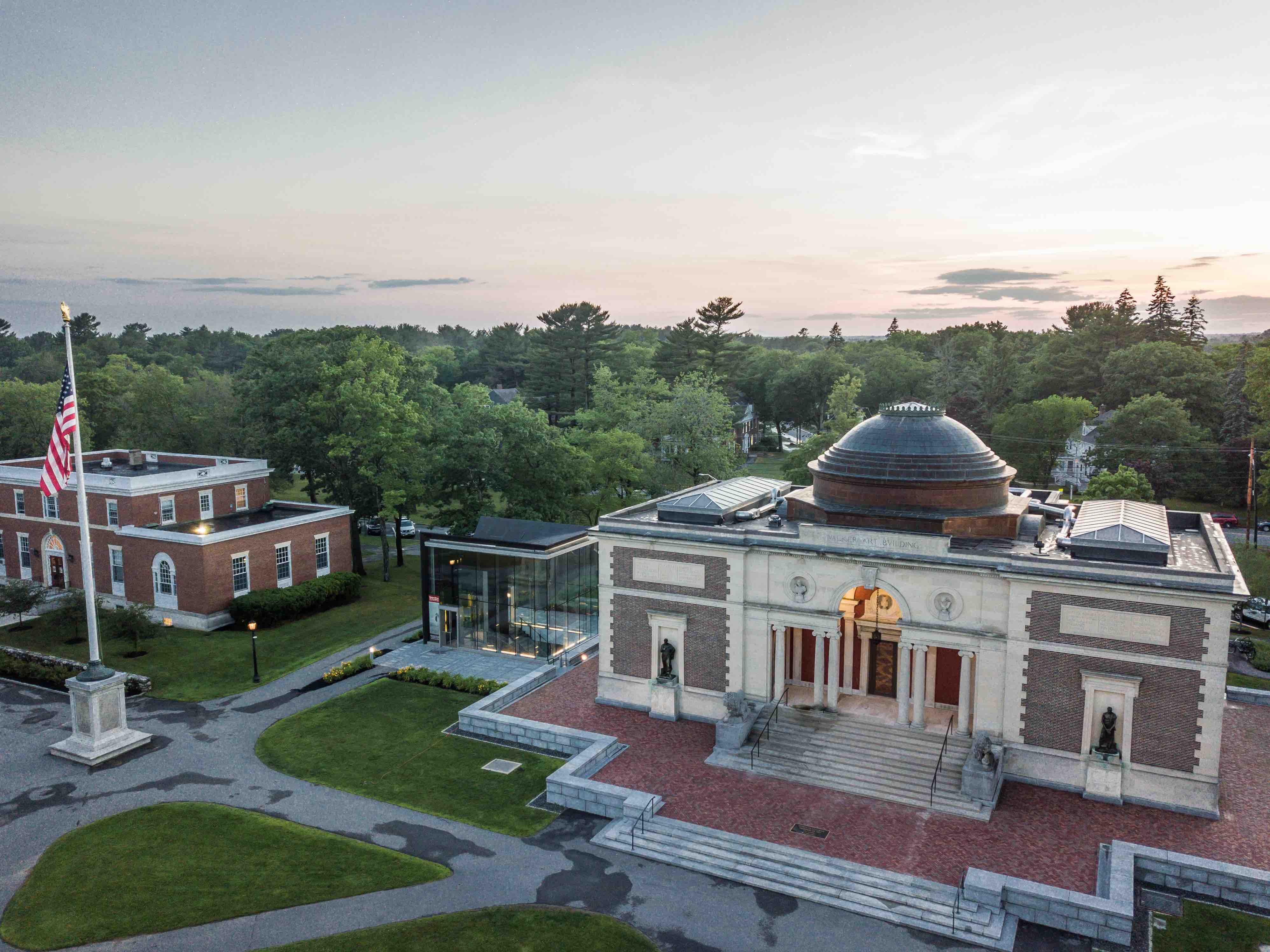 Walker Art Building
The Museum's landmark Walker Art Building was commissioned for the College by Harriet and Sophia Walker in honor of their uncle, a Boston businessman who had supported the creation of the first small art gallery at Bowdoin in the mid-nineteenth century. The Walker sisters, encyclopedic collectors and supporters of art education, stipulated that the building be used exclusively for art purposes. Designed by Charles Follen McKim of McKim, Mead, and White, the building was completed in 1894 and is on the National Register of Historic Places. Its brick, limestone, and granite façade is based on Renaissance prototypes, with a dramatically shadowed loggia flanked by large lion sculptures upon which generations of Brunswick children have been photographed.
About the Collection
One of the earliest collegiate art collections in the nation, the Museum came into being through the 1811 bequest of James Bowdoin III of 70 paintings and a portfolio of 141 drawings. Over the years the collection has been expanded through the generosity of alumni, parents, and friends, and now numbers more than 25,000 objects created over 5,000 years by artists from around the world. Its collections are the only in the state of Maine to be truly global and transhistorical in scope. They are fully searchable from the Museum's website.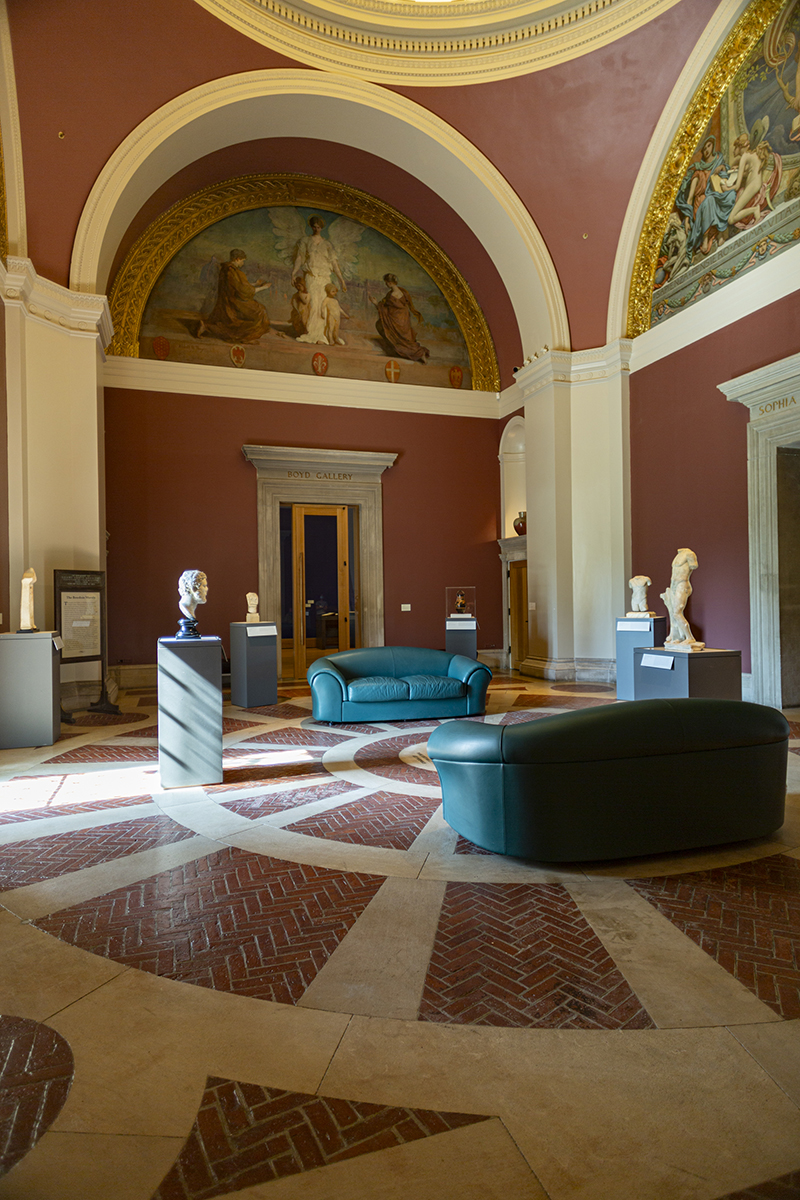 Highlights of the Collection

The antiquities collection contains over 1,800 Assyrian, Egyptian, Greek, Roman, Byzantine, and Chinese objects and constitute one of the most comprehensive compilations of ancient art in any academic museum.
The paintings collection features important examples from antiquity to the present. Since James Bowdoin III's bequest of Old Master European and colonial American paintings, every generation has added notable works to this formidable collection. On permanent view are murals by Elihu Vedder, Kenyon Cox, Abbott Thayer, and John LaFarge commissioned by Charles Follen McKim to decorate the Museum's rotunda.
The works on paper collections of prints, drawings, and photographs is large and varied, numbering more than 12,000 works and representing artists from around the world.
The Museum's collection of sculpture, decorative art, medals, and new media art is also robust and includes historic and contemporary works by artists from around the world.
Strategic Plans