Published August 03, 2021
A Conversation with Spencer Apollonio '55
On April 13, 2021, the George J. Mitchell Department of Special Collections & Archives and the Peary-MacMillan Arctic Museum hosted a conversation with Marine Scientist Spencer Apollonio, Bowdoin class of 1955.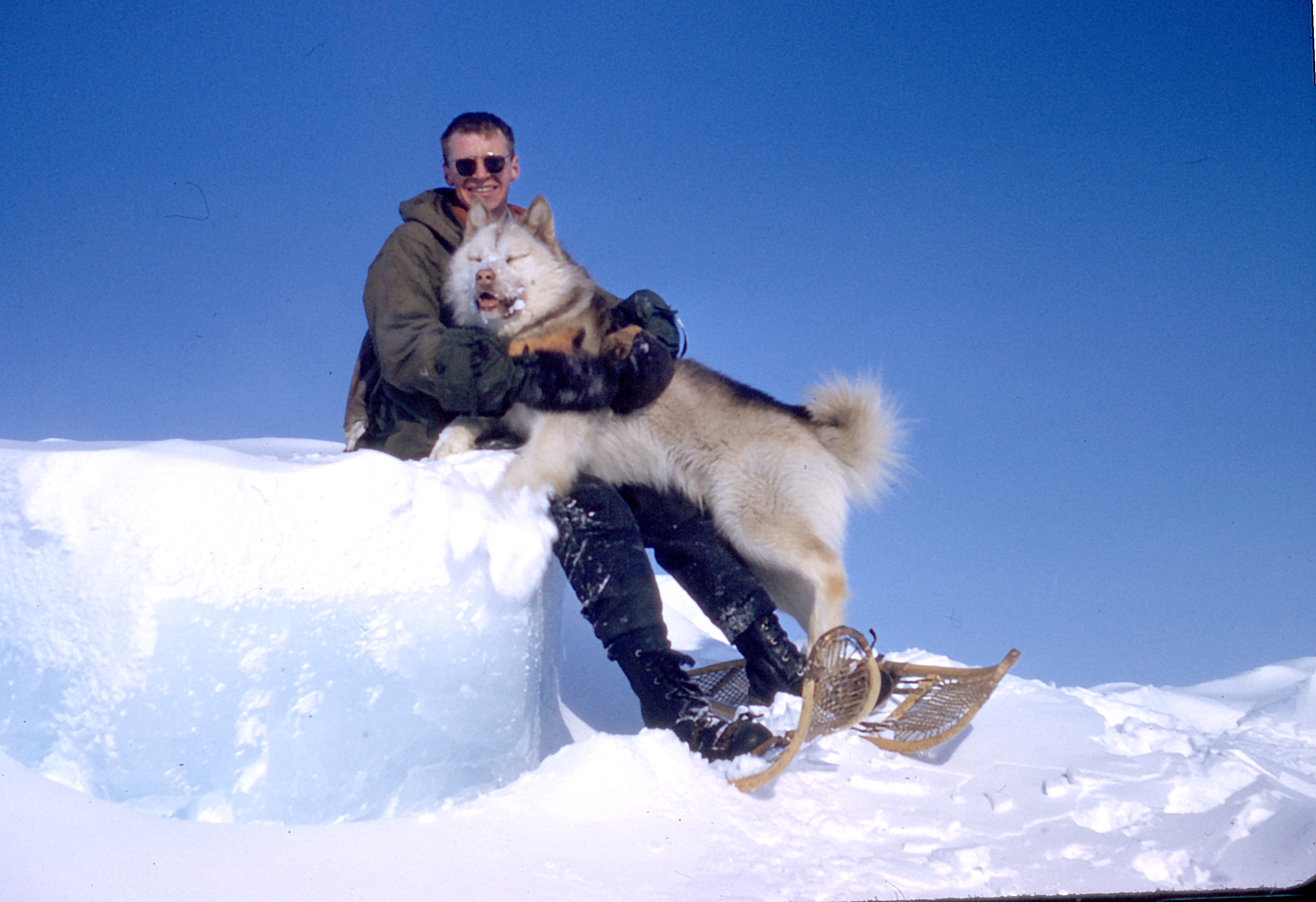 In his conversation with Arctic Museum curator, Genevieve LeMoine, Spencer Apollonio talked about his work in the North.
Between 1952 and 1986, Apollonio made a dozen trips to the Arctic, including to Thule, Ice Island T-3, and the Arctic Institute's Truelove Research Station on Devon Island, that he established in 1960. His research on productivity in High Arctic waters was published widely at the time, including in the journal Science, and the data he gathered on those trips continue to be relevant today. 
Apollonio recently donated his field notebooks, correspondence, photographs, and other material documenting his northern work to Special Collections & Archives. 
This program was sponsored by the Harold and Iris Chandler Lectureship Fund.