Published May 20, 2020 by Genevieve LeMoine
The Arctic on Screen - What to Watch Part II: Isuma
If the (mostly) vintage delights of Canada's National Film Board have whetted your appetite for northern film, then
Isuma.TV
should be your next stop.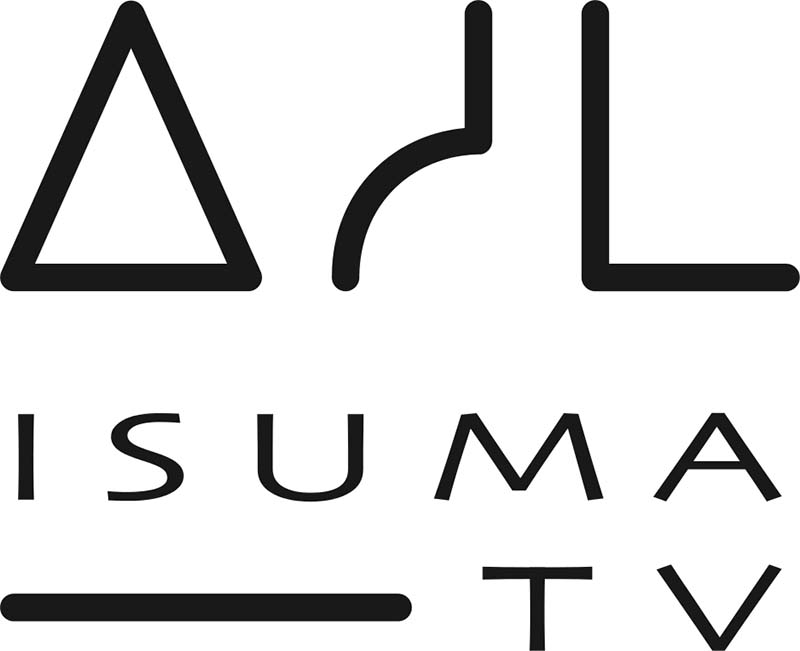 If the (mostly) vintage delights of Canada's National Film Board have whetted your appetite for northern film, then Isuma.TV should be your next stop.
Isuma was founded in 1990 by Zacharias Kunuk, Norman Cohn, the late Paul Apak Angilirq, and the late Pauloosie Qulitalik. For over thirty years this Igloolik-based production company has been at the forefront of northern film production.
Isuma may be best known in the wider world for its 2001 film Atanarjuat The Fast Runner, which won many awards, including the Caméra d'Or at Cannes. The Toronto International Film Festival put it at the top of their 2015 list of the Top 10 Canadian Films of All Time. If you have not already seen this film (or even if you have), you should schedule a time to watch it now! It is an amazing story, beautifully shot and acted by a group of talented professional and first-time Inuit actors.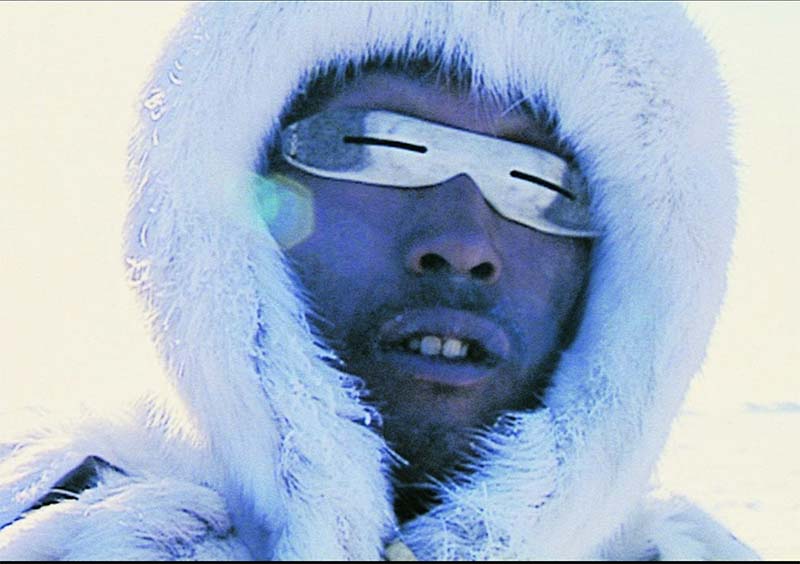 Following the success of Atanarjuat, Kunuk and Cohn continued producing successful feature films and television programs, as well as collecting and making available a vast archive of oral histories documenting everything from climate change to the impact of mining development. Most recently, in 2019, Isuma was Canada's representative to the Venice Biennale. The installation in Venice was accompanied by a robust web presence, underlining Isuma's commitment to accessibility.
The Isuma.TV website presents a variety of options to explore their amazing work, as well as the work of others including Arnait Video Productions, a women-focused film collective (that also has its own website.) If feature films are what you are after, click on the link to Isuma on Itunes. There you can rent or buy most of their feature-length productions.
We have shown a number of them to audiences at Bowdoin, including Maliglutit (Searchers), a remake of John Ford's 1956 The Searchers, and the centerpiece of the Venice installation, One Day in the Life of Noah Piugattuk, but there are others to discover, including the first ever Haida-language feature film Edge of the Knife (SGaawaay K'uuna).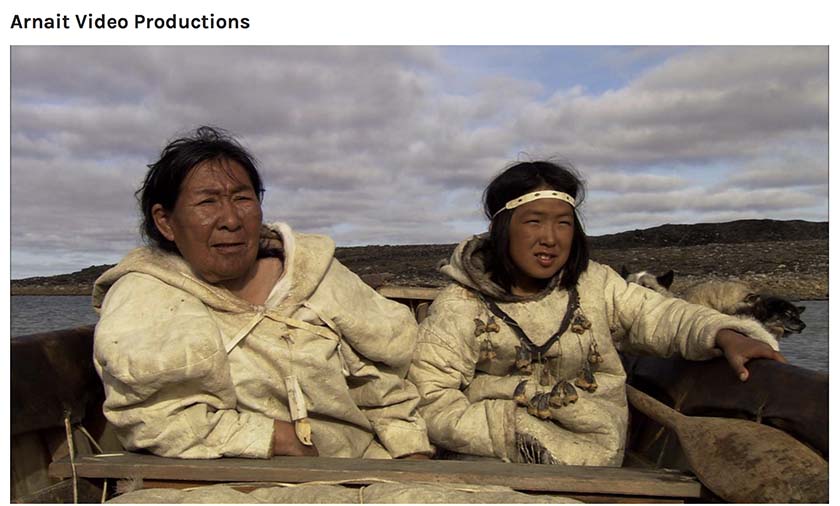 But feature films are only part of the Isuma story. Kunuk is deeply committed to accessibility and one part of that can be found at IsumaTV. It serves as a repository for nearly 8000 videos produced by indigenous communities around the world, including all of Isuma's television productions, such as the 1995 series Nunavut (Our Land). 
This series follows an Inuit family through the year 1945 (13 parts, 29 minutes each, Inuktitut with English subtitles). You can search the whole archive, explore videos by selected topics, view recommended videos and channels, and by scrolling to the bottom of the page, view a list of languages represented in the repository. Inuktitut and English are by far the most common, but there is content from around the world.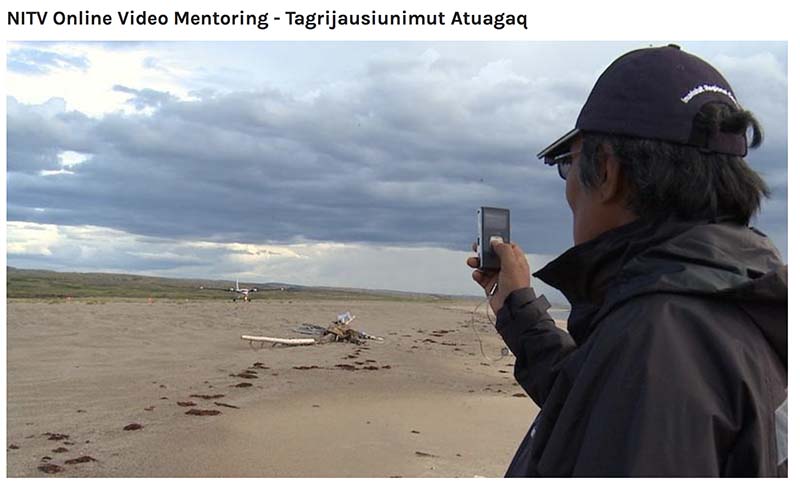 It is easy to get lost here, but just poking around can lead to some delightful surprises. The content is varied, much like YouTube, with short amateur films (like these kids making sushi to sell as a fundraiser for a kayak trip) (1 minute, Inuktitut), alongside professional films, such as Queen of the Quest, about Denise Malliki, the first woman to participate in the Nunavut Quest dog team race (34 minutes, Inuktitut with English subtitles). For budding filmmakers, Kunuk has created a channel about online video with advice on how to get started. If you are interested in music, I found a documentary about Northern Haze, a 1970s rock band now reunited and with a new album, or you can watch videos about whatever takes your fancy, from kayaking to hunting walrus (note that some videos may include graphic hunting scenes).
You can also hear from Inuit leaders, including Sheila Watt-Cloutier, filmed on the Bowdoin Quad in 2010 (16.5 minutes, Inuktitut and English), filmmaker Alethea Arnaquaq-Baril, speaking at the Inuit Studies Conference in Montreal in 2019 (57 minutes, English and Inuktitut), and President of Inuit Tapiriit Kanatami Natan Obed, at the same meeting (1 hour 21 minutes, English and Inuktitut), to name just a few.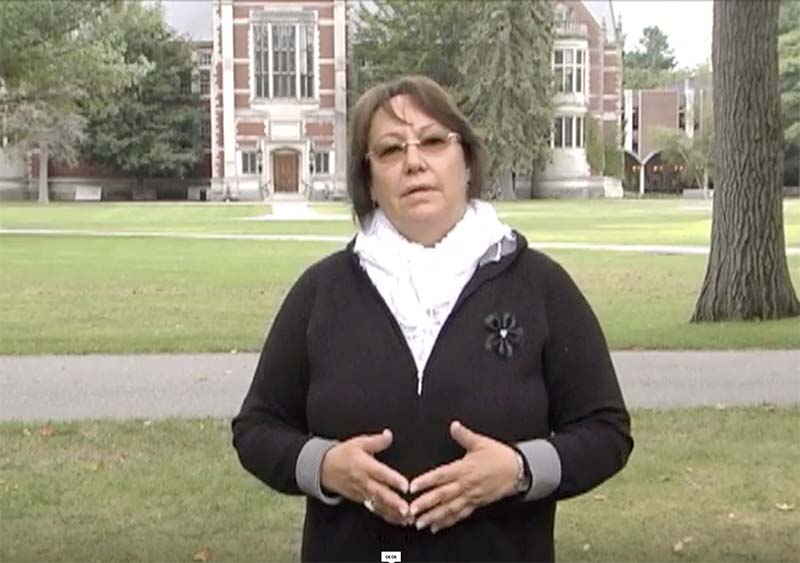 Many of the films here are in Inuktitut, (sometimes with English subtitles or a transcript), but don't let that stop you. Quite a few of them, but perhaps most especially the performances of Artcirq, transcend language.