Published May 01, 2020 by Genevieve LeMoine
The Arctic on Screen: What to Watch Part I
We are in a golden age of northern cinema. With an active and growing film industry in the North and vastly increased accessibility through various streaming options, there are many exciting opportunities to explore the Arctic from the comfort of your living room. This is the first in a series of posts about some of the great Arctic films out there to watch. The focus will be on films created by, or with important contributions from, Inuit directors, performers and artists.

An excellent place to start is the National Film Board of Canada, which has a vast library of productions created over nearly 80 years. Inuk artist Asinnajaq, who was recently one of 25 Canadian artists awarded the prestigious Sobey Art Award, drew on archival film as well as the NFB's strength in animation to create a lyrical mediation on Inuit life past, present, and future in a short film, Three Thousand (2017, 14 minutes).
With that as a starting point, there are many ways to dive into this collection. I began with a simple search for "Inuit." (Note that a search for "Arctic" brings up natural history films of which there are many, but we will leave them for another time. That said, check out Across Arctic Ungava, a surprisingly charming 1949 documentary about a research trip across Ungava peninsula by canoe. Watch out for the mosquitos!).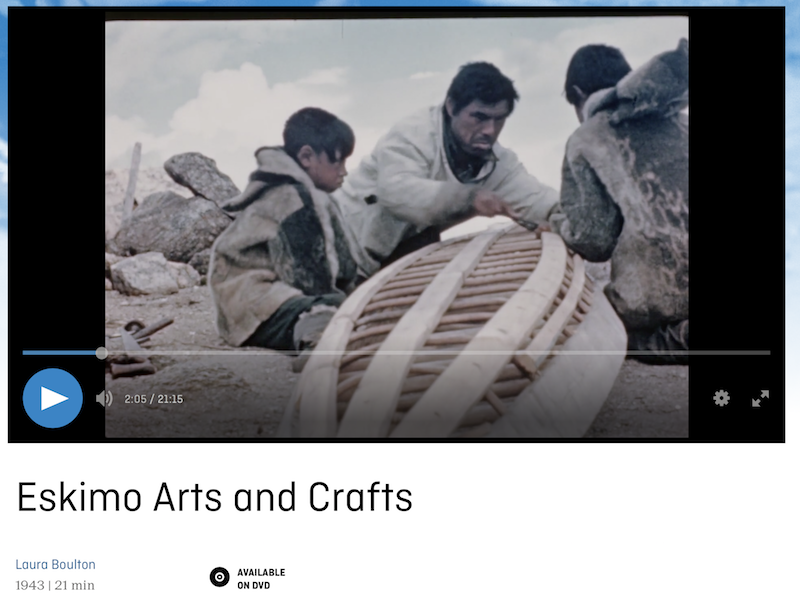 If you are interested in vintage films, it is worth getting past the sometimes condescending narration in Eskimo Arts and Crafts (1943, 21 minutes) for terrific footage of men and women making a variety of things, from a kayak to a drum. But don't just turn the sound down or you will miss the best part of the sound track, traditional singing and drumming. Follow it with the classic How to Build an Igloo (1949, 10 minutes) to see this most iconic of skills. Also in this category is the Oscar-nominated Eskimo Artist: Kenojuak (1963, 20 minutes), which documents the production of one of Kenojuak's prints, from original drawing to final stone-cut print. We showed this film on a loop in our 2010 exhibit Imagination Takes Shape, and I am still not tired of watching it.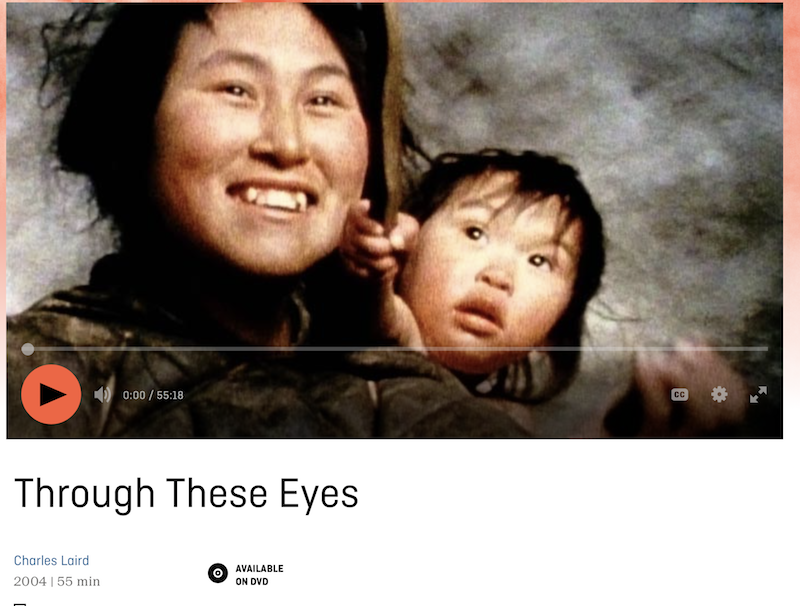 If you grew up in the 1960s and 70s you may remember the Netsilik films, created as part of an innovative educational program that quickly ran afoul of cultural conservatives and was withdrawn. The films are recreations of traditional life, performed by local Netsilingmiut (Netsilik) men, women, and children in the early 1960s. There are 23 in all, each about 30 minutes, with minimal narration. For context, watch the 2004 documentary Through These Eyes (2004, 55 minutes), which examines the controversy these films caused when they were released.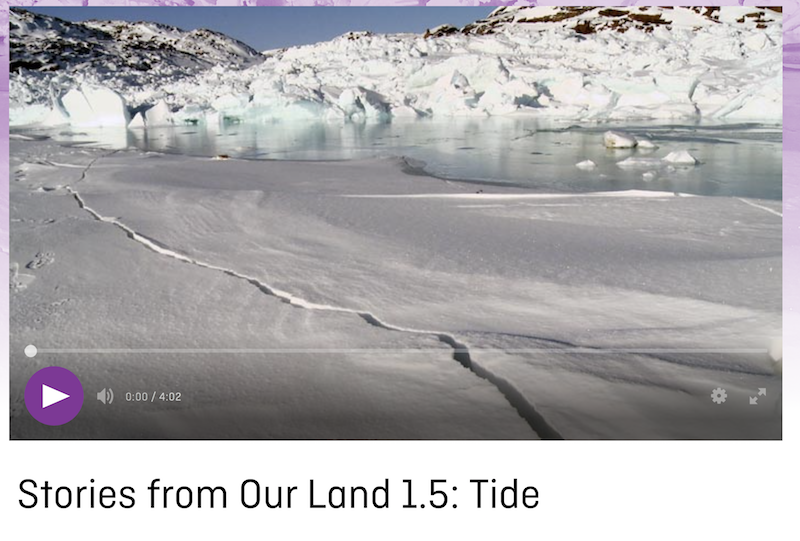 The NFB catalogue of free films is slanted towards older content, but there are many contemporary films to choose from as well. The Stories from Our Land series was a 2011-2013 collaboration between NFB and the Nunavut Film Development Corporation. There are 10 short films is all, made by young Inuit film makers reflecting on their contemporary world. Other contemporary documentaries include Vanishing Point (2012, 1 hour 22 minutes. Bonus points for spotting the museum's unintentional product placement!), and Qallunaat! Why White People are Funny (2006, 52 minutes), which turns the documentary gaze back onto Western culture. Others, such as Arctic Defenders (2013. 1hour 29 minutes), documenting the story of the creation of Nunavut, are available to rent for a nominal fee.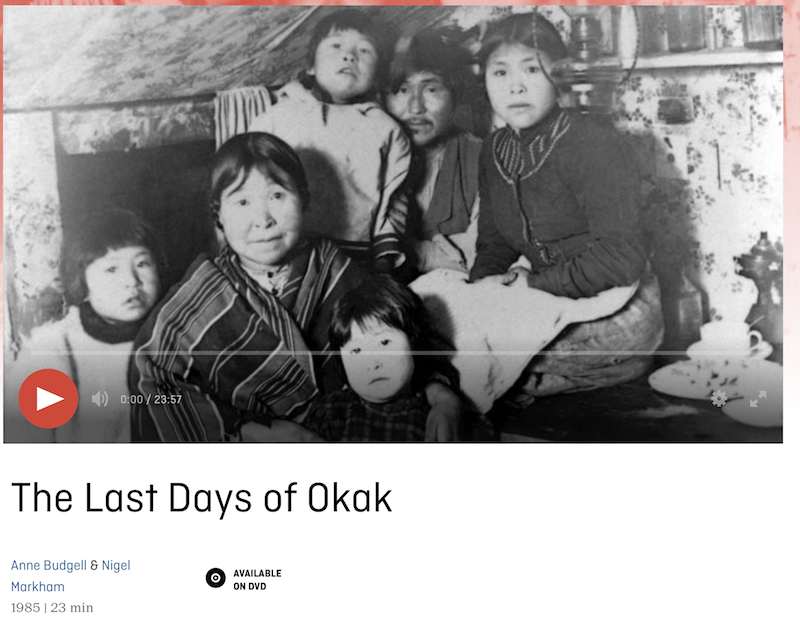 Finally, for a frightening cautionary tale about the danger of pandemics, watch The Last Days of Okak, about the devastating impact of the 1918 Spanish flu on one Nunatsiavut community.