Published May 10, 2020 by Michael Quigley
Explore Arctic Music: Part I
Part I: Hyper-T
While the Arctic Museum is closed to the public, we decided to bring a bit of our popular exhibit, A Resounding Beat: Music in the Inuit World, to you at home. This series of posts will take a close look at a few of the contemporary musicians featured in the exhibit.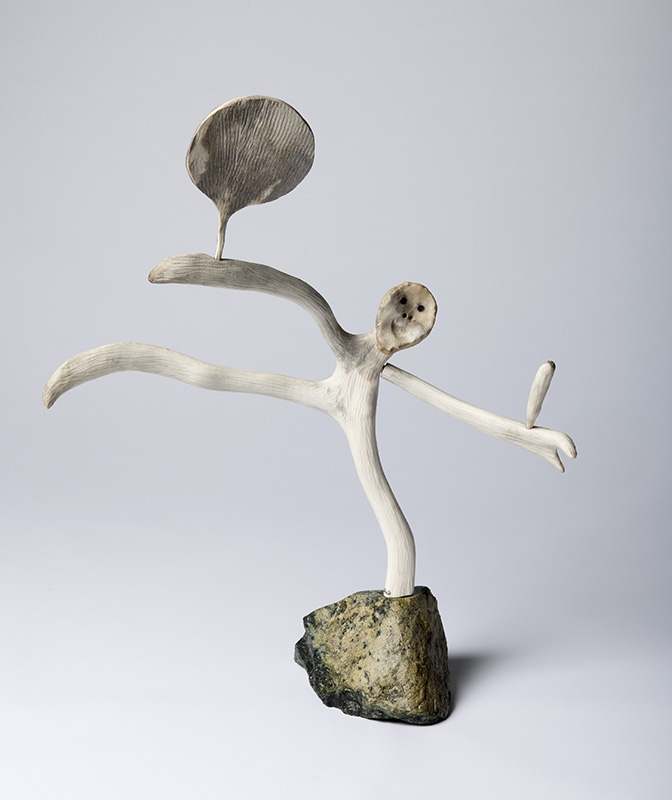 If you haven't had a chance to visit and see A Resounding Beat, you might be pleasantly surprised by the diversity, creativity, quality, and quantity of music coming out of the North American Arctic. Keep in mind that what's represented here will be just a few of our favorites, a very small sampling of what's out there. So, use it as a jumping off point, explore more on your own, and discover just how diverse the northern music scene is today.
We start with the groundbreaking Inuk rapper Hyper-T. Originally from Chesterfield Inlet, Iqaluit, and Rankin Inlet, Canada, Adam "Hype" Tanuyak has spent the past few years building a major following across the north, effectively pioneering the suddenly exploding Inuit rap scene, and racking up an impressive list of awards in the process. All the while, he's managed to balance this thriving music career with attending school in southern Canada.
His often dark, yet always sincere and eloquent English and Inuktitut lyrics explore the anguish associated with addiction, suicide, and destructive behavior in his community. These themes unfortunately resonate widely among Inuit of his generation who have borne the brunt of decades of colonization, misguided government policies, and the resulting disruption of traditional culture and values. Hype and artists like him are finally laying bare those wounds, reinterpreting their traditions, and offering a path forward.
In an interview with Nunavut News, Tanuyak explained, "The youth, I find, the ones who are struggling with alcohol or their parents are alcoholics or they're facing mental health issues and thinking about suicide, I get a lot of messages like that.  They say they listen to my music, they understand what I'm saying and it's what's kept them alive."
In A Resounding Beat we feature his 2018 music video "Ikpigijatti (your feelings)." You can watch it from home on his YouTube channel, where you'll find half a dozen music videos he's posted over the past couple of years. Purchase his 2019 album Hyper Inuk Music from Apple Music, or check him out on SoundCloud or most other streaming services. Keep an eye out for his new EP, Uumatiga, which he'll be releasing very soon, and in the meantime, Hype is constantly active on social media, so be sure to check his Facebook page for updates.
Not into hip-hop? Give him a shot anyway. You might surprise yourself. Otherwise, hang in there, and we'll bring you something completely different in our next post. Like I said, there is a lot happening in northern Music right now.