Parents Fund
Gifts to the Parents Fund enhance every aspect of a Bowdoin education, allowing the College flexibility in applying resources to the areas of greatest need, or greatest opportunity, over the course of each year.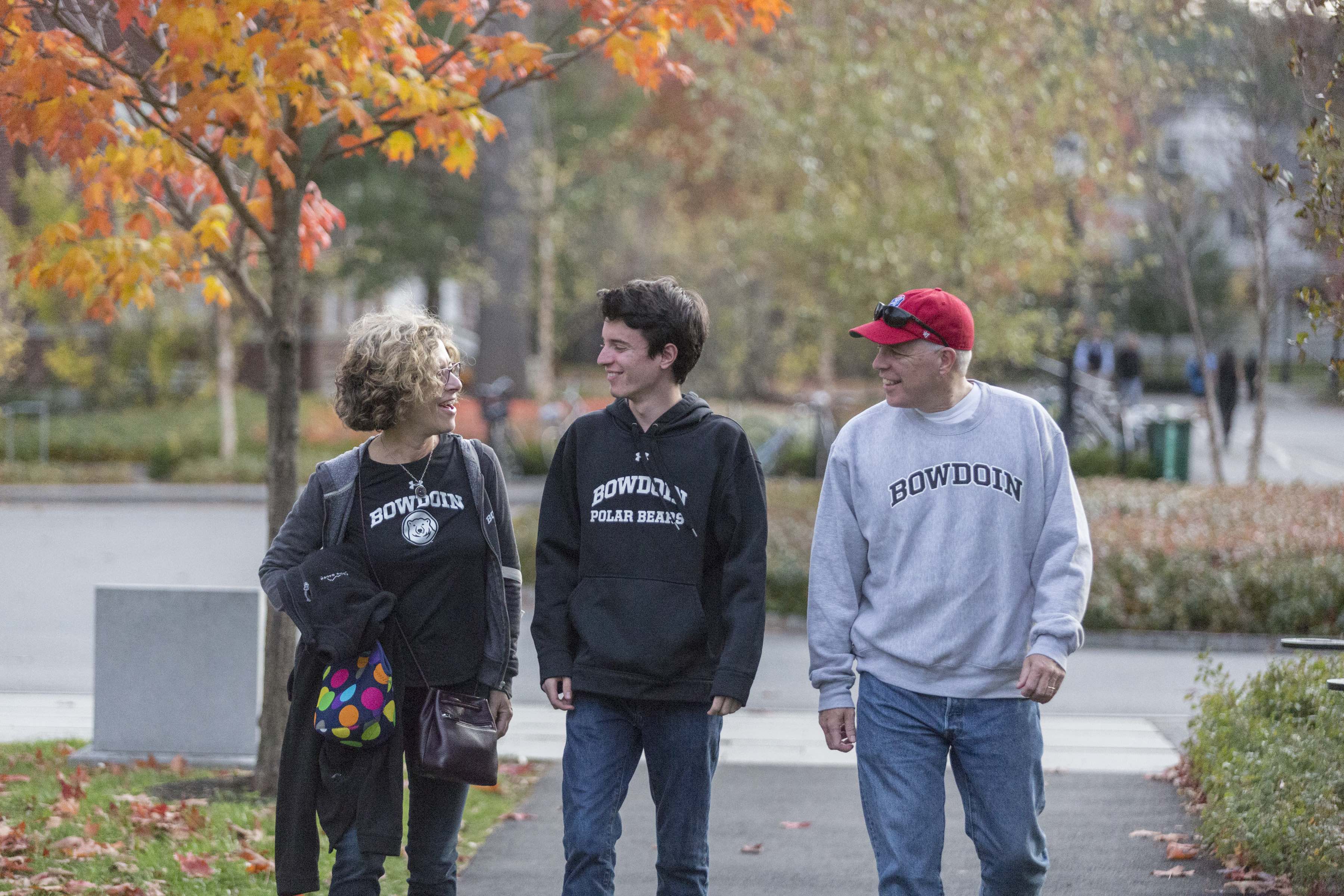 Bowdoin's Parents Fund received more than $2.3 million in the 2017-2018 fiscal year from 1,249 families, with over a quarter coming from parents of graduates. Support from these families bolsters Bowdoin's academics and student life, national standings and demonstrates the power of our Bowdoin Community.
The Parents Fund is the annual fundraising effort conducted during the fiscal year July 1-June 30. Unrestricted gifts, in particular, provide the College with the flexibility to apply resources to the areas of greatest need, or greatest opportunity.
"We have had the pleasure to be involved with Bowdoin's Parents Executive Committee since our son, Kyle '18, began his college experience in Brunswick in the late summer of 2014. Just a year later, our daughter, Avery '19, followed her brother to Maine. Now our youngest, Devon '22, joins her siblings as a Polar Bear this fall. We deeply believe in giving back to Bowdoin, the school that provided our son an unmatched education and experience, and is currently doing the same for our daughters. It is an honor to chair the Parents Executive Committee and we hope you will join us in contributing to Parents Fund this year."
—Jim and Rose Wolfe P'18, '19, '22 – Parents Executive Committee Chairs
Parents Executive Committee
Bowdoin's Parents Executive Committee (PEC) is made up of parents of current students and parents of graduates who volunteer to support the Parents Fund and the College community. Students from around the globe come to Bowdoin and form a diverse, vibrant, and strong community – so do our parents.
1794 Society for Families
The 1794 Society recognizes the generosity and impact of those who contribute to the Parents Fund at leadership levels. 1794 members are among the Parents Fund's most ardent supporters, and their gifts make a profound difference in the student experience at Bowdoin.
Parents Fund Progress
Donors: -
Dollars Raised: -
Goal: -
Related Links