Events
Some of the upcoming events of interest to alumni, families, and friends are listed here. Click on an event for more information and online registration, if available.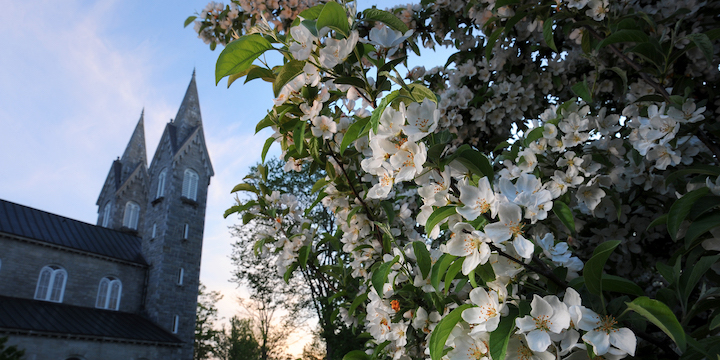 Upcoming Virtual Events and Programs
For the time being, all in-person gatherings have been canceled. Please visit the COVID-19 FAQ page for Alumni for more information about Bowdoin events and visitors to campus.
Where Do We Go From Here?
This forum will provide an opportunity for alumni of color to engage during these difficult and challenging times. The conversation will be guided by faculty and staff of color. More session details to be shared soon. Open to alumni of color.
Tuesday, July 7th from 7:00 - 8:30 PM EDT
Register
A Conversation with Nicholas Basbanes on Henry Wadsworth Longfellow
Join Nicholas Basbanes, critically acclaimed author of Cross of Snow. This new biography of Henry Wadsworth Longfellow is an exploration of the life, times, work and soul of a man who helped to shape the literature of a new nation, and became in the process the most celebrated public figure of his generation.  The book was researched in part at the George J. Mitchell Department of Special Collections & Archives at Bowdoin's Hawthorne-Longfellow Library.  The discussion will be moderated by Kat Stefko, director of Special Collections & Archives at Bowdoin.
Monday, July 13th at 12:00 PM EDT
Register
Thinking Globally: Career Strategies in a Difficult Job Market
Join Kyle Hegarty '99, author of The Accidental Business Nomad, and fellow Polar Bear Colleagues William Gilchrist '06, Jessica Song '10, Itza Bonilla '20, and Elliott Ramirez '21 for a panel discussion on finding career opportunities in a recession and how to leverage a liberal arts education.
Wednesday, July 15 at 7:00 PM EDT
Register