Events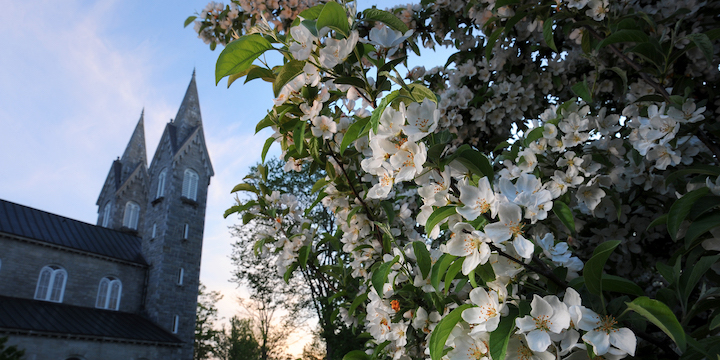 Upcoming Events and Programs
Happy Hour with Bowdoin in Philadelphia
May 19th 6:00-8:30 p.m. EDT
PHS Pop Up Garden, 1438 South Street, Philadelphia
Bowdoin in Philadelphia is excited to announce a happy hour gathering for all alumni. Organized and hosted by Antonio Watson '12, Michaela Helble '16, Erica Hummel '16, and Alex Reisley '16.
Phoenix Symphony: Beethoven 9th Symphony and Private Reception for the Phoenix Ivy Council
May 21st at 6:00 p.m. MST
The Phoenix Ivy Council is partnering with The Phoenix Symphony to offer our members discounted tickets to Beethoven's renowned and beloved 9th Symphony. Several artists will join us for a private Phoenix Ivy Council cocktail reception preceding the concert.
Commencement Events for Alumni
May 28th 8:30 a.m. EDT
Main Quad, Bowdoin College
Hats and pins and parades, oh my! The Office of Alumni Relations will supply traditional alumni Commencement hats and pins to marching alumni on a first-come, first serve basis as supplies are limited. Please bring hats and pins from past years if you have them! The Academic Procession will be led by Alumni Marshal Callie Boardman Curtis '72.
Full Schedule of Commencement Events for Alumni
A Conversation with Claudia Marroquin '06: The College Search and Admissions Process
May 31st at 3:00 p.m. EDT
Claudia Marroquin '06, senior vice president and dean of admissions and financial aid at Bowdoin, discusses how to go about conducting a college search and the admissions process. Open to all and geared toward families with students completing their sophomore or junior year in high school. The event will be a Zoom meeting format with a live question-and-answer session.
Pride Month
June 1-30
Show your Bowdoin Pride throughout the month of June by joining fellow Polar Bears at an upcoming parade, festival, or happy hour. Visit the Pride Month 2022 webpage for details on what's happening in your area.

Learn More and Register
Reunion Weekend
June 2-5
Bowdoin College Campus
A Bowdoin Reunion is a truly unforgettable experience! This incredible weekend is June 2–5 and will be chock-full of joy, entertainment, activities, memories, and of course, Bowdoin dining. You don't want to miss it! We look forward to seeing you back in Brunswick in June!
A Day of Celebration for the Bowdoin College Black Alumni Association
Saturday, June 4 at 12:00 p.m. EDT
Admissions Tent

Bowdoin College Black Alumni Association will host its inaugural in-person meeting and celebration. The celebrations include a luncheon, meeting, and social.
Asian and Latinx Alumni Listening Sessions
Latinx: June 7th, 16th, 21st; Asian: June 8th, 13th and 22nd
Bowdoin College Office of Multicultural Alumni Engagement, in partnership with alumni volunteers, and DEI consultants, will host virtual listening sessions with Asian and Latinx Affinity groups on various dates in June.
The listening sessions will offer Asian and Latinx alumni an opportunity to discuss their Bowdoin experiences related to race. Individuals who consider themselves multiracial may choose any affinity group where they feel they belong. These are not intended to be used as stand-alone sessions. They are designed to add to a community-wide dialogue on race to inform plans related to multicultural alumni engagement.
Bowdoin-Bucknell Alumni Cocktail Hour
June 10th 6:00 p.m. - 9:00 p.m. PDT
Birch Road Cellar, 1212 Minor Ave., Seattle
Seattle Metro Area alumni of Bowdoin College and Bucknell University are invited for evening cocktails. Participants will be able to meet and catch up with local alumni and expand their network. Cocktails and wine will be served by a professional mixologist/chef Shayda Bahrami. Hors d'oeuvres will be provided through Lá Liath Bakery. Co-hosted by Cahaya Dan, Bucknell '12 and Onyi Esonu, Bowdoin '12
Maine Summer Party
August 4th 5:30 p.m. - 7:30 p.m. EDT
Parker Cleaveland House, 75 Federal Street, Brunswick, Maine
Rain site: Morrell Lounge, David Saul Smith Union
Please join us for cocktails with President Clayton Rose and Julianne Rose to celebrate summer and the Bowdoin community in Maine.