Facilities
If you browse Bowdoin from above—say, in
Google Maps
—you'll see a network of connected pathways.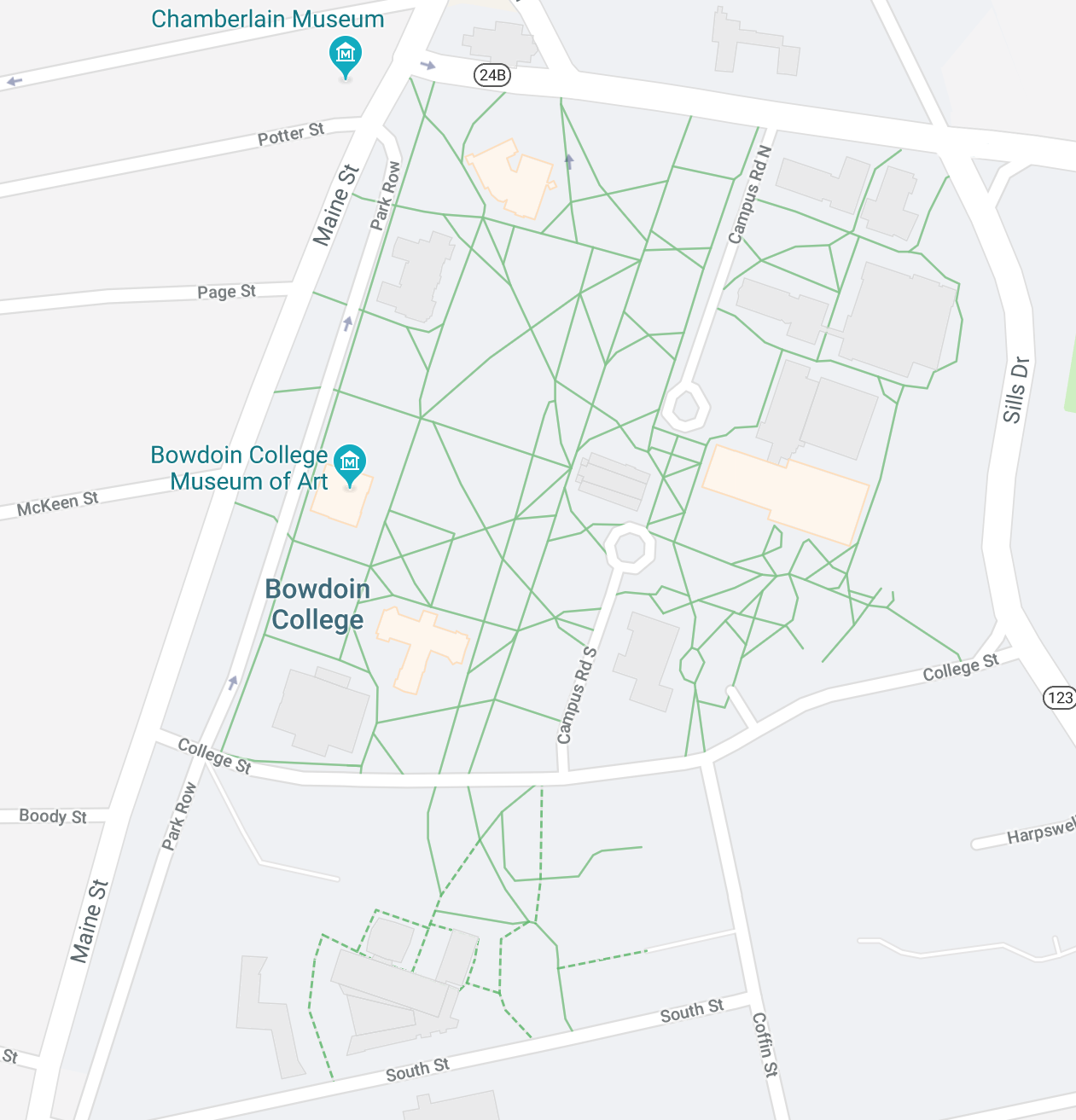 Bowdoin is purposefully centralized: it's hard to go anywhere without crossing paths with someone else.
That means that we have more time to say hello, share ideas, and check in with each other.
Our campus plan calls for us to build carefully and sustainably, protecting the views and vistas that Bowdoin students have shared for two hundred years, while also advancing our state-of-the-art facilities.
From the internationally recognized Bowdoin College Museum of Art to the LEED Platinum Certified Roux Center, the campus is a walk through architecture's history and contexts.
But none of our classrooms, residences, or offices would run smoothly without the hard work of Facilities Management. They keep our buildings safe, warm, clean, and up to code. They work year-round: fighting off snow and ice in the winter and handling event setups and construction projects in the warmer months.
The best way to experience this place is to plan a visit— but, depending on where you live, a quick peek at our virtual walkthroughs or webcams might be an even easier trip.