Green Tea Podcast
"It's all a big ball of connected everythings" -Justin Baumann, Ep. 4.7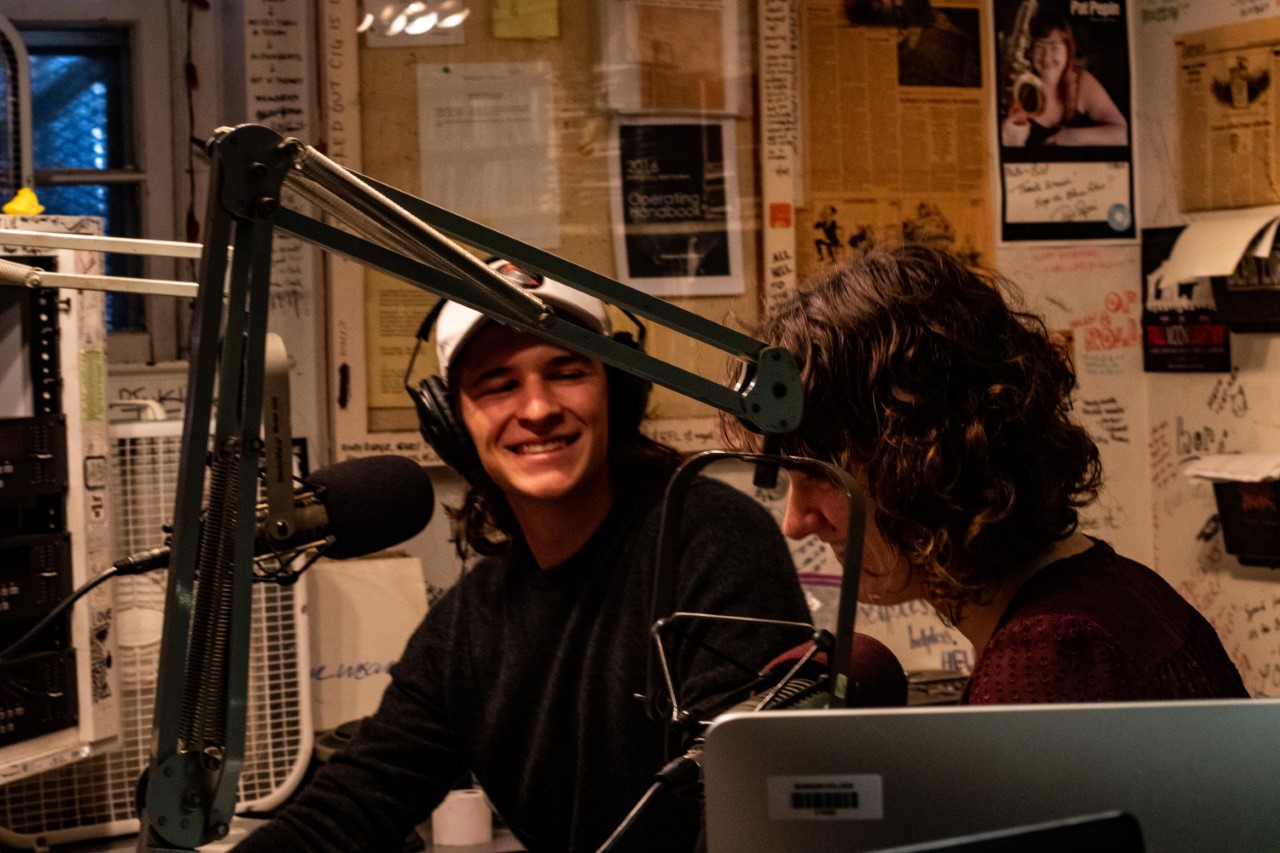 Green Tea was created in 2019 by sustainability student employees Diego Velasquez '20 and Marie Caspard '20 to tell stories about sustainability from the perspective of faculty, staff, students, and Maine community members. In 2020, co-host Holden Turner '21 joined Marie to keep Green Tea going through the fall's remote-learning period, and in 2021 Juliette Min '22 joined the team as Bowdoin welcomed some students back to campus. 
Season 4: Sustaining Bowdoin
For Green Tea's fourth season, Holden and Juliette explore new angles of sustainability. Each episode brings a fresh perspective on what sustainability means, linking ideas of care and community as we seek to sustain each other through challenges at Bowdoin and beyond.
Season 3: Sustainability through Change
For Green Tea's third season, Marie and new co-host Holden Turner '21 catch up with people at Bowdoin and across the community who are creatively responding to change and uncertainty during the fall of 2020. Coronavirus, the messy political season, and a host of other news items haven't stopped people from making ripples for good across their communities, whether it's through personal action, innovative businesses, or working for the common good. 
Season 2: Fishing, Farming and Environmentalism 
Beginning in February 2020, Diego and Marie interview community members, students and institutions about their connection to sustainable food systems, the nexus between environmentalism and spirituality, and sustainability in areas that at first appear antithetical to this core idea.
Season 1: Climate Activism, Sustainability Through Creativity and Local Business
In the first season of Green Tea, Diego and Marie set out to find out what sustainability really means from a diverse set of backgrounds, experiences, and personalities. This first season addresses climate activism, sustainable activities and practices, and local business.