The Bowdoin Endowment, with Paula Volent and Stan Druckenmiller '75, H'07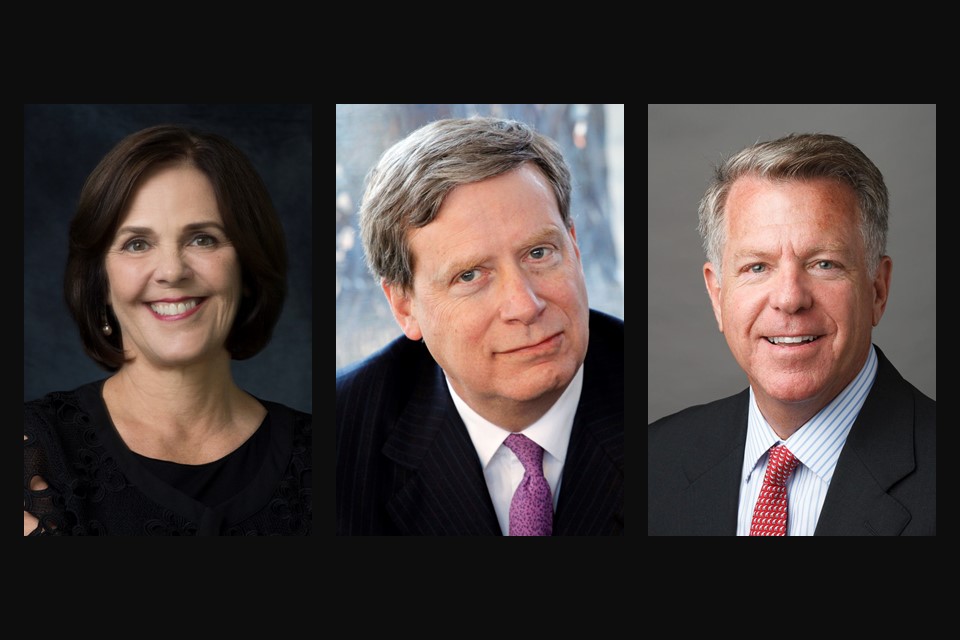 Thursday, June 24
Noon EDT
Join us for a conversation with two of the driving forces behind Bowdoin's endowment strategy and success – Paula Volent, Bowdoin's chief investment officer, and Stan Druckenmiller '75, H'07, investor, philanthropist, and chair of Bowdoin's investment committee. Board of Trustees Chair Bob White '77, P'15 will host the conversation and questions from our community will be welcomed.
Grab Your Reunion Swag!
To celebrate Reunion we've made special Bowdoin face masks for alumni who register for a Reunion event. When filling out your registration, please let us know if you'd like a mask and where you'd like us to mail it. You're welcome to register for multiple Reunion events (and we hope you do!), but we will mail one mask per person.
The face masks are made by StringKing. Cofounded by Jake McCampbell '11, StringKing is a leading supplier of lacrosse equipment that shifted its supply and manufacturing resources to producing PPE throughout the pandemic. Visit bowdo.in/StringKing to read more about StringKing's story.