A Conversation with Claudia Marroquin '06: The College Search and Admissions Process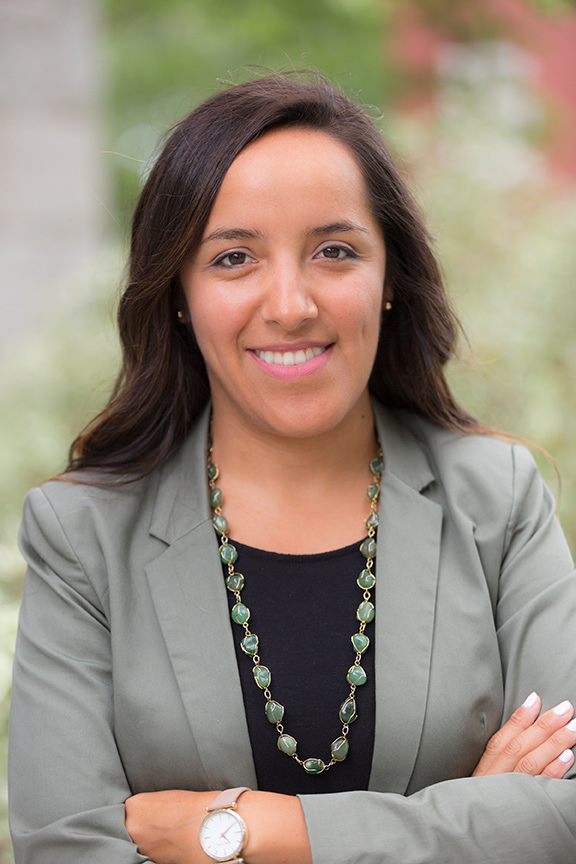 Tuesday, June 1
Noon EDT
Claudia Marroquin '06, incoming senior vice president and dean of admissions and financial aid at Bowdoin, discusses how to go about conducting a college search and the admissions process. Open to all and geared toward families with students completing their sophomore or junior year in high school. The event will be a Zoom meeting format with a live question-and-answer session.
A 2006 graduate of Bowdoin and a first-generation college student, Claudia currently serves as director of admissions at the College. Beginning in July she will oversee Bowdoin's highly selective admissions program and a financial aid program that this year is distributing more than $43.6 million in need-based aid to more than half of the student body.
Claudia is originally from the Koreatown neighborhood in central Los Angeles, California, where she lived after immigrating to the United States from Guatemala with her mother and two sisters. She discovered Bowdoin through her association with the One Voice College Scholars Program, an organization that prepares and supports low-income students from Los Angeles who are seeking a college education. An art history major with a minor concentration in government and legal studies, Claudia joined the Bowdoin admissions staff in 2010 as assistant dean following four years with EF Educational Tours in Boston. In 2012, she was named associate dean of admissions and director of multicultural recruitment, responsibilities she retained when she was named director of admissions in 2016. She completed the Harvard Institute's Management Development Program and is currently working toward a master's degree in higher education at the Harvard University Graduate School of Education.
Claudia is a member of Northeast Counselors of Color Bridging Access to College, where she has served as chair of the finance committee; Coalition for College; the National Association of College Admissions Counseling; the International Association of College Admissions Counseling; and the Council of International Schools. She is a past member of the Institute for Civic Leadership and a past board member at Hardy Girls, Healthy Women, both in Portland, Maine.
Grab Your Reunion Swag!
Did your class celebrate a Reunion in 2020 or 2021? Well, we've got something for you to help mark these unique reunion years! We've made special Bowdoin face masks for class years ending in 0, 1, 5, 6, and members of the Old Guard who register for a Reunion event. When filling out your registration, please let us know if you'd like a mask and where you'd like us to mail it. You're welcome to register for multiple Reunion events (and we hope you do!), but we will mail one mask per person.
The face masks are made by StringKing. Cofounded by Jake McCampbell '11, StringKing is a leading supplier of lacrosse equipment that shifted its supply and manufacturing resources to producing PPE throughout the pandemic. Visit bowdo.in/StringKing to read more about StringKing's story.