Research Professor of Biology and Biochemistry Emeritus
Immunology, Microbiology, Biochemical Endocrinology, Science of Nutrition
Research: My students and I have been interested in early biochemical processes associated with the activation of B-lymphocytes. In particular, we have been examining early message systems involving changes in intracellular ions, in particular magnesium and calcium, and how these changes may influence the early transcription factor, Nf- k B.
I also have an interest in developing applied genetic tools for use in animal agriculture for the purpose of improved production and increased profitability. In particular, I have several projects working with the sheep industry to improve meat and wool production.
Other Interests: Border Collies, Fly Fishing, Gardening.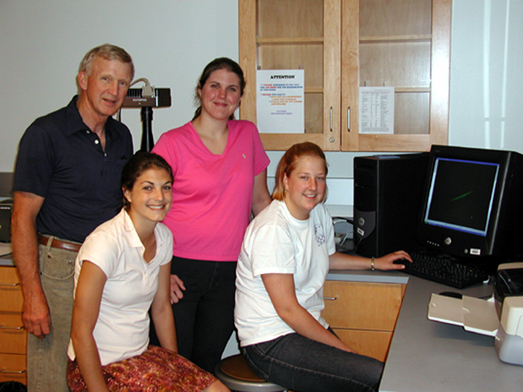 Education
PhD, North Carolina University
MS, Ohio State University
BS, Ohio State University