Assistant Professor of Computer Science
Dr. Harmon is an interdisciplinary scientist and the director of the Bowdoin Computational Creativity Lab. Her research specialties include computational creativity, health technology, narrative intelligence, and playable media (in particular, building purposeful systems that invite play). Her scholarly projects and exhibitions aim to enhance daily life and often incorporate techniques from artificial intelligence, human-computer interaction, machine learning, and natural language processing. 
Prof. Harmon has been honored with the Sydney B. Karofsky Prize for her "ability to impart knowledge, inspire enthusiasm, and stimulate intellectual curiosity" in her teaching. She welcomes collaborations with Bowdoin students and finding new ways to advance computing for the common good.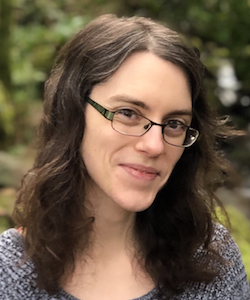 ---
Education
PhD, Computer Science, University of California, Santa Cruz
MS, Computer Science, University of California, Santa Cruz
BA, Double Major in Computer Science and Mathematical Sciences, Colby College