Celebrating Honors Day with Return to Studzinski Hall
Published by Tom Porter. Photography by Michele Stapleton.
Bowdoin College celebrated its twenty-sixth Honors Day at a ceremony on the evening of May 6, 2022. This year the event returned to Kanbar Auditorium, Studzinski Recital Hall for the first time since 2019, an absence caused by the COVID-19 pandemic.
Last year's Honors Day was held outside at Whittier Field, while in 2020 the event was celebrated only online.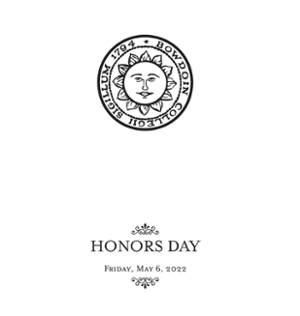 In his opening remarks, President Clayton S. Rose described the evening as "one of the most fantastic moments in the entire academic year" and an opportunity to "celebrate the remarkable accomplishments" of the students. He thanked the faculty who had taken the time to attend and present departmental and program prizes to their students. Rose went on to explain that not all academic prizes and awards would be presented at the ceremony, as some are dependent on final grades and theses. "However," he continued, "all awards and prizes will be listed in the full Commencement program."
Dean for Academic Affairs Jennifer Scanlon announced the winner of the 2022 Karofsky Prize*, which is awarded annually at Bowdoin to an outstanding junior faculty member who demonstrates a great ability to impart knowledge, inspire enthusiasm, and stimulate intellectual curiosity. This year, the award was presented to Assistant Professor of Computer Science Sarah Harmon.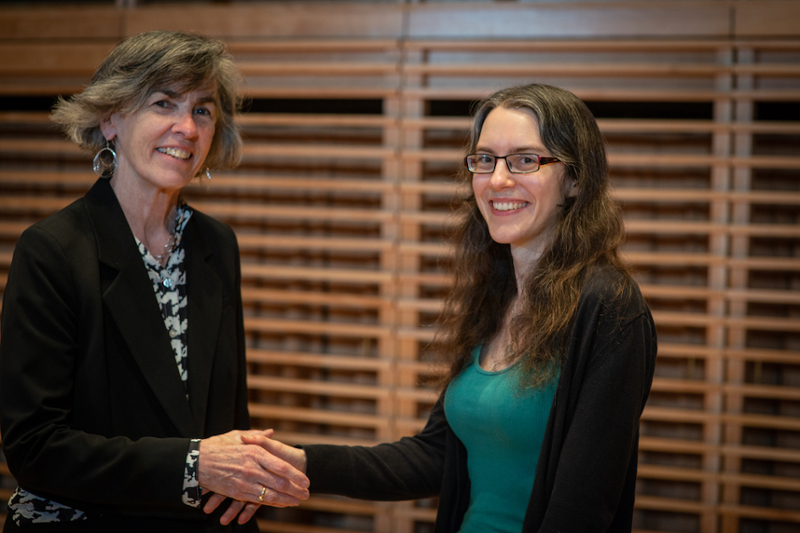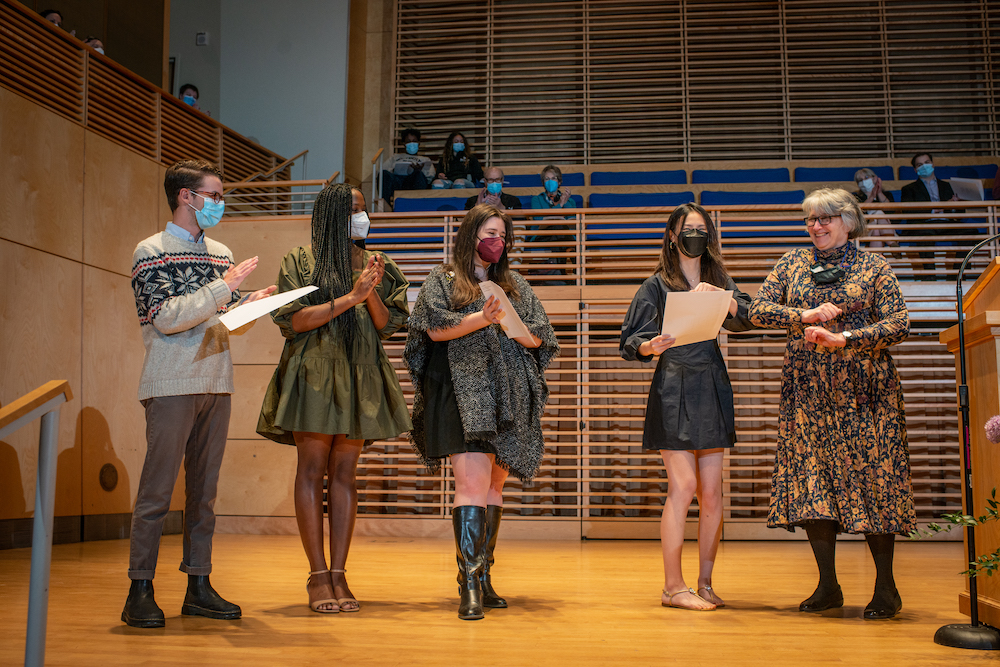 Following the presentation of the Karofsky award, departmental prizes were presented. They were handed to students by academic department and program chairs, after which President Clayton Rose offered a few closing remarks. He described the occasion as "a monumentally wonderful evening," and as an example of what makes Bowdoin College special.
He pointed to the "stellar and stunning accomplishments of our students," especially under the challenging conditions of the pandemic. Rose concluded by again thanking the faculty, "who have dedicated themselves… to teaching, mentoring, befriending all of our students" and establishing deep, personal relationships with them over their four years at Bowdoin.
*The award is generously funded by members of the Karofsky family, including Peter S. Karofsky '62, Paul I. Karofsky '66, and David M. Karofsky '93.