Visiting Assistant Professor of Art History
Kathryn Gerry's research centers on manuscripts and small works of art made in Europe in the central Middle Ages, from the 11th to the 13th centuries.
Her work engages with questions of materiality and structure, and she has a particular interest in objects that have been significantly altered at some stage after they were first made. She has published papers in academic journals and collections of essays, co-authored the book The Medieval World (2011, with Martina Bagnoli), and contributed to a number of exhibition catalogues and reference works. Before coming to Bowdoin, she held positions at the Walters Art Museum, the University of Kansas, and the Memphis College of Art. Her work has been supported by fellowships and grants from the Samuel H. Kress Foundation, the Andrew W. Mellon Foundation, and the International Center of Medieval Art.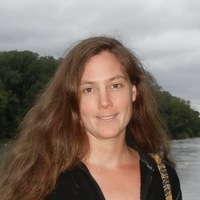 Education
PhD, Johns Hopkins University
MA, University of Maryland
BA, Smith College