Beyond the Pines Fellowship
The Bowdoin Outing Club encourages students to dream, organize and lead outdoor trips. This fellowship offers the financial support to turn the most creative and adventurous outdoor visions into real opportunities.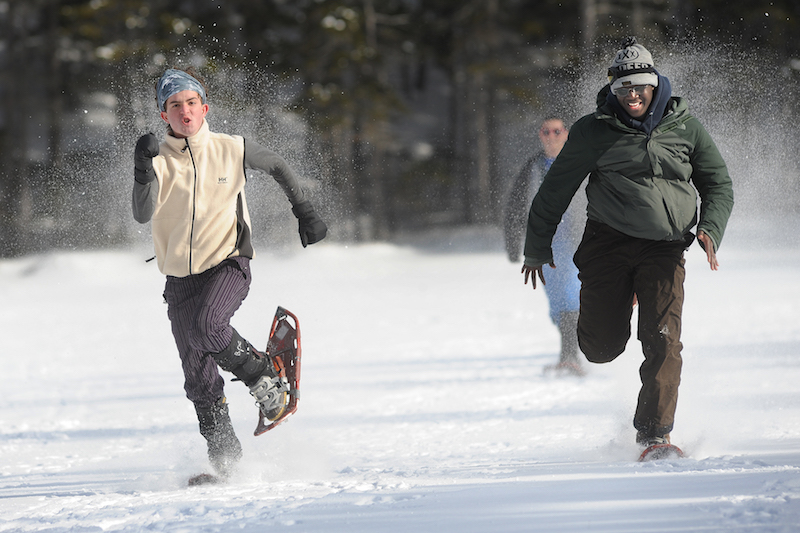 The expedition should foster a spirit of adventure and encourage personal challenges, skill development and in the end, contribute to the growth of the Bowdoin Outing Club.
Eligibility and Logistics
All members of the Bowdoin Outing Club (BOC) are eligible to apply for the fellowship. A selection committee composed of the current officers and several BOC alumni will review all applications submitted by the deadline. Funding will not necessarily be awarded annually if the fellowship submissions fail to excite or inspire the student selection committee. The expedition is to take place within 1 year of receiving approval. For recipients in their senior year, the expedition may not occur after spring break. In the case of multiple students applying for the same expedition, one application may be submitted but it must contain personal statements from each applicant.
Selection 
The committee will assess each application for the significance, originality and appropriateness of the expedition. Other considerations will include:
Past/current involvement with the BOC.
How participation in proposed expedition will facilitate future contributions to the BOC.
Plan for bringing experiences back to the BOC.
Risk management plan
Incorporation of Leave No Trace (LNT) principles.
Participant skill levels commensurate with proposed itinerary.
Must be a non-commercial trip.
Only applications submitted in entirety by the deadline will be considered. The committee selection will be submitted to the director of the BOC for review and possible approval.
Application
Each fellowship applicant must submit a standard application including all of the following: