President's Cookout Celebrates Summertime and Students on Campus
By Rebecca Goldfine
President Safa Zaki, students, and staff recently got a chance to mingle in the glowing light of a warm evening at the annual President's Summer Cookout.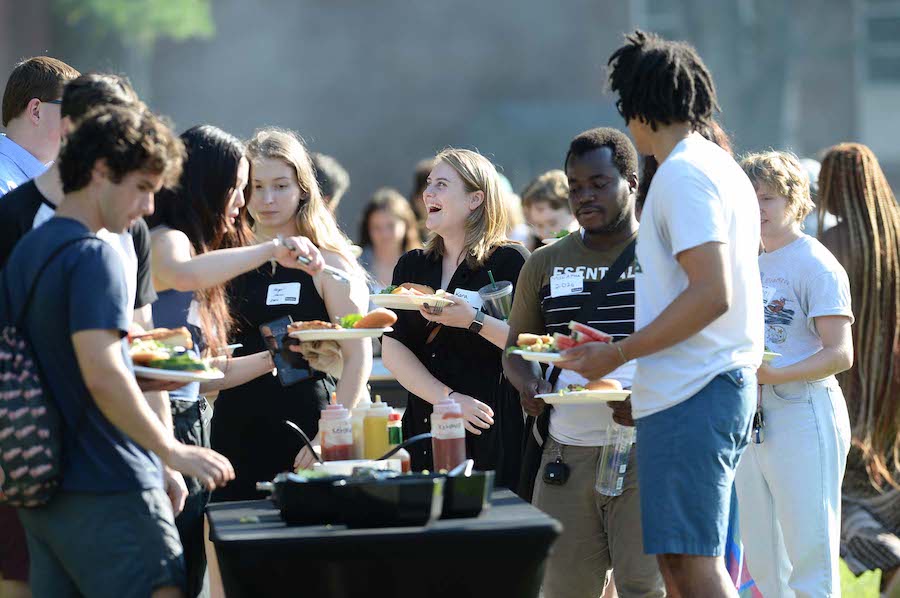 Each year, Bowdoin Dining sets up an outside dinner in late July for the many students living on campus over the summer. It's a chance for them to meet up with their peers and to chat with the president, deans, and other staff who come out for the event. 
For President Zaki, the cookout was one of of her first opportunities to meet Bowdoin students. She started July 1. 
"It was wonderful to have a chance to meet so many students," she said. "Every student I talked to was engaged in impactful work this summer—from work in labs to writing projects to work in the local community. I am looking forward to getting to know more of our students."
Some of those who stay on campus over the summer have research fellowships to work in professors' labs or to do their own independent, faculty-mentored research. Others have grants to intern at local organizations. Still more have jobs at Bowdoin—with the library, admissions office, or ground crew, for instance.
Katrina Carrier '24 has a Paller Neuroscience 2023-2024 Academic Year Fellowship to work with Assistant Professor of Biology and Neuroscience Daniel Powell. Sitting down with her plate at one of the cookout's long tables, Carrier explained that she's studying the effects of temperature and salinity on lobsters' neurological systems. Outside of the lab, she said "the best part of summer has been swimming! I've gone multiple times at the Schiller Center, and I've gone kayaking and fishing, too."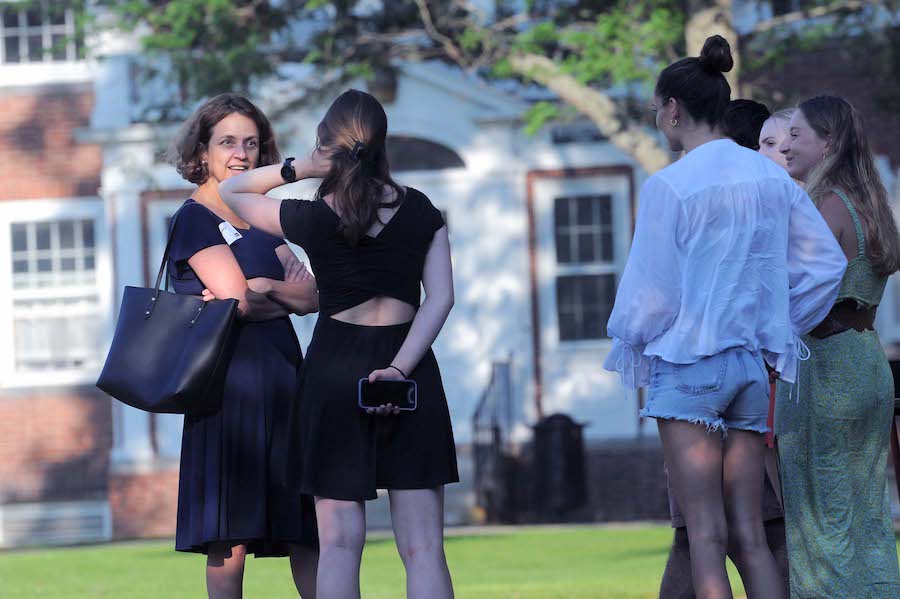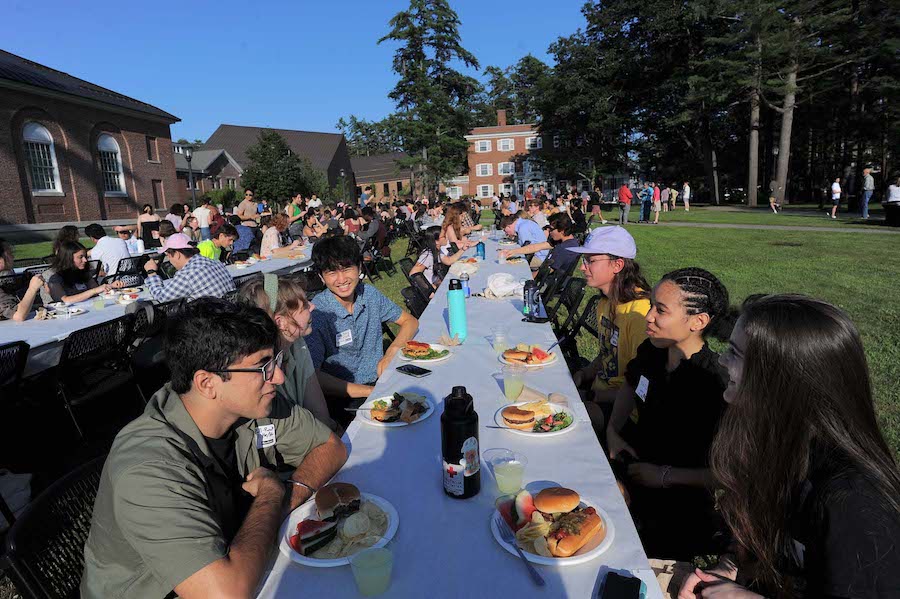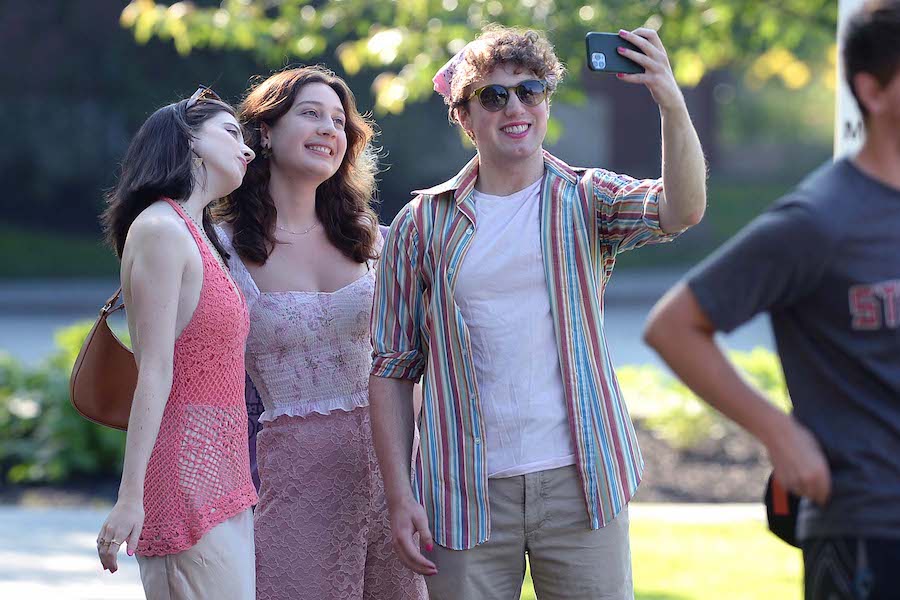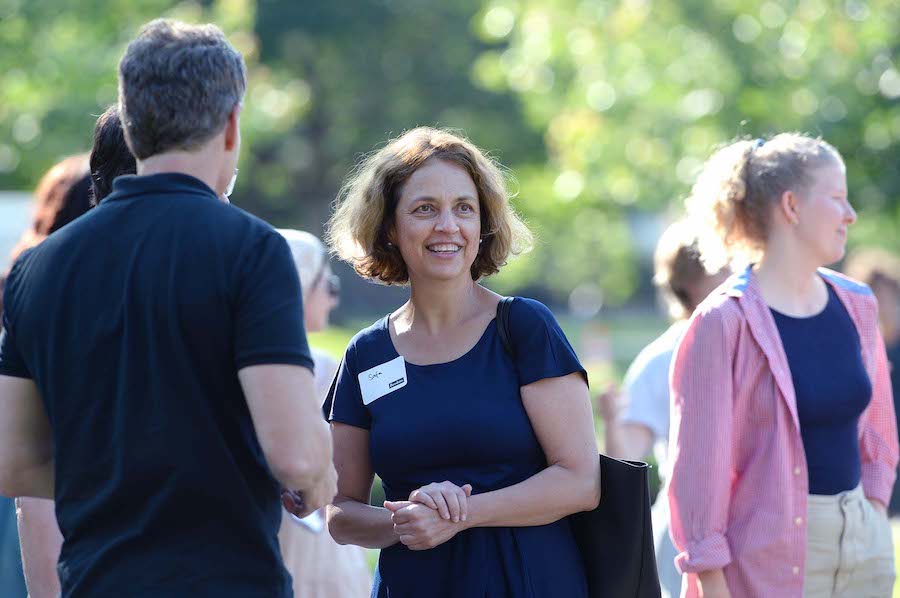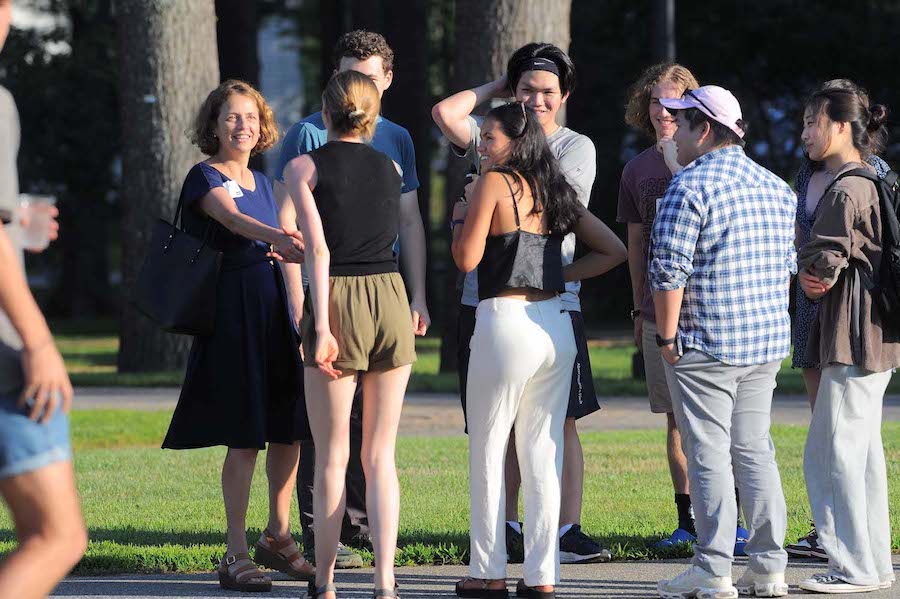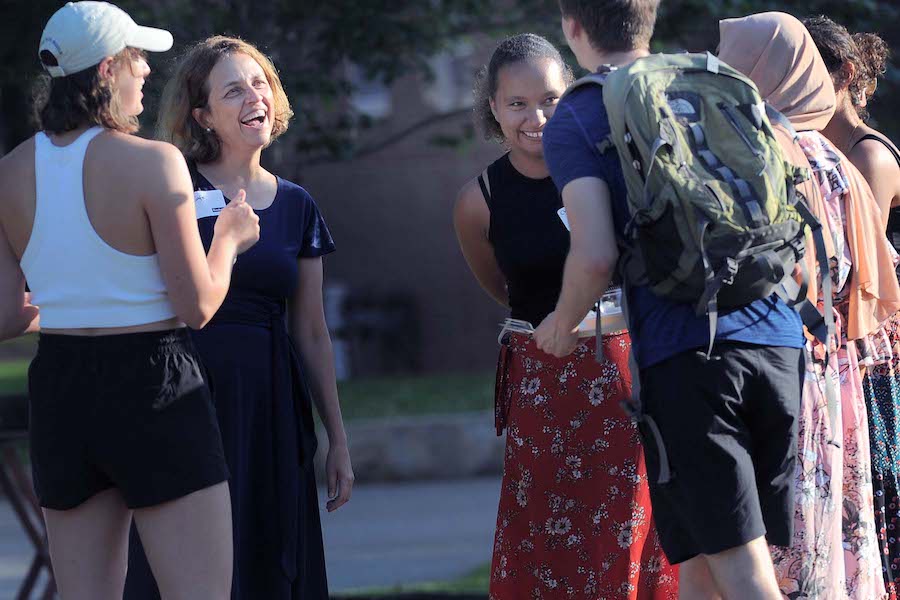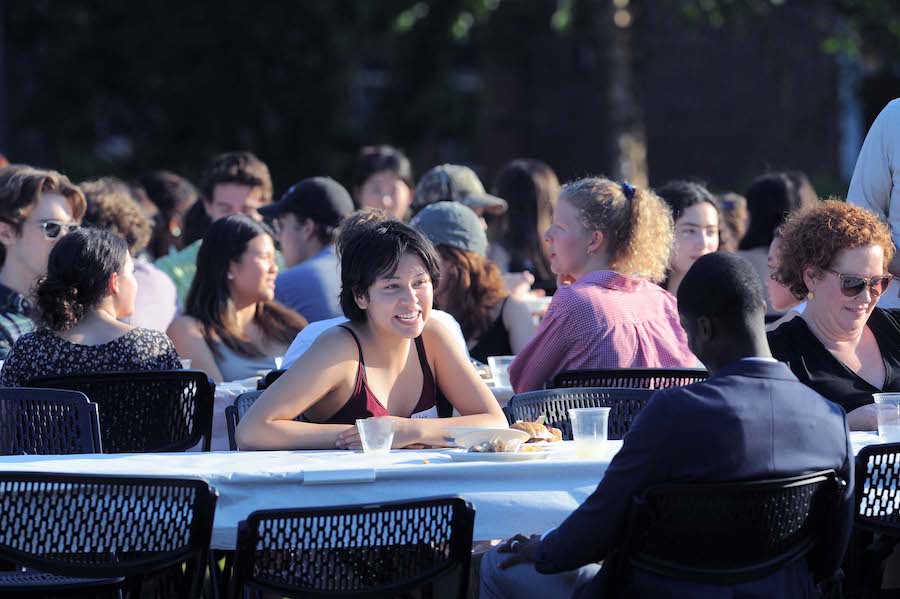 Kiera Dent '24 is working as a senior interviewer for the Office of Admissions, meeting with high school seniors who are applying to Bowdoin. Her advice for applicants? "I want to hear why you're doing the things you're doing, not just what you're doing," she said. 
Anh Duc Nguyen '24, a lead mentor for the Geoffrey Canada Scholars program (GCS), was sitting with fellow mentors. The flagship THRIVE initiative offers a four-week academic enrichment and college transition program for a select group of incoming first-years. Nguyen and the other mentors were preparing for the imminent arrival of the their new mentees. 
"We have a really good team," Nguyen said, a statement backed up by Hilary Castro '25. She added, "We've been doing training every day, getting to know each other and brainstorming ideas." Castro, herself, was a Geoffrey Canada Scholar who said the program had been very helpful for her. "I wanted to contribute and to have that same impact on new students," she added.
Reynaldo Fuentez '26 started the summer working with the Center for Cocurricular Opportunities before transitioning to his GCS job as a mentor. He said he's looking forward to meeting the scholars and showing them "what Maine is about—the people and the nature."
Miranda Baxter '24, a research assistant for the Office of Gender Violence Prevention and Health Education, said she's using the summer to prepare to launch her new zine, In Our Presence, for survivors of sexual violence. In her free time, she's been making art with her friend Sidney Starks '24, who is working for admissions. 
Emma Folkman '24 said she has been loving her job with library collections management, the second summer she's worked there. "I'm trying not to make life hard for myself!" she said. In her free time, she's been taking dance classes and playing chess, as well as preparing to buy her first-ever car, a green Kia.
Photos by Fred Field