Published June 27, 2023 by Bowdoin Magazine
The Just Scribe
After forty-seven years as a labor lawyer with Pierce Atwood, Mason Pratt '61 is writing his next chapter as a mystery novelist and memoirist.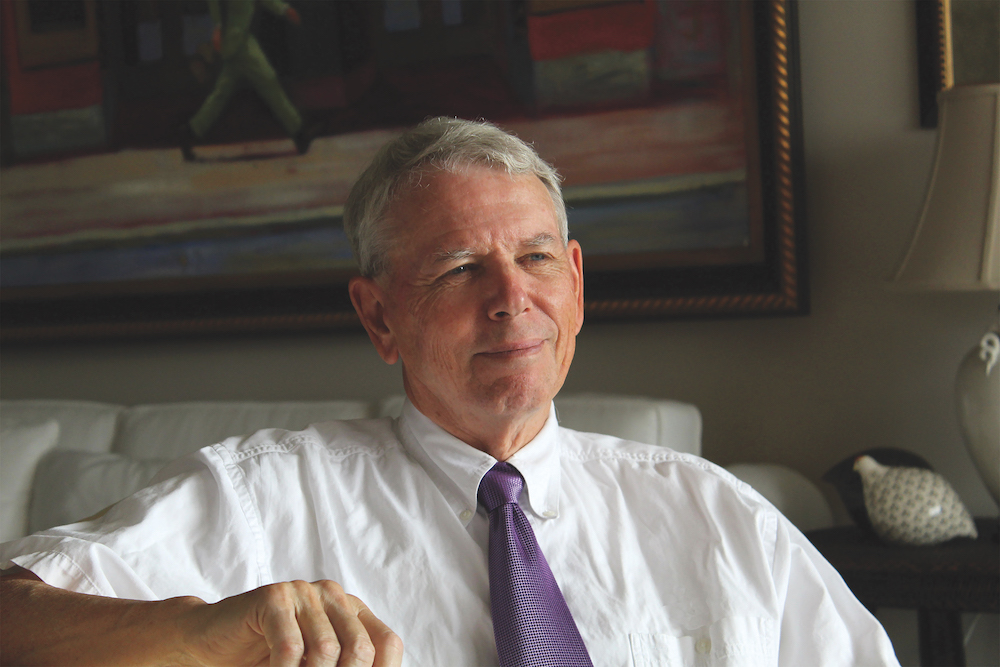 What drew you to Bowdoin for your education?
I was lucky to have the choice of three great colleges. I chose Bowdoin over Williams and Dartmouth because it felt like home—the feel of the campus, yes, but mostly the people I met.
What drew you to a career in the law? What was exciting about it? What was most fulfilling? What was most surprising to you about your work?
After Bowdoin, I spent two years with the 82nd Airborne as an intelligence officer. A fellow Army lieutenant was taking the LSATs, and he asked me to come along. On a whim, I told him if I got into Harvard, I'd go to law school. When I learned I was the last person accepted in my HLS class, I realized that I had to work harder. It was a life lesson.
I hated law school, but I loved the practice of law. I joined Pierce Atwood and worked with amazing lawyers. Mostly, I loved traveling all around Maine, including the North Maine Woods, helping Maine businesses, and meeting Maine people.
When I started practice, you had to handle every kind of case. It was surprising that I later focused on labor and employment law. Once again, it was by chance—I'd never taken a labor law course. A senior partner brought me along to a labor negotiation. I was surprised how I welcomed the adversarial nature of representing employers in union negotiations and arbitrations, and occasionally advising employers on how to avoid them. I represented most of Maine's pulp and paper companies, among others.
But it wasn't all about representing big companies. I enjoyed taking pro bono cases and helping those in need. Maine lawyers used to share in taking court assignments to represent criminal defendants who could not afford to hire counsel, and those cases were memorable.
What led you into writing?
I'd begun to write about our family for my children and grandchildren.
After I retired from the law, I joined a writers' group in Georgia's Golden Isles. You know, the kind where you read what you're writing, and they critique it. I attended seminars on writing. I learned the craft of writing and began to call myself a writer.
I published my first novel, The Truth About Hannah White, a Maine North Woods murder mystery based on my cases. I'm about to publish my new Maine North Woods spy thriller, On the Knife Edge, about a CIA assassin involved in Ukraine's fight to oust the Russians. My goal—make it a best-seller.
What inspires you? Is there something about you that others would find surprising? What do you enjoy doing in your spare time?
Great writing and music, the wonders of nature, talking with friends and family, and my new wife, Mary Lyons-Pratt— we found each other in our senior years (I was eighty-three, she seventy-four) after losing our first loves. We walk and I run every day, we read to each other, sing and dance, and love to laugh. We recently joined a community chorus. I sing in the choir at Sacred Heart Church in Portland. I'm still writing.
Favorite Bowdoin memory? Or best thing you learned at Bowdoin?
My favorite memories include: Four years of ice hockey and scoring a goal against Harvard. Every night after dinner at the Zete House, singing old songs in harmony. Singing in the Bowdoin chorus for Professor "Tilly" Tillotson. Great professors like Herbie Brown, Jeff Carr, Eaton Leath, and Louis Coxe. Memories of my classmates.
At our 61st Reunion, I read my poem, "In Memoriam," to celebrate the lives of those who have passed, like Charlie Prinn, our class leader; Steve Silverman; and all the others, with short bios of what they have done for the common good.
I learned so much in the best four years of my life. I am a forever grateful son of Bowdoin.
---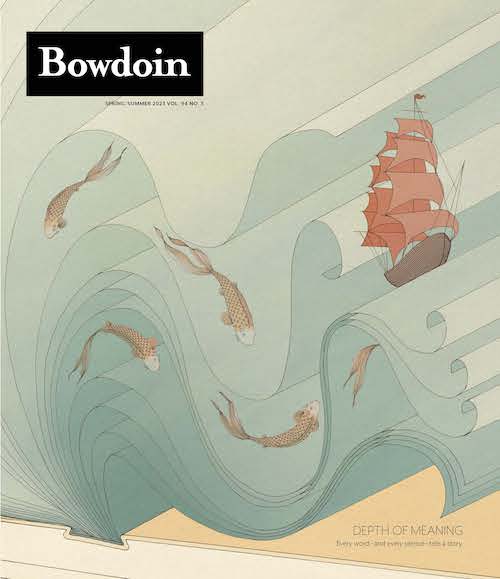 This story first appeared in the Spring/Summer 2023 issue of Bowdoin Magazine. Manage your subscription and see other stories from the magazine on the Bowdoin Magazine website.