Published June 27, 2023 by Bowdoin Magazine
Flex Time
After fifteen years of creating opportunities for Bowdoin alumni to connect, Rodie Flaherty Lloyd '80 retired as director of alumni relations last summer to pursue new adventures—more time to spend with those she loves, including both of her engaged sons, hitting the road, and having fun.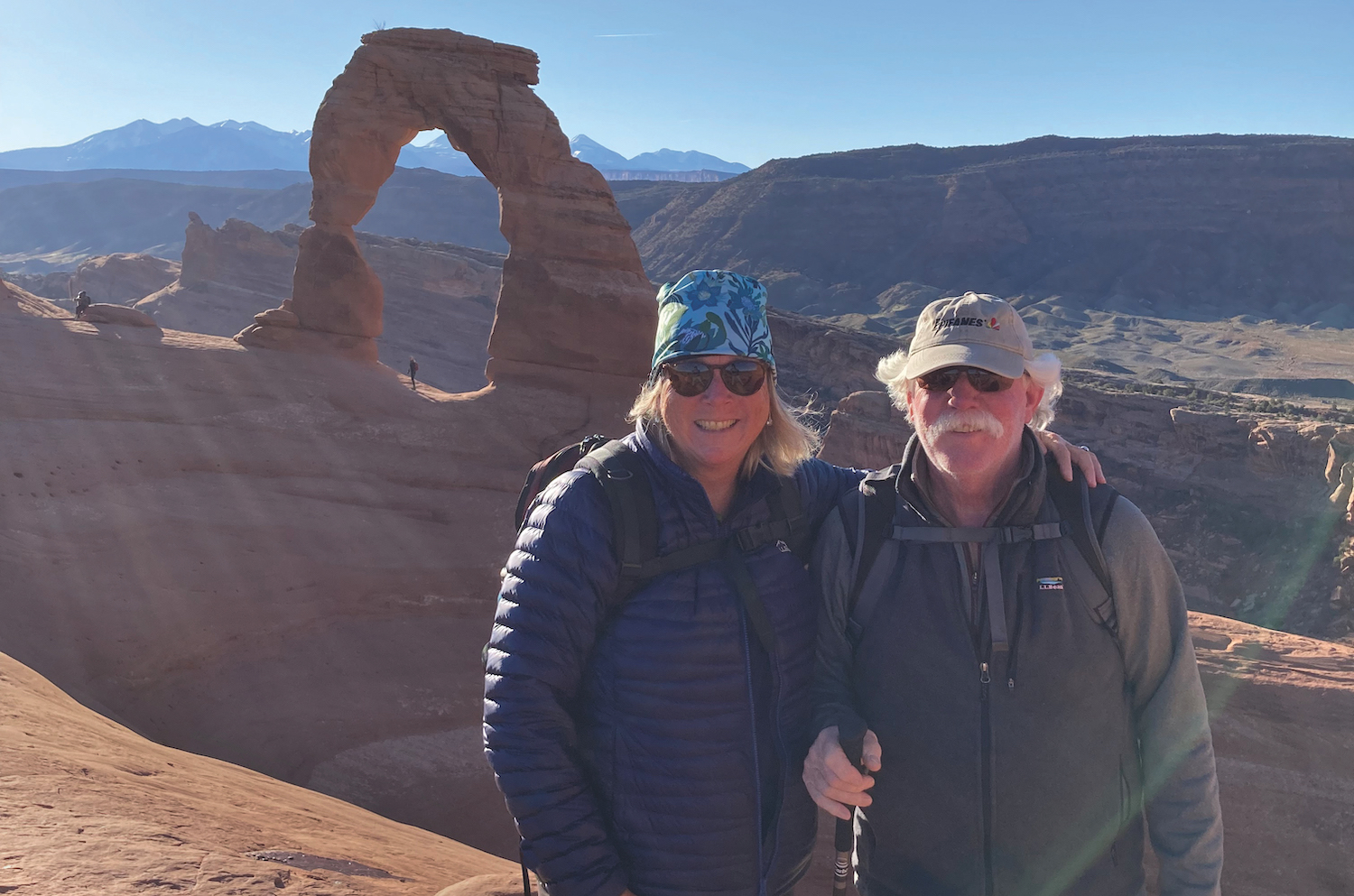 So, how's retirement, Rodie? What have you been up to since you left Bowdoin?
Retirement is fantastic! As I talked about with (Senior Vice President for Development and Alumni Relations) Scott Meiklejohn almost two years ago, I was simply looking for more time and more flexibility with that time, and we've found it and love it. We bought a pop-up trailer from sports information director Jim Caton and camped all over Maine last summer in it, and then hit the road for a trip to Shenandoah, Great Smoky Mountains, and New River Gorge National Parks. We were back on the road recently with an almost four-week road trip to and from Texas.
What drew you to the work you did at the College? What did you find rewarding about your career in general?
When I was considering a change after nearly twenty-five years at L.L. Bean (by the way, I'm almost sure I got my first professional gig there because of Bowdoin), there were only two places in Maine I wanted to be: Acadia National Park or Bowdoin College. It was important to me to continue to work for an organization I was very proud to be part of. I am forever grateful to Bowdoin, specifically Randy Shaw '82, Eric Foushee '90, and Sarah Begin Cameron '05 for hiring me and welcoming me back. The best part of my fifteen years back at Bowdoin was the opportunity to meet so many incredible people.
I immediately started working with the Class of 1958 on their fiftieth reunion as well as the Alumni Council and am lucky enough to consider many members of those groups, and others, friends for life. But by far, I continue to be most grateful to have worked with an incredible team in alumni relations. We've had each other's backs through thick and thin, and I like to think we're all better people for it. And of course, what we do for work is usually just plain fun!
Is there something about you that others might find surprising?
I guess I don't have too many secrets, but a couple of things:
My mom was an amateur watercolor artist, and now that I have more time, I'm having fun seeing if I inherited that gene. And it's pretty cool to be doing it with one of my Bowdoin roommates.
My husband, Doug, and I are so lucky to have traveled to many of our National Parks, and we're continuing our quest to hit as many of them as we can. We're about halfway there.
What do you enjoy doing in your spare time, now that you have a little bit of it?
It's all about the flexibility of time to be with friends and family. Both of our boys are engaged to be married (one fall 2023, one fall 2024) so that's a whole new great world for us, and I'm thankful to be available to help with the plans. I see a lot more of my favorite people. I work a bit at my town library—and connect with lots of local Bowdoin alums there. I walk every day—whether it's a long one or just putting on sneakers, it doesn't matter. I've taken up painting, as I mentioned. We have gotten into jigsaw puzzlin'—gotta do something that's quintessential retiree life! And we've planned another summer and fall of travels and camping around Maine and Canada.
Favorite Bowdoin memory? Or best thing you learned at Bowdoin?
Forty-seven years after meeting in 1976, I still see my Bowdoin roommates regularly and often (either dinners in Portland or trips to celebrate milestones). We're so lucky!
I am so happy that I was able to finish up my professional work life at Bowdoin. It is an honor and a privilege to come full circle with this special place.
---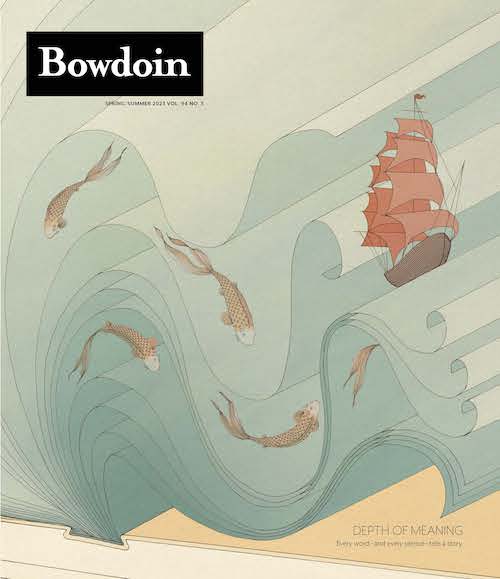 This story first appeared in the Spring/Summer 2023 issue of Bowdoin Magazine. Manage your subscription and see other stories from the magazine on the Bowdoin Magazine website.