Published March 23, 2023 by Bowdoin Magazine
Creamy Poblano Pepper Soup
Food at Bowdoin is a big deal, and the cooks and bakers who work in Bowdoin Dining Services know how much food matters to students here. In years past, students would submit favorite home recipes to dining, and winning recipes were added to the menu rotations—this soup was one of them.
Ingredients:
2 tablespoons olive oil
5 medium-size poblano peppers, diced
3/4 cup onion, diced
3/4 cup carrots, diced
1 to 2 cups potatoes, peeled and chopped
1 quart vegetable stock
1/4 cup half and half or light cream
1/2 teaspoon salt
1/2 teaspoon ground black pepper
1/4 cup parsley or cilantro, chopped (optional)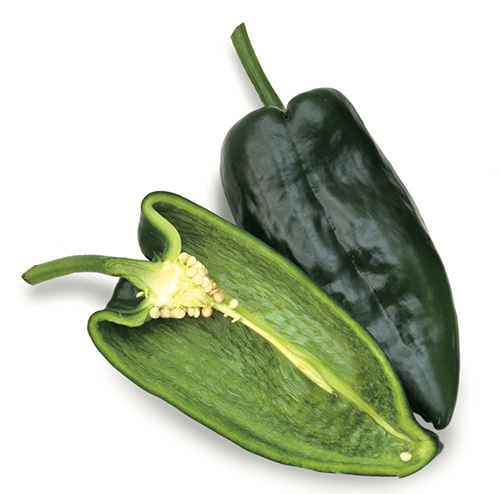 Instructions:
Add the olive oil to a large saucepan. Add the poblano peppers, onion, and carrots and sauté over medium heat, stirring, until the vegetables are softened and the onions are translucent.
Add the potatoes and vegetable stock. Simmer until the potatoes are tender, reducing heat as needed. When the potatoes are fully cooked, use an immersion blender to purée until smooth. Alternatively, you can purée the soup in batches in a regular blender, using caution to blend the hot liquid. Add the half and half or cream to the soup in the saucepan. Season with the salt and pepper and heat gently (do not boil). Garnish each serving with parsley or cilantro.
Bowdoin Dining is committed to tradition, local sourcing, and scratch cooking. You can find more than fifty recipes from dining services to cook at home at bowdo.in/diningrecipes.
---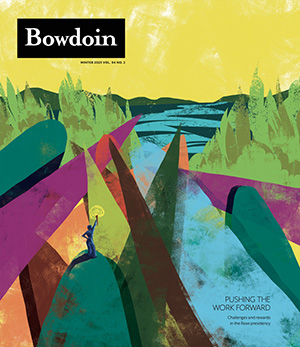 This story first appeared in the Winter 2023 issue of Bowdoin Magazine. Manage your subscription and see other stories from the magazine on the Bowdoin Magazine website.