Published March 23, 2023 by Bowdoin Magazine
A Lot on His Plate
Caleb Pershan '12 took a love of writing and an interest in food and mixed up a career.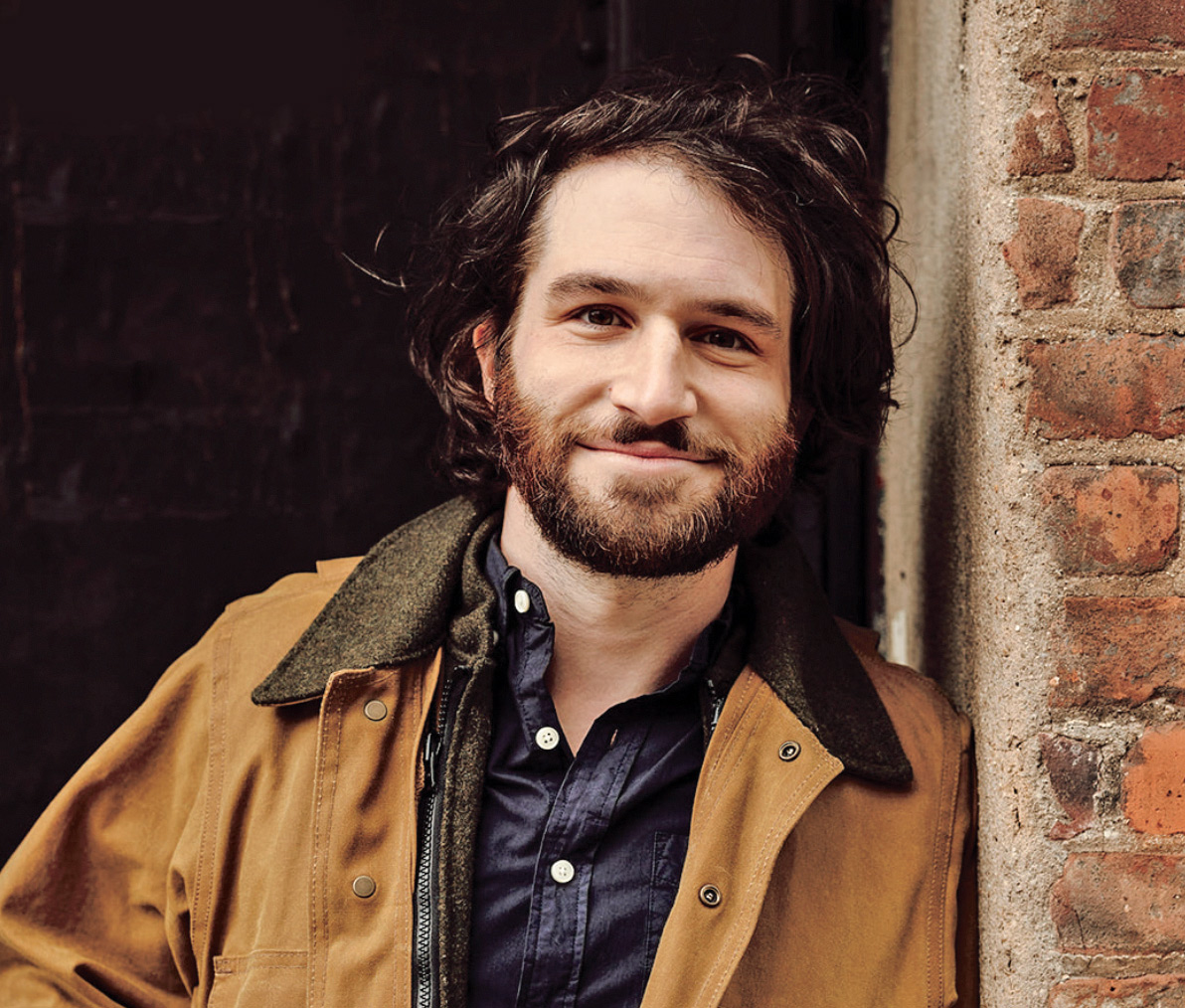 What draws you to the work you do? What's exciting about it?
I got into journalism to do something with writing and probably to see my own byline. I stuck with it because it's fun to learn new things all the time and talk to people in different fields. The food aspect is partly happenstance—I got caught up in a food media boom working at Eater, where I was previously, that followed things like The Omnivore's Dilemma and Lucky Peach magazine. I've always liked restaurants and food—Bowdoin's food, as we all know, is great, maybe dangerously so. When I could, I'd go out to places in Portland, and I got into the craft beer boom as it was taking off, stocking the minifridge with Allagash and that kind of thing.
The Chronicle's food and wine section produces great criticism and service-oriented things—recommendations and lists—but we also do great accountability reporting on the food and restaurant industry, which needs that of course. I also like that we support the paper's larger mission and investigative work by bringing in subscriptions—our section gets great readership and helps keep the lights on.
Previously, at Eater, I was more strictly a reporter, and I loved interviewing chefs and brewers and winemakers. Because food is so personal, very focused on identity, especially these days, you inevitably learn about all kinds of culture and history through ingredients and dishes. Now, I'm mostly editing writers, including really excellent food and wine critics, which is fun too—more focused on the craft of writing and deciding what's worth covering.
How did you get interested in media and about writing about food in particular?
Partly from Bowdoin Magazine, in fact. I interned there in the summer of 2010. Didn't know what I was doing. I contributed sporadically to the Orient, including at least one terrible restaurant review. That was probably inspired by my uncle, who was a part-time food critic in San Francisco, and who told me to read Kitchen Confidential, which led me to more great food writing.
I moved to San Francisco after graduation with classmates and worked as a fact-checker at San Francisco magazine, which was a good city magazine at the time, and fact-checking is good training. Later, I got a master's at Columbia Journalism School, partly thanks to a scholarship for graduate study from Bowdoin, and did a fellowship at the Columbia Journalism Review. That gave me a sense of Journalism with a capital J—the accountability, truth-to-power aspect of it.
What are your aspirations?
Health and happiness! Obviously, media is so unstable, so I hesitate to ask for too much. I'm into brewing but I'd like to learn winemaking! Maybe my aspiration should be to have a vineyard.
What inspires you?
Reading great journalism and criticism and eating great food, which I then try to recreate at home to mixed results.
Is there something about the work you do that others would find surprising?

A lot of folks conflate food writing and restaurant criticism. I'm not a restaurant reviewer—but my current job involves going out to restaurants with critics and then editing them. Especially during COVID, I almost always eat in, cooking with or for my wife at home.
Is there something about you that others might find surprising?
I was a picky eater as a kid! Still am but in a different way.
What do you enjoy doing in your spare time?
Telemark skiing, which is infinitely cooler and better than alpine skiing or snowboarding. I learned it from the Outing Club and former Bowdoin Magazine editor Matt O'Donnell. Free your heel, free your mind!
Favorite Bowdoin memory? Or best thing you learned at Bowdoin?
Singing with the Meddies, who remain great friends.
---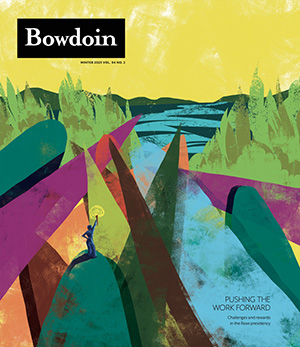 This story first appeared in the Winter 2023 issue of Bowdoin Magazine. Manage your subscription and see other stories from the magazine on the Bowdoin Magazine website.