Sophomore Bootcamp 2023: Basic Training for Getting That First Great Job
Published by Bowdoin News
Finding a job—especially that first one—is a job in itself, one that requires specific skills. This is what Sophomore Bootcamp is all about.
For three days in January, the sophomore class—all 500 of them—returned to campus a little earlier than other students to partake in Career Exploration and Development's (CXD) Sophomore Bootcamp. 
Provided for the entire sophomore class, it is the only program of its size and scale with comprehensive career education built into the academic calendar right along with first-year orientation, spring break, and Commencement.
As the name suggests, it is intense. From nine to five each day, students learn, workshop, and drill the skills they'll need to enter the work force. They learn to compose compelling résumés and cover letters and interview engagingly.
They also learn to leverage the power of the alumni network. CXD matches each sophomore with two alumni to start connections, if only in practice, toward networking conversations.
With the continued support of CXD—and the alumni network—these sophomores emerge well-equipped to use what they've learned here to land the kind of internships and first-job experiences that will catapult them into successful careers of meaningful work.
Job-Seeking Skills: Gaining Competence, Confidence, and a Community
Bootcamp takes place at a critical juncture in a sophomore's life, between the fall and spring semesters, when many are thinking about what to do during the upcoming summer (some with anticipation, some with paralysis). 
No matter where students are in that process—from overwhelmed with no résumé to polished résumé in hand and a scheduled interview—the three-day career training program is designed to provide every participant with a boost.
For Mira Pickus '25, Bootcamp came at an opportune moment. She's in the middle of applying for summertime positions in research labs. "It is very helpful to have dozens of insightful people reading and evaluating my résumé," she said. Résumé workshops and reviews are built into Bootcamp's schedule. "And it's also helpful to know what to include in cover letters," she added.  
Graham Harris '25 said Bootcamp had served as a bit of a wake-up call. "It's a good way to find out what you need to work on," he said.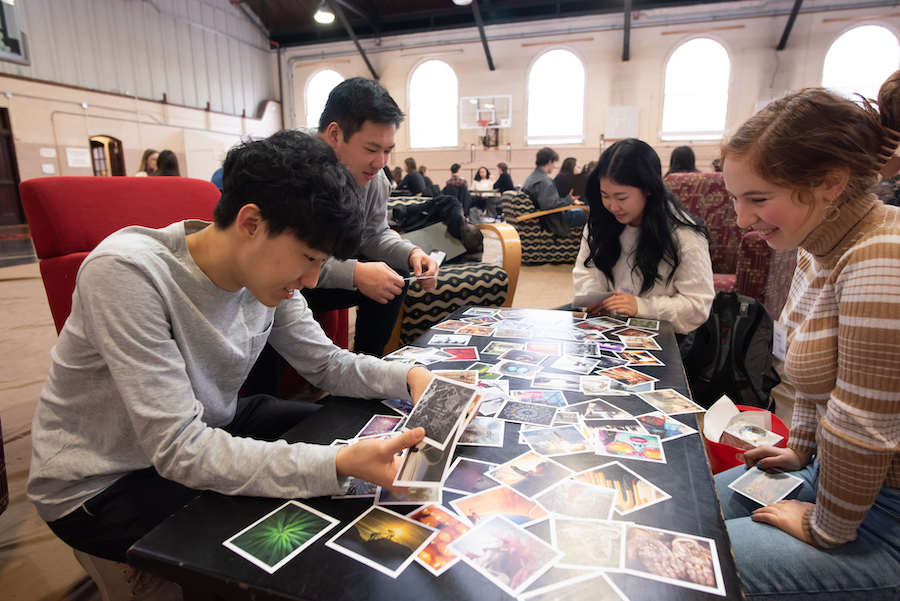 Photo album:
Gaining skills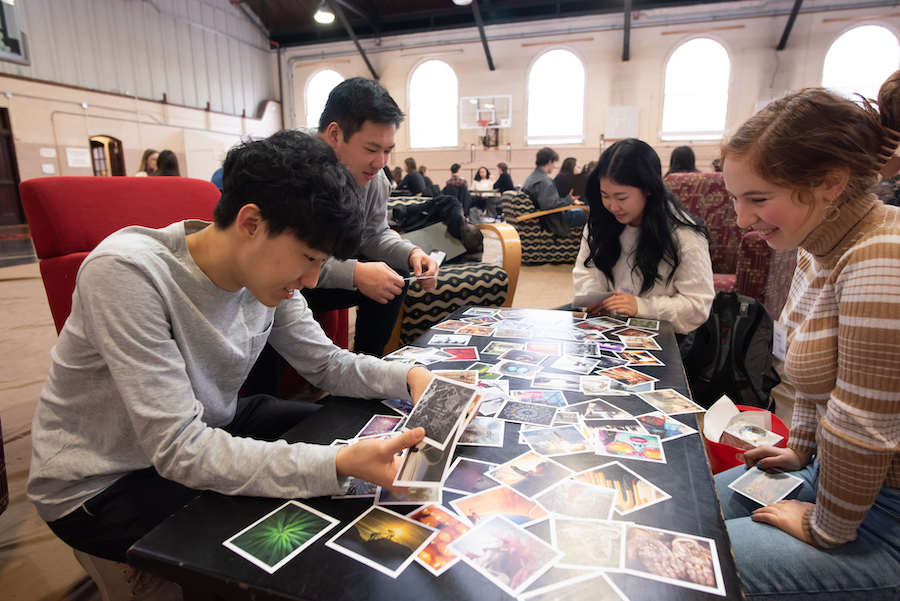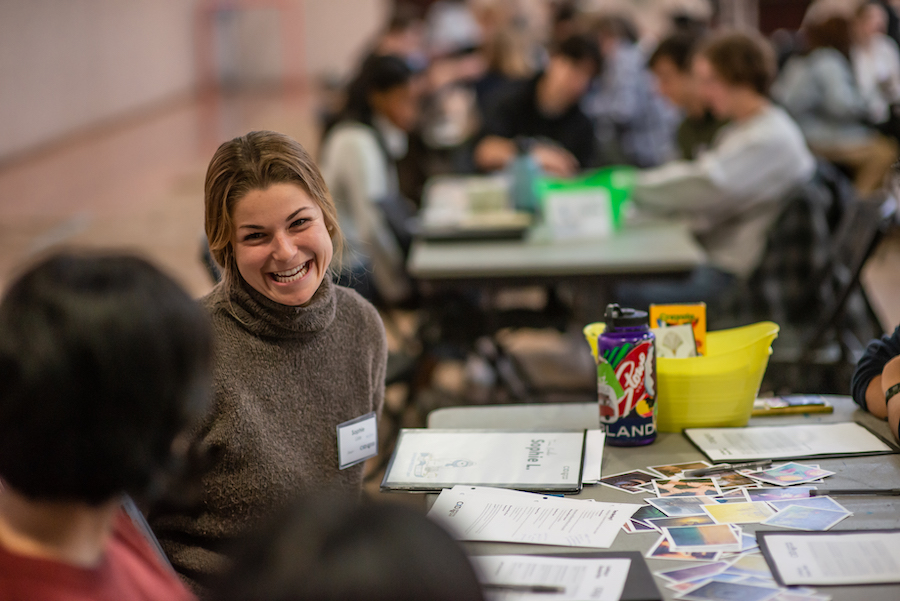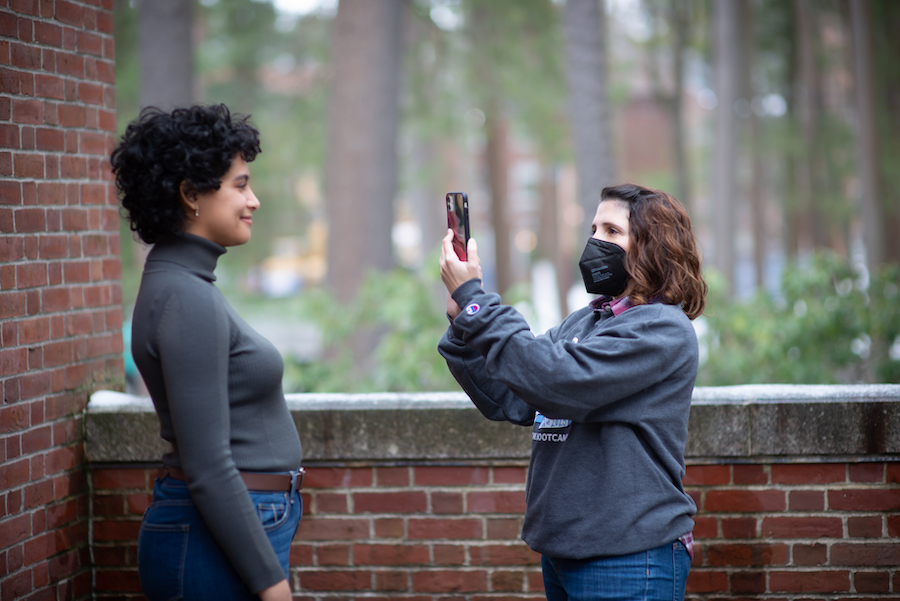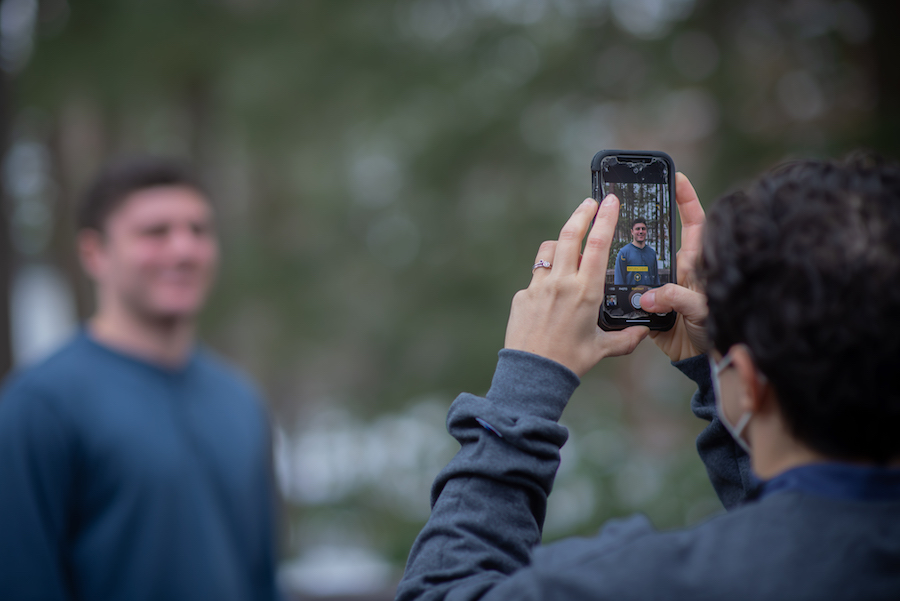 Bootcamp's mission is to impart both tangible, practical know-how as well as to convince students their dreams are in reach. "We hope every student leaves more confident about what they can pursue,"said Bethany Walsh, CXD's senior associate director and advisor. "It's really important to us that every student knows how to leverage this amazing Bowdoin education they're getting in the way they want to."
Bootcamp delivers on this promise by guiding students through every step of the job-seeking process, even touching on the nuances that come with different industries, such as finance, technology, and federal government. 
"Bootcamp is centered around core skills that you are going to use over and over in your career, no matter what you pursue," Walsh said. "We teach you best practices and we give you a chance to use it. You're going to sit down and make a résumé. You're going to draft a cover letter. You're going to practice interview questions. We give students a chance to practice these things in a really low-stakes environment so they can feel more confident when they do the real thing."
Lori Hashashian '25 said she had found the experience of Bootcamp halfway through it to be "de-stressing." "It is stressful thinking of jobs and careers and internships," she said. "Bootcamp does a good job of making it all seem accessible."
On day one of Bootcamp, after listening to a welcome speech from CXD executive director Kristin Brennan, students broke into their preassigned small teams—each led by a trained upperclass mentor. They dove into step one: developing a personal elevator pitch. These concise introductions, just a few sentences long, describe one's interests and aspirations.
And, as students go on to learn, elevator pitches can form the basis of LinkedIn profiles, cover letters, résumés, and opening answers in a job interview. (All these skills are covered in other sessions.)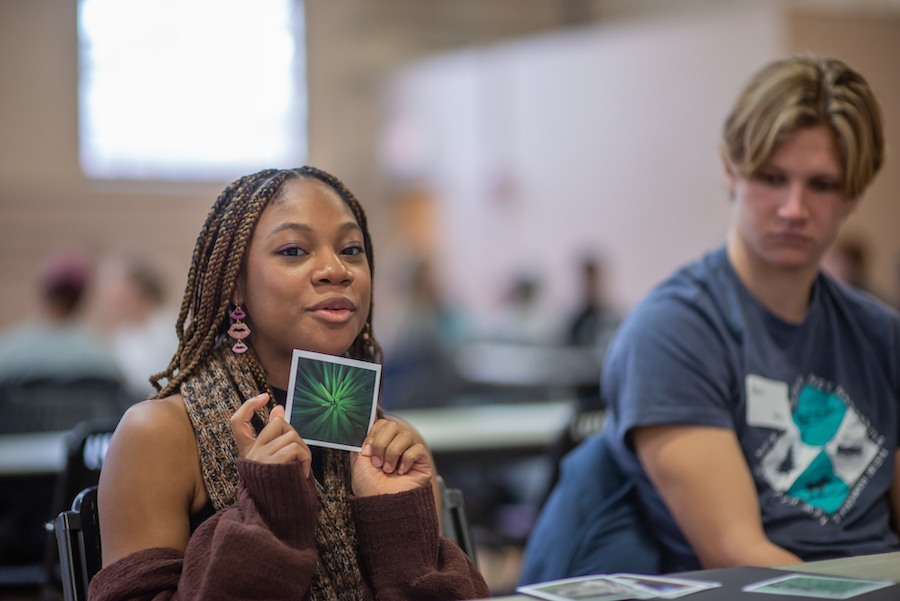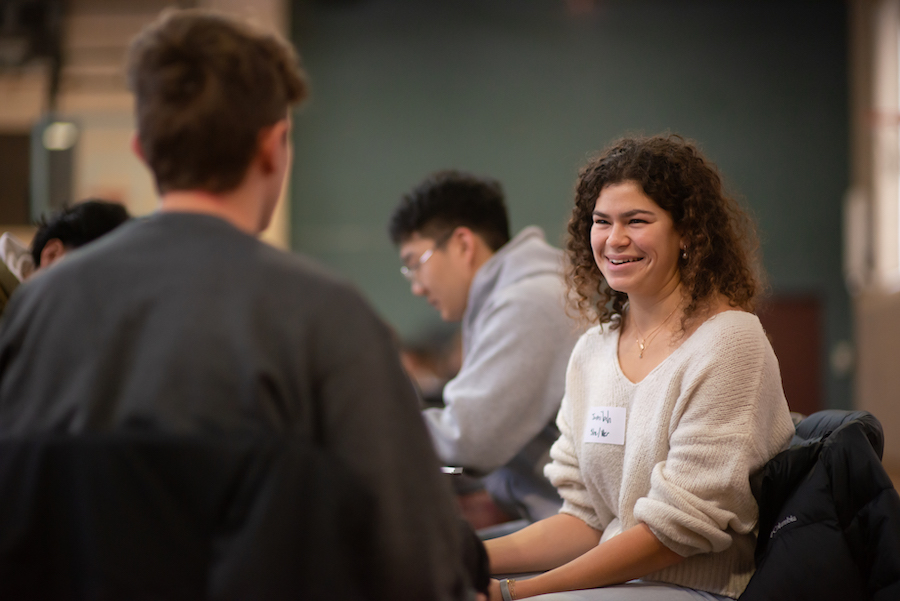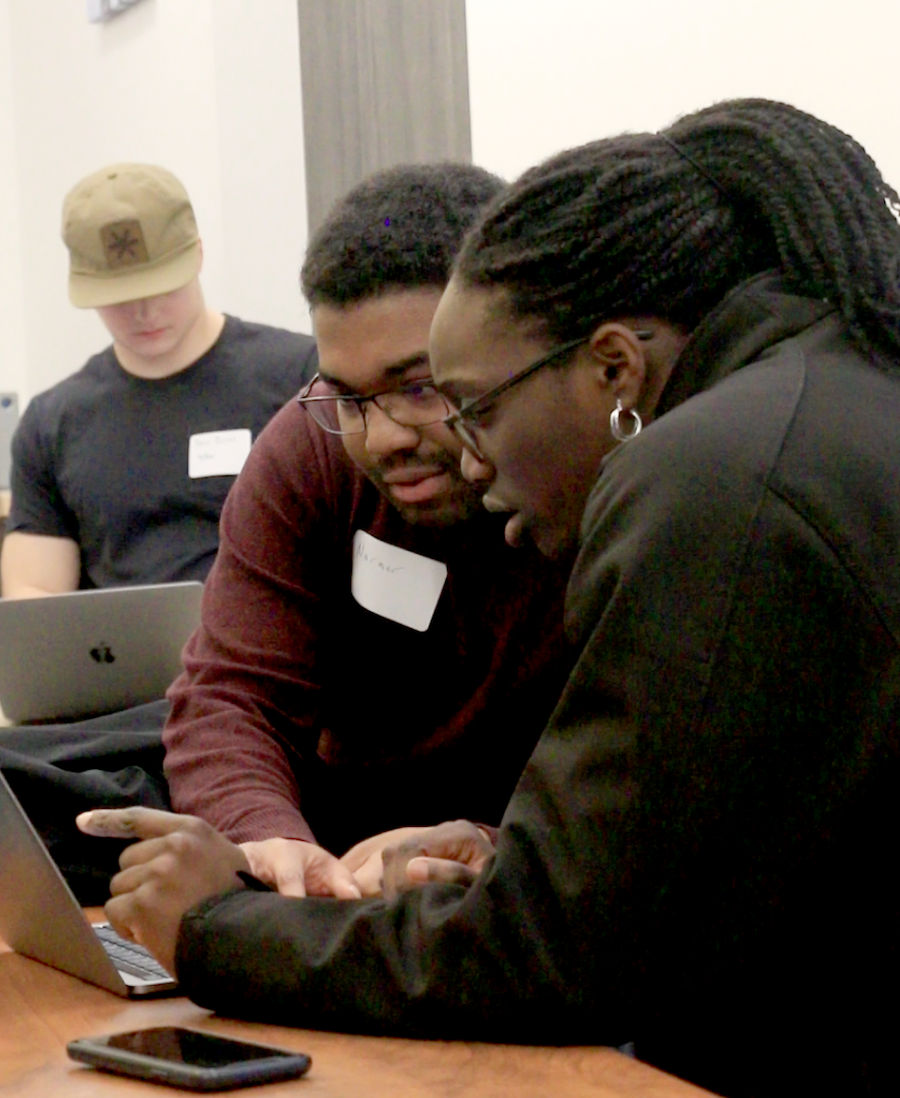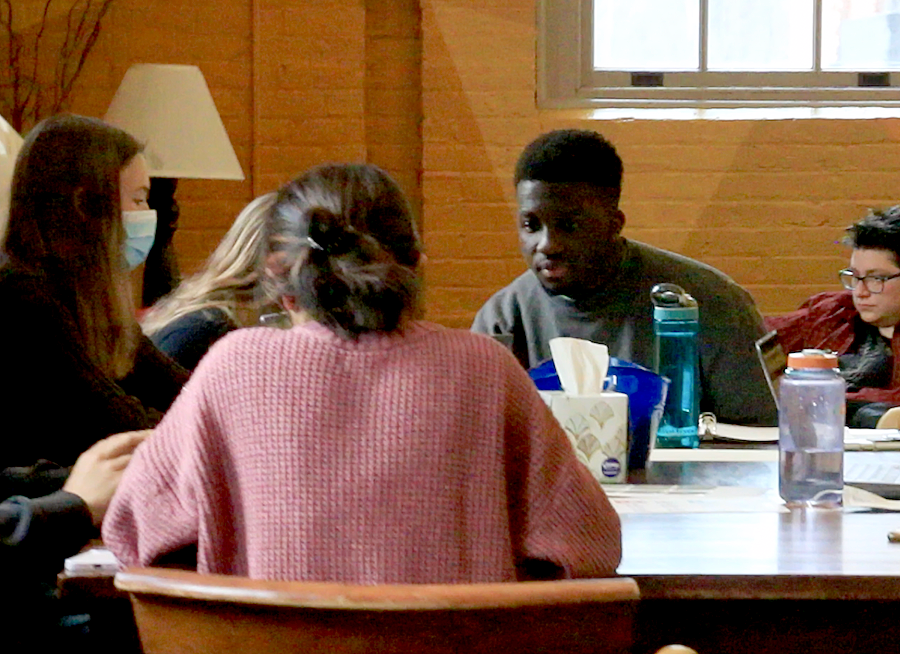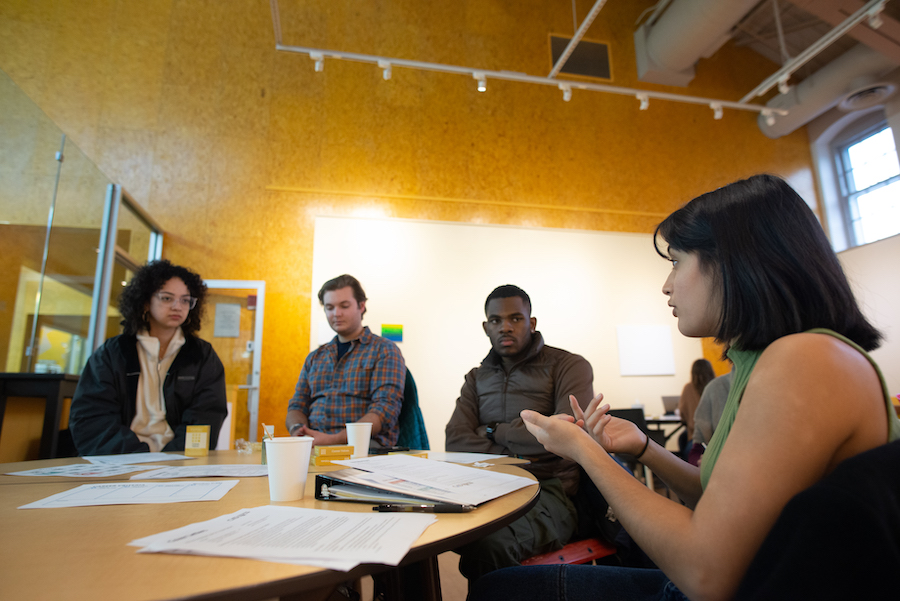 Before launching the elevator pitch workshop with her group of six sophomores, team leader Sophie Lisle '23 took a moment to urge them all to soak up all the lessons of Bootcamp. "I use all the skills I learned every time I apply for a job," she said, which is often these days as she prepares to graduate in May. "We're all in this together."
Indeed, throughout Bootcamp, team leaders and career advisors encouraged sophomores to ask for help—to seek out the CXD office and set up meetings with staff or peer mentors at any point, to go over applications or just to ask questions.
"I hope, at the core, students know there's an office and a whole body of alumni that really care a lot about them and are here to help," Walsh said. "There's a whole community here that can help. I think that's the most important thing."
The Power of the Network
The strength of the alumni network is not to be underestimated, said CXD executive director Kristin Brennan. "At this year's Bootcamp we had nearly 500 alumni offer their services, enabling students to take part in some 1,000 calls to help them hone their networking skills."

The Bowdoin alumni network is bigger than it's ever been and just keeps growing, added Brennan. "If you do a search for Bowdoin graduates on Linkedin, for example, about 18,000 names come up. There are also 8,700 members of the Bowdoin Career Advisory Network (or BCAN), on LinkedIn, which connects students with alumni, friends, and family of Bowdoin, so there was no difficulty finding willing participants for Bootcamp this year, and we're grateful for that."

The event actually kicked off a week before the official start date, when students, having completed a survey about their interests, were paired with suitable graduates. "We might have an alum who works in media but also has a background in nonprofits and a student who shares these interests. We introduce them and they do the rest," Brennan said.
Bowdoin Networking List
. This list is available only to students, who can search by industry, class year, and extracurricular interest to find connections.
Bowdoin alumni who are interested in helping students network in their field or who are willing to assist with practice interviews can add their name to the
For Shayla Pham '25, who is considering majoring in economics and environmental studies, these calls were her first introduction to the power of the alumni network. "I spoke with two alumni who were pretty far apart in age—one graduated in the 1970s and the other in 2012—which really showed me how expansive the network is."

Mia Schiff '25, a prospective biology major and computer science minor, is interested in the public health and research sectors. "I found an interesting small company where I wanted to intern and located an alumna who works there. I reached out, and she couldn't have been nicer. We had a forty-minute Zoom call and now she's giving me a referral. It's not like I knew her at all—the connection was just the Bowdoin family!"
"My alumni contact is really great," said Mira Pickus '25, talking about Philip Boulter '62. "I made a new best friend! He's had an inspirational career in health care, he's really kind, and he invited me to call him if I ever had a question."
"Bowdoin is a really spectacularly amazing place because of the alumni."
—Bethany Walsh, CXD senior associate director and advisor
"Just about every job I've had since College has been linked to a Bowdoin connection in one way or another," said Joseph Adu '07, who has spent most of his career building technology startups and is now head of engineering at SpectrumAi, a Boston-area tech firm. "Now I'm on my sixth job, and I feel like I'm paying it forward," said Adu, one of a handful of Bowdoin graduates to speak in an alumni panel at Pickard Theater on January 19th. "I want to share what I've learned."

When students are first introduced to the idea of networking, one of the things that Brennan and her colleagues at CXD have to do is reframe the concept. "When you ask a student what networking is, you get a mixed bag of responses, some positive, some neutral, and some anxiety-provoking," she said. "Sometimes it causes students to wrestle with the privilege, the guilt, of belonging to a community like Bowdoin. But, it's important to remember that people hire people and people connect with people—it's a very human endeavor. So, part of the challenge is figuring out a way for the students to network that feels authentic to them and to know they'll get to pay it forward one day, too."

This is a point echoed by Genevieve Leslie '07, associate director of development at The Nature Conservancy, who was manning a booth at the Career Carnival in Lancaster Lounge. "I've used the Bowdoin connection many times, and the thing to remember is that while it doesn't secure you a job, it could be the one thing that makes someone take a moment from their busy schedule to pick up the phone or open an email."
---
Career Wisdom from Experts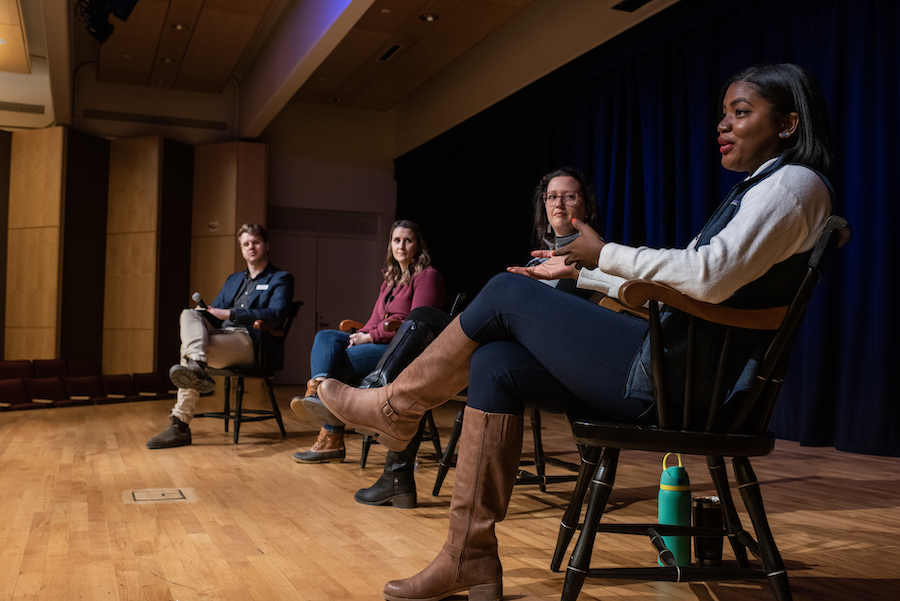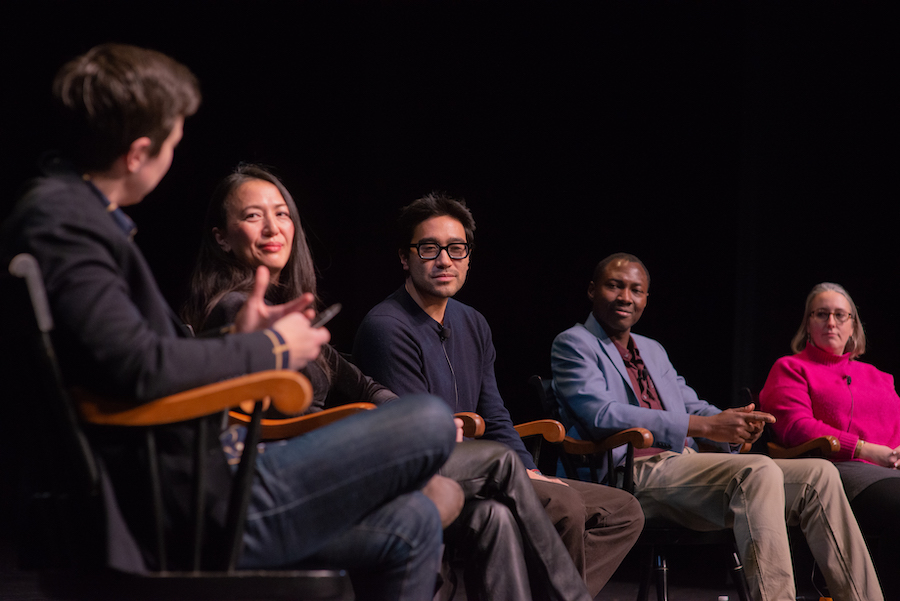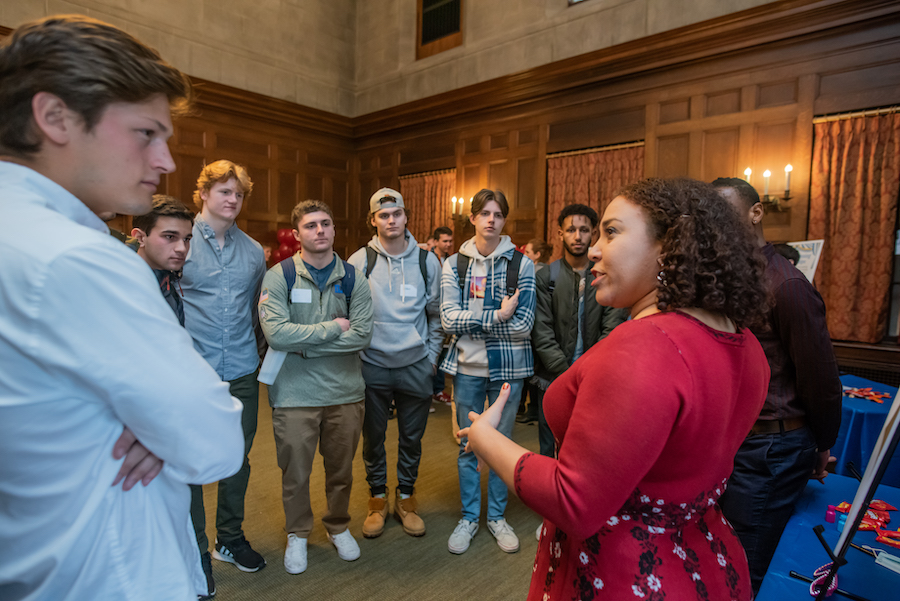 Making Career Choices
A liberal arts education is meant to prepare you to face the intellectual challenge of pretty much any career, but how do you go about deciding which one is for you? How do you balance job satisfaction—and heeding your moral compass—with the need to earn a good wage and provide for a family as you get older? If you have a career in mind, how do you go about getting relevant experience?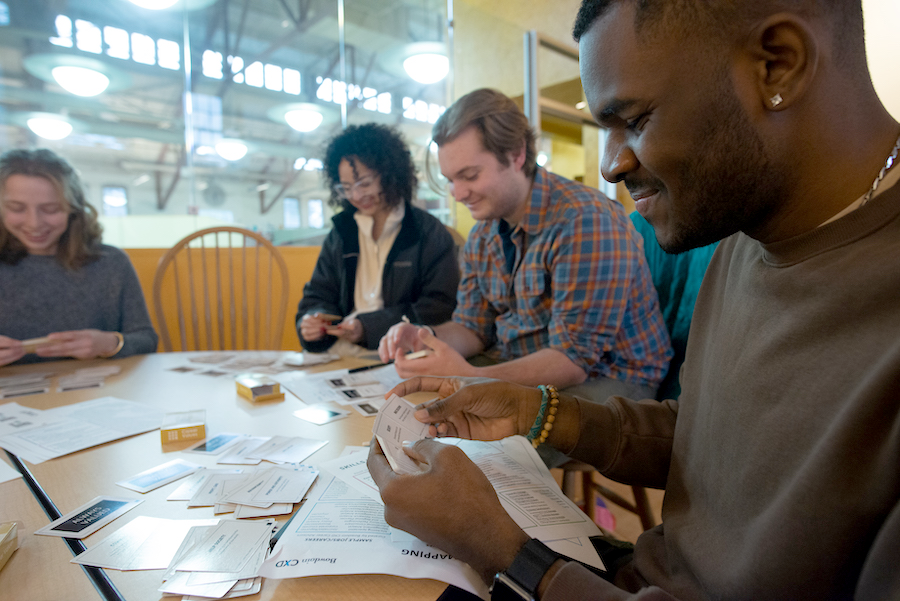 "There's this giant menu of things you can pursue, and you need to make good choices for yourself," Walsh said. "A lot of students come with sort of a limited idea of what's out there. And for a lot of our students in this day and age, they're going to be landing jobs that didn't exist when they started college!"
To help with intentional decision-making, CXD weaves into Bootcamp many opportunities for sophomores to begin tapping into the many opportunities open to them—from funded internships to certification courses to jobs.
Several Bootcamp sessions are also designed to encourage students to reflect on their personal interests and values, and then to make connections between these and their aspirations and possible careers. "Career awareness starts with really knowing yourself," Walsh said. "We spend a lot of time helping students identify what skills they already have or skills they want to develop. And then we explore what that tells them about the things they want to do after Bowdoin." 
Brennan said taking the first steps toward finding a career can involve a lot of soul-searching for students. "Oftentimes they've chosen Bowdoin because the commitment to the common good resonates for them and they want to change the world for the better. But, at the same time they're wrestling with how they might be compensated in different careers, and how to sustain themselves and their families, now or later." 
One way the Bootcamp tries to help, she explains, is by offering a session on personal finance, "because how much you're going to make—and how much it costs to support yourself, and the basic principles of investing—don't need to be a mystery."
Choosing a summer internship or choosing that first job out of college—these feel like momentous decisions, and students put a lot of pressure on themselves to get them right, Walsh said. "So part of what we try to do is give students the competence to make those decisions with more self-knowledge. And we remind them that they have a long career trajectory. So getting that one particular job is not the most important thing. It's really about you figuring out what kind of life do you want to live?"
Outcomes
Whether they are currently applying to full-time jobs or growing in their current roles, Bowdoin students past and present frequently mention that Sophomore Bootcamp helped them take their next step.
"I really enjoyed [Bootcamp] because I started thinking about where I wanted to work," said Devin Torres '21, who attended the career pilot program in 2019 before serving as a program leader the next two years. "I never had someone to help guide me to think about that more critically, so it was really fun, and also very helpful."
"I think Sophomore Bootcamp gave me both the skills and the push to start interacting with the job market," said Annabel Winterberg '21, who also attended the pilot program and currently works as a development assistant for the Harvard University Faculty of Arts and Sciences. "That's why I started applying to internships, which then helped me get my first job. All of these experiences ultimately helped me end up where I am now."
Although Sophomore Bootcamp is open to the entire sophomore class, alumni recall that the program felt personal and individualized.

"Anyone can help you with your résumé, cover letter, and internship search, but I feel like the point of Sophomore Bootcamp was to do much more than that," Torres said. "It was the ability to think about yourself holistically."

Students like Tianyi Xu '23 said the opportunity to have informational interviews with alumni in his prospective industry was especially valuable.

"I was surprised by how structured everything was, especially with how the careers of the people that I got connected with were so close to my personal interests," said Xu. "Down the line, as a senior, I realize that these are really good people to have in your network."

Several upperclass students agreed that interacting with the alumni network was one of the most powerful aspects of the program.

"The alumni I met gave insightful feedback and genuinely cared about helping me with my career-seeking process," said Karis Treadwell '23.

"[The alumni] were all really warm. All of them, without exception, told me, 'Should you need anything in the future, here's my WhatsApp and LinkedIn,'" Xu added. "Those kinds of things really make it feel like you can depend on them and that you're not imposing."

Winterberg believed that she witnessed the payoff of the College's tight-knit alumni network when she secured her first postgraduate position.

"My first job right out of college, I ended up working at a small museum in Concord, Massachusetts," Winterberg said. "The director of that museum was amazing to work with, and he happened to be a Bowdoin alum. [The alumni network] is how I found it in the first place."

For Torres, both attending Sophomore Bootcamp and working for it later revealed his professional passions and helped lead him to his current position at the Knowledge Is Power Program (KIPP) Foundation.

"I'm now actually a college advisor, and I work with a lot of sophomore students at various colleges in upstate New York," said Torres. "Sophomore Bootcamp helped me figure out what I was interested in: helping and talking with people. Having the opportunity to discover that was really helpful in making the decision to become a college advisor."