Published October 24, 2019 by Rebecca Goldfine
Drop and Give Me 200...Polished Resumes!
Career Exploration and Development (CXD) is inviting two hundred students to its five-day Sophomore Bootcamp in January. This is 180 more participants than last year, when
CXD first offered its new course
on career readiness and preparation.
During the last week of winter break (January 13-17, 2020), Sophomore Bootcamp will take place on campus in Thorne Dining Hall from 9:00 a.m. to 4:00 p.m. daily. The timing means that participants will have the chance, before the hectic second semester gets underway, to explore career paths, write resumes, practice interviewing and networking, and learn specific industry skills like coding and financial modeling.
CXD Associate Director of Skill Development and Programming Bethany Walsh, who is running Bootcamp, wanted to invite as many students as she and her team—and campus housing—could accommodate. (Participants will have permission to move back into their dorm rooms early.) "It'll create big-room energy!" she said, and make for a memorable experience that has the potential to draw members of the class closer together.
Plus, Walsh continued, "Every student needs these skills, and the earlier you get them, the more you will use them, at Bowdoin and beyond." 
The CXD team decided, in part, to launch Bootcamp for sophomores after hearing from students that their second year of college is the time when many begin to more seriously seek out meaningful and aspirational summer internships, jobs, or research opportunities.
"And that can be stressful," said Kristin Brennan, executive director of Career Exploration and Development.
The five-day workshop will cover tangible skills, like writing a resume, interviewing, and networking. It will also dedicate a day for students to examine their values, interests, and abilities—and how these connect to different careers. 
"Our intent is for students to feel more prepared, but also more free. We want them to know there are many choices and options," Brennan said. When students see that their passions and talents can translate to a number of different vocations, they gain both clarity and a degree of calmness, she added.
Sophomore Bootcamp, January 13-17, 2020
Monday: Exploring yourself and career options
Tuesday: Reviewing resumes, building an online professional brand, searching for internships, writing cover letters
Wednesday: Networking, using LinkedIn, practicing elevator pitches
Wednesday evening: Alumni Connections and networking event in Thorne
Thursday and Friday Industry Skill Workshops (students choose one): Data Bootcamp (Excel), Learn to Code (Python), Negotiation, Global Fluency, Public Speaking and Presentations, Business Skills 101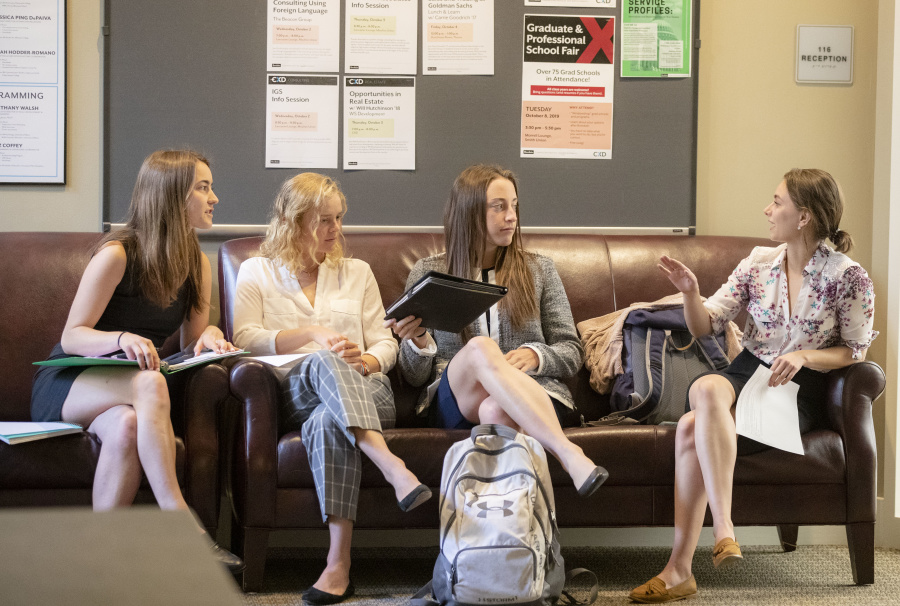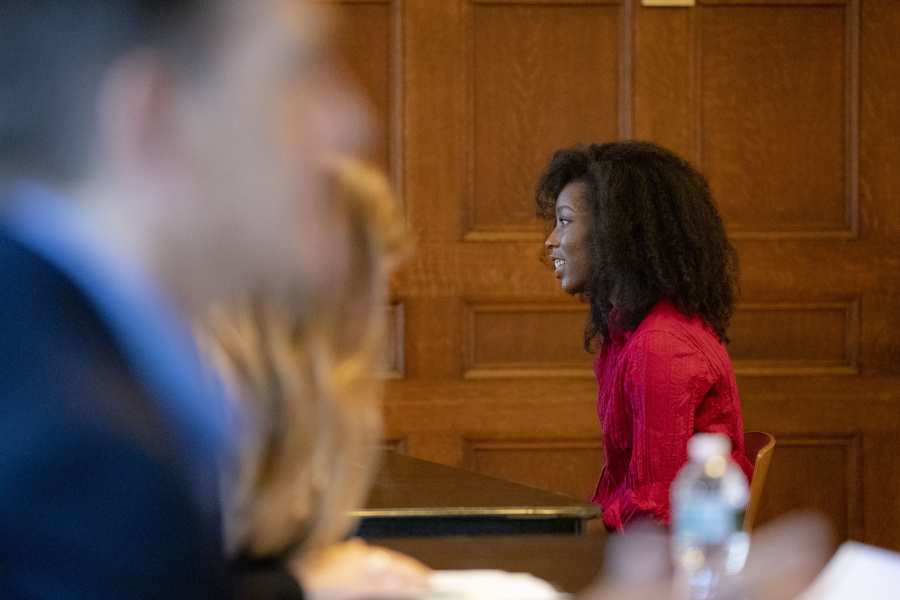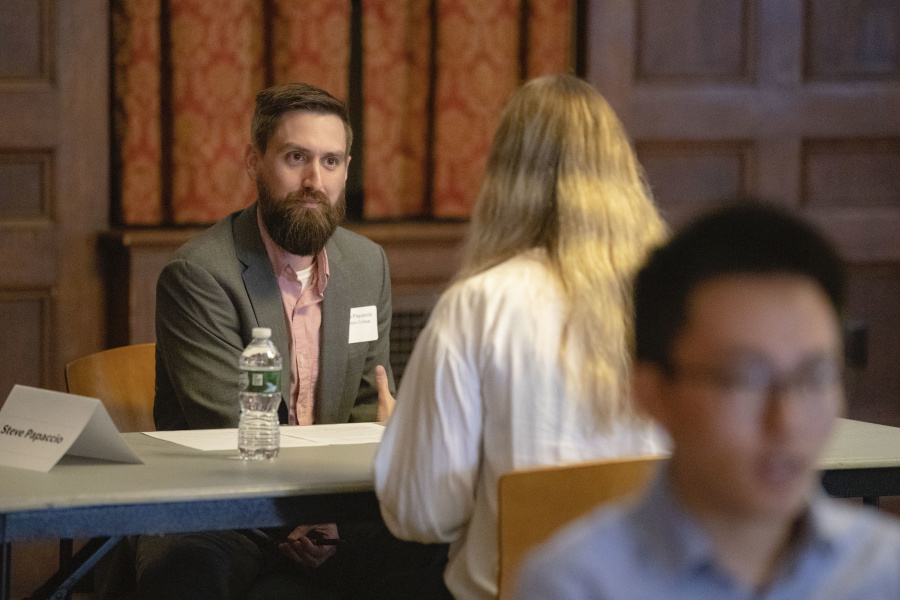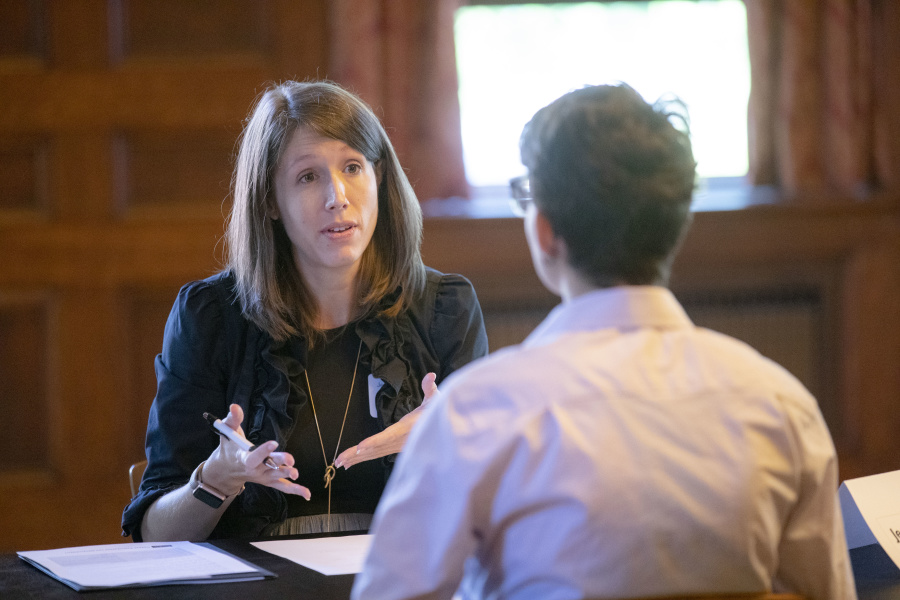 One of the day's challenges will have students discard their Plan A as if it didn't exist anymore, and come up with Plans B and C. Students will also consider what they would do if money or others' opinions were less important than other considerations. "And so we introduce them to the idea that there might be three paths or possibly more paths," Brennan said.
In addition, CXD is hiring thirty juniors and seniors to help facilitate the workshop. The upperclass students will sit with sophomores during breakout sessions and direct small-group activities. 
At the end of Bootcamp, all the participants will have a resume in hand ("not just a concept of a resume!" Brennan said), a LinkedIn profile, sample cover letters, a specific industry know-how, and networking experience. CXD and Alumni Relations are inviting as many as 100 local alumni to attend a reception on campus Wednesday evening, following the first three days of the program's core curriculum.
The event will not only give alumni a chance to reconnect with their friends and classmates, it will also offer them a moment to mentor students. "The Connections event will be a pivotal learning experience for sophomores who are figuring out how a Bowdoin network works," Brennan said. "We're hopeful that that will be really fun, and a big draw, for alumni to come back to campus."