Published November 15, 2022 by Bowdoin Magazine
Open to Possibilities
Denise Shannon has worked at Bowdoin in four different areas: human resources, career planning, alumni career programs, and the dean for student affairs office. Outside of work, her pursuits are just as varied. She's a violinist and board member for the Midcoast Symphony Orchestra, an actor, and a voice actor.
Music has always been part of my life. I started piano lessons at eight, and violin lessons when I was twelve. I have been playing with the Midcoast Symphony Orchestra for twenty years, and I feel fortunate to play with a group that continually challenges itself with different types of music. In a "small world" coincidence, my first boss at Bowdoin is also a violinist, and we played together in the symphony for a few years.
I'm currently in my fifth job at the College—supporting the dean for student affairs—which says a lot about opportunity at Bowdoin. I value the many friendships I've made here and the community. And I love the variety of events available on campus, having access to a great gym, and being able to eat at wonderful dining facilities.
I grew up in Overland Park, Kansas, where most of my family still lives. Being so far from home, it's very important to me to keep in touch with family and friends. And while I am pretty busy, I always try to stay open to new possibilities. Doing so led me to take a chance on voice acting. For the past four years, I've been playing the character of Rhonda Roupp on the Restless Shores podcast. We've recorded two hundred episodes so far for the show, which is about intrigue surrounding the billion-dollar Roupp Pharmaceuticals located in Gamote Point. That led to doing radio interviews before each concert with the orchestra—and narrating a piece with the orchestra this winter.
I love the challenge of voice acting and playing the violin because there is always room to grow. And when I'm not thinking up my next personal project, I love taking advantage of the gifts of nature that Maine provides, such as hiking, exploring nature preserves, and relaxing by the ocean.


---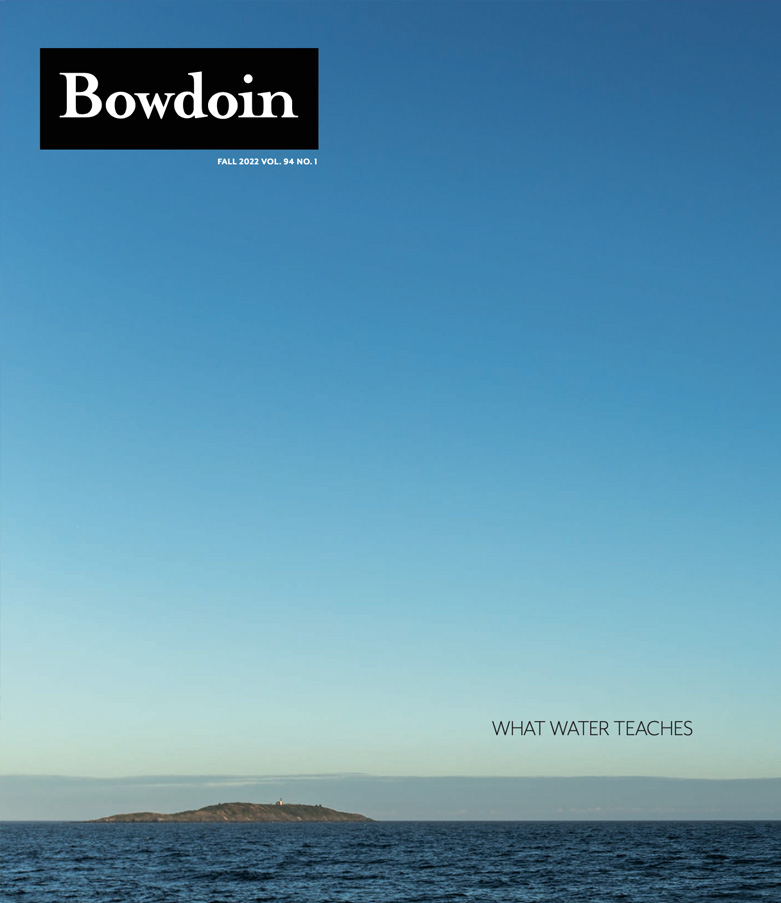 This story first appeared in the Fall 2022 issue of Bowdoin Magazine. Manage your subscription and see other stories from the magazine on the Bowdoin Magazine website.