Published November 15, 2022 by Bowdoin Magazine
A Different Lens
Drew Webb '68 translated a childhood love of photography into teaching others how to use the artform for scientific purposes.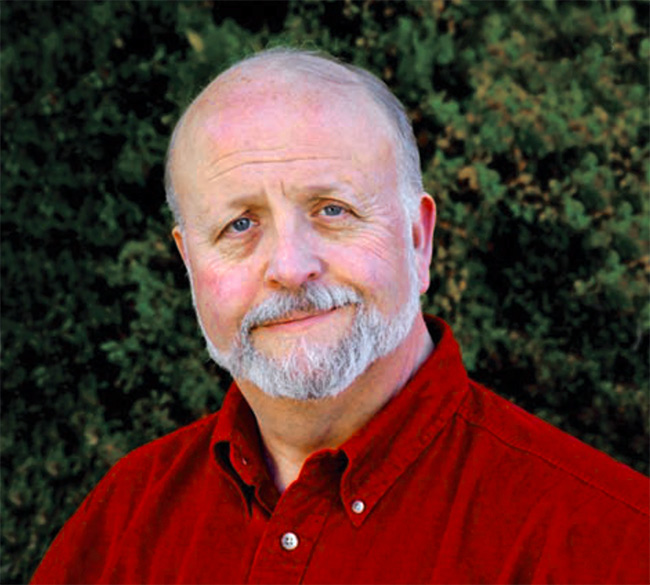 What draws you to the work you do? What's exciting about it?

I have always enjoyed photography, as many of my classmates at Bowdoin may remember and you can see in the 1968 yearbook. Making a career of it seemed like a good way to spend my life. I spent many years working my way up through Polaroid, the company that founded the instant photography business. I was part of a worldwide group that developed products that complemented technologies used in the medical field, including ultrasounds and MRIs. I also founded the law enforcement products group, where I worked with an FBI special agent, Tom Diskin. Together we taught crime scene and evidence photography across all the New England states and their police academies.
It was fun, and I felt that I was contributing to making the world a better place to live in by helping apprehend criminal suspects, and thereby helping speak for their victims. I still do. Properly done, photography contributes to the just administration of our laws by providing incontrovertible evidence of an incident; we see that carried forward today in the use of police body cams and dash cams. 
How did you get interested in photography?

I have been fascinated by photography and image making ever since I saw my one of my father's photos being developed in my grandfather's darkroom. Photography had always been a hobby for my family, and a part of my grandfather's medical practice in rural NJ.
I received a camera for my eleventh birthday and began taking, developing, and printing my own images.
As that evolved into a life in photography, the law enforcement field drew me in because of the practical application of photographic technology, and the real opportunity to do something that could make the world a safer and better place for all of us. Good evidence documentation and processing without bias leads to better and more just legal outcomes for all involved.
How has your career evolved through the years and through many changes in technology?

A large part of my early career was involved in using photographic technology in service of science, medicine, industry, and other non-amateur fields. For about fourteen years, I led part of a worldwide group in Polaroid that worked to jointly develop products that complemented new technologies with other companies. We partnered to develop imaging technologies with them, in service of ultrasound, CT, PET, MRI, identification imaging, and other medical and scientific technologies. Many of those products or their derivatives served the law enforcement documentation and professional photography markets as well.
When digital photography began to take over the photographic field in the 1990s, I was an early advocate. It has the same immediate feedback as Polaroid instant photography, but with more detail and control. It is also much easier to defend than conventional chemical images regarding crime scene and evidence photography because, contrary to popular belief, any alteration is easily detected. It is also easier to enhance than chemical imaging technologies so that the image shows more useful information. A fair amount of what I teach uses forensic light sources that emit narrow bands of wavelengths whose interaction with evidence or crime scene processing techniques and materials is easier to see with digital photography, also easier to teach and to experiment with to explore attributes of evidence and suspected evidence.
Do you find that shows like Law and Order increase people's interest in your field or have changed it in any way?

Yes, they are free advertising for law enforcement and forensic careers and technologies, and they stimulate many folks to consider careers in those areas—both in using the technologies in the field, and creating them for others to use.
What inspires you?

The idea that even one person can make a difference for many others. I am excited when I see people I have taught solve tough cases, or I help someone solve their particular case, or someone calls me to tell me that what they learned in class is useful at work, and (sometimes even more so) fun for them and their families. It inspires me to keep doing this as long as I can.
It's great to see the light come on in someone's mind when they finally "get it." I use the analogy of learning to ride a bike in class a lot—when you are learning, you fall off a lot at first, until all of a sudden you don't, and that's when you have learned to ride the bike. Forensic photography takes some work, understanding, and practice to be done correctly and for you to have the control to help the camera capture the image you want—not just what the camera automatically does itself.
Like so many other things in life, it takes work to fulfill your imagination, goals, and dreams. And when you do—and can make it work for you—it is a glorious feeling.
Is there something about the work you do that others would find surprising?

Much of what I do now involves math, chemistry, and general science. I was lousy at those subjects at Bowdoin, but now they are part of what I do. Somehow, real-world application made them understandable.
After I left Polaroid, I learned many of the complementary skills that support the work during a fifteen-year business partnership with a former FBI special agent and well-known fingerprint and forensic expert, Charlie Walsh. Together, we trained law enforcement in forensics, did a lot of private casework for companies and individuals, ran training programs and security programs for federal agencies often partnering with technology companies on them, and generally tried to do good as we worked.
Is there something about YOU that others might find surprising?

Not really. I'm a pretty open book. I'm still the enthusiastic and curious eighteen to twenty year old I was in college, but now ensconced in a seventy-four-year-old body. I still have my passion for photography, classical music, and for art of all kinds—and of course for a little Jack Daniels from time to time in front of the woodstove.
What do you enjoy doing in your spare time?

I have become an old car guy. I drive a 1979 Mercedes Benz coupe on weekends in the summer and am the national vice president of the Mercedes-Benz Club of America (www.mbca.org). My work vehicles are pretty pedestrian, though—a Honda and a Toyota. And I still make a lot of images for myself for both my personal art and for the car club and its members.
Favorite Bowdoin memory? Or best thing you learned at Bowdoin? 

Favorite Bowdoin memory? Probably the antics of the Sigma Nu house parties, and tossing old furniture and a broken, non-functional piano off the third floor balcony one night to make a bonfire. But also some of the friends I made there, a number of whom are still friends. I need to get better at staying in contact with them, but somehow even though life gets in the way, we can still connect.
Best thing I learned? Nothing you learn is ever a waste. But here's the takeaway: You can do whatever you want to do in life and have fun doing it, even in unconventional ways, if you focus on your goals and work hard to achieve them. There is space here for all of us.


---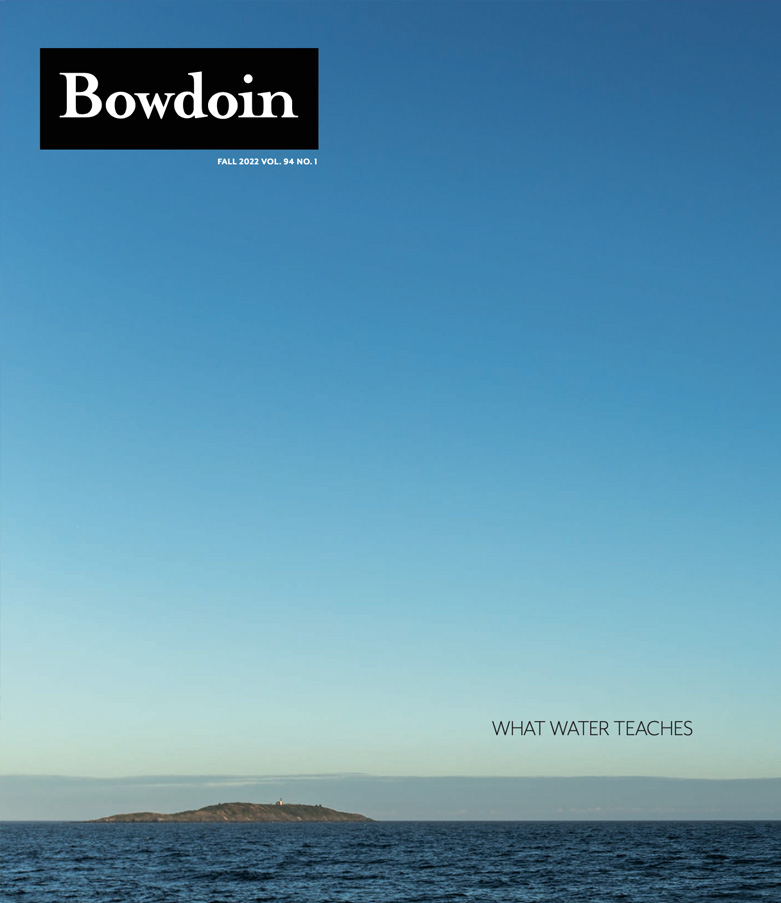 This story first appeared in the Fall '22 issue of Bowdoin Magazine. Manage your subscription and see other stories from the magazine on the Bowdoin Magazine website.