Published July 20, 2022 by Bowdoin Magazine
Well Understood
A quartet of musicians accompanied a soprano as she sang the poetry of first-year Bowdoin student Weatherspoon '25 at a CityMusic Cleveland evening of classical music and contemporary poetry in April.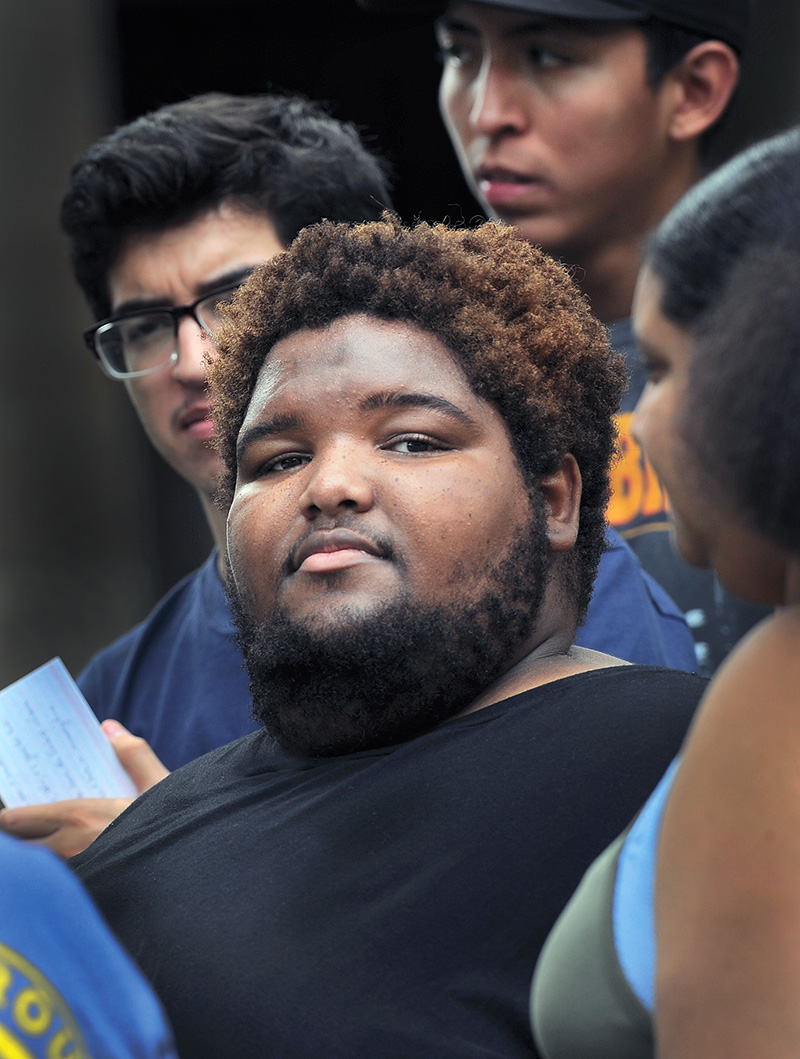 Weatherspoon, who goes by just their last name, joined Bowdoin last summer as a member of THRIVE. The Cleveland native, already a published author before arriving at Bowdoin, has been writing since age twelve. Hearing their words transformed into a libretto, however, was a first. "I've never before in my life felt so understood by someone's interpretation of my work," Weatherspoon said after joining the musicians on stage for one of their two live performances in Ohio.
CityMusic violinist Miho Hashizume organized the performance "to showcase," as CityMusic President Ronald Stauss explained, "Weatherspoon's raw and powerful words that evoke the stress and trauma experienced by many families in Cleveland." Composers Jessica Meyer and Jasmine Barnes wrote music for several poems in Weatherspoon's poetry collection, To, Too Many Children: A Collection of Moments, published in 2020 when Weatherspoon was seventeen.
"I was immediately struck by how visceral the words are and how powerful the imagery is that comes through quite clearly," Meyer said in a preperformance talk. "We can't understand how a seventeen-year-old wrote it."
To watch a recording of the performance, visit bowdo.in/weatherspoon.
---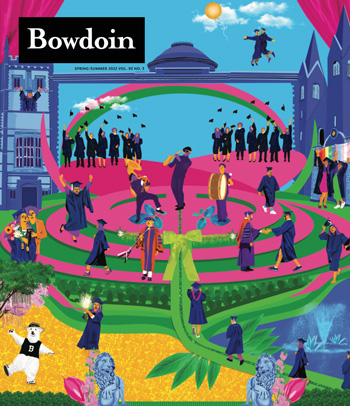 This story first appeared in the Spring/Summer '22 issue of Bowdoin Magazine. Manage your subscription and see other stories from the magazine on the Bowdoin Magazine website.