Published July 20, 2022 by Ned Horton '82, P'24 and Julie Bertola Cook '82 for Bowdoin Magazine
Dine: Mae's Café Blueberry Cake
"This recipe has been a staple at Mae's for many years and originates from when we were Kristina's Bakery and Cafe in the '70s and '80s," says Julie Bertola Cook '82, manager of Mae's Café in Bath, Maine.
"It's moist and delicious, and our Maine blueberries make it all the more special."
Ingredients:
3 cups flour
2 1⁄2 cups sugar, divided
3 teaspoons baking powder
1 teaspoon salt
2 eggs
1 cup milk
1⁄3 cup neutral oil
1⁄2 teaspoon vanilla extract
2 cups Maine blueberries, rinsed and picked of any stems or leaves
3⁄4 teaspoon ground nutmeg
Directions:
Preheat the oven to 350 degrees.
Grease and flour a nine-by-thirteen-inch pan.
Sift the dry ingredients, using just two cups of the sugar, together into a large bowl, or add them to the bowl and whisk to combine.
Add the eggs, milk, oil, and vanilla and beat for about two minutes, either by hand or with an electric mixer. Carefully fold in the blueberries by hand.
Spread the batter evenly into the pan.
Mix the remaining 1⁄2 cup sugar with the nutmeg in a small bowl and sprinkle the mixture evenly on top of the batter.
Bake for about 50 minutes, until a toothpick inserted in the center of the cake comes out clean.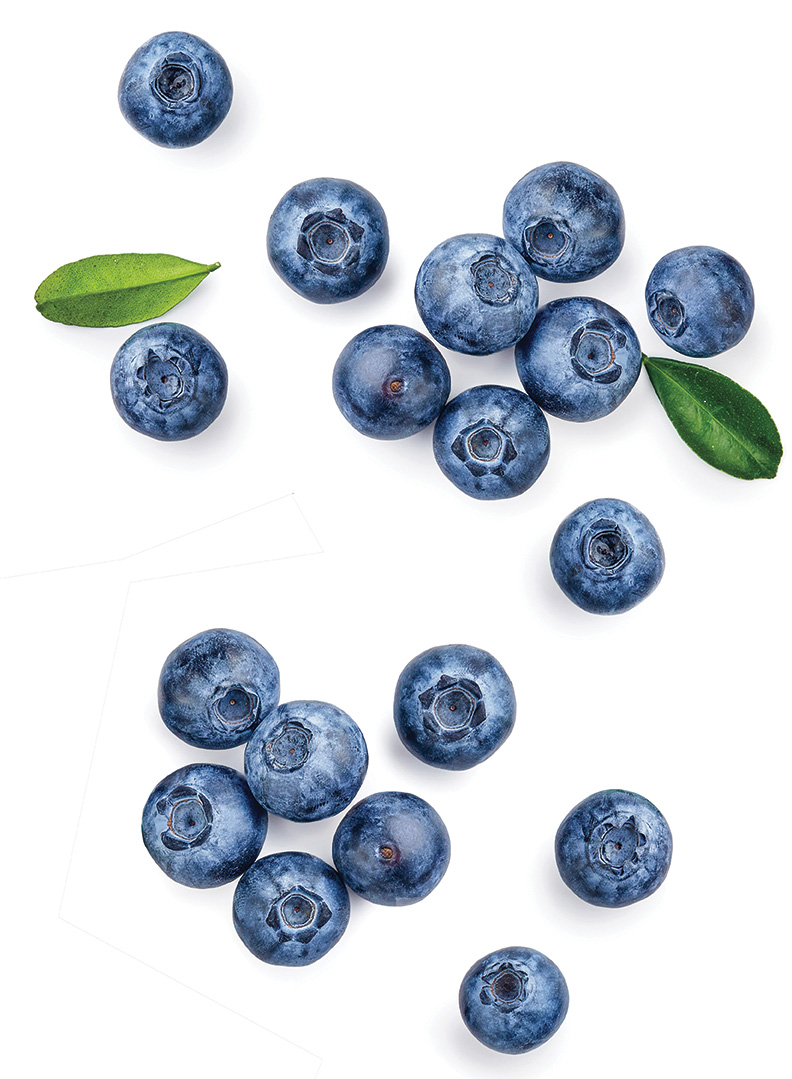 Did you know?
July is national blueberry month. Maine is the world's largest producer of wild blueberries, also called the low-bush blueberry, which is native to the area and thrives in the acidic soil. Smaller than their high-bush cousins, low-bush blueberries tend to be juicier, more flavorful, and contain more than twice the antioxidants. Wild blueberries are truly wild. They're not a cultivated crop but grow naturally. They're difficult to plant and to transplant because they grow slowly, and more than two-thirds of the plant is underground.
A single plant can be the size of a football field. Cultivated high-bush blueberries, faster growing and relatively easy to transplant, are now grown all over the world, despite having a blander taste
and lower nutritional value.
---
Ned Horton '82, P'24 and Julie Bertola Cook '82 met on campus in the fall of 1978 and have remained close friends ever since.
Ned, a real estate entrepreneur, has deep Maine roots, including his parents, Pete '53 and Bette, who recently retired to Brunswick.
Julie, a former advertising and retail executive and TV producer, is an avid baker, cook, and organic gardener. Last summer, she mentioned to Ned that her dream was to move back to the Brunswick area and run a bakery.
In October, Ned called Julie to ask how quickly she could move to Bath to take over as the general manager of Mae's Café, which he'd recently purchased. Ned and Julie remember feeling like they were back home in their moms' cozy kitchens when they visited Mae's while in college. They hope that the current Bowdoin community will feel the same when they visit now.


---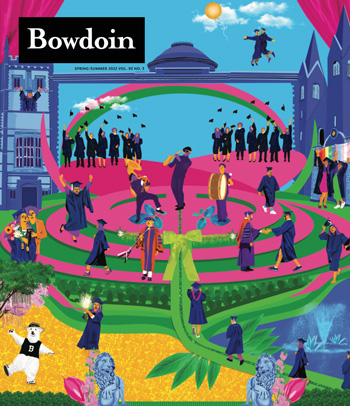 This recipe first appeared in the Spring/Summer '22 issue of Bowdoin Magazine. Manage your subscription and see other stories from the magazine on the Bowdoin Magazine website.