Published November 19, 2021 by Bowdoin Magazine
Movement By Design
Travis Dagenais '08, once a Bowdoin Magazine student intern, and recently assistant director of communications at the Harvard University Graduate School of Design, will soon swap coasts for a new role as a communications director at UCLA Architecture and Urban Design.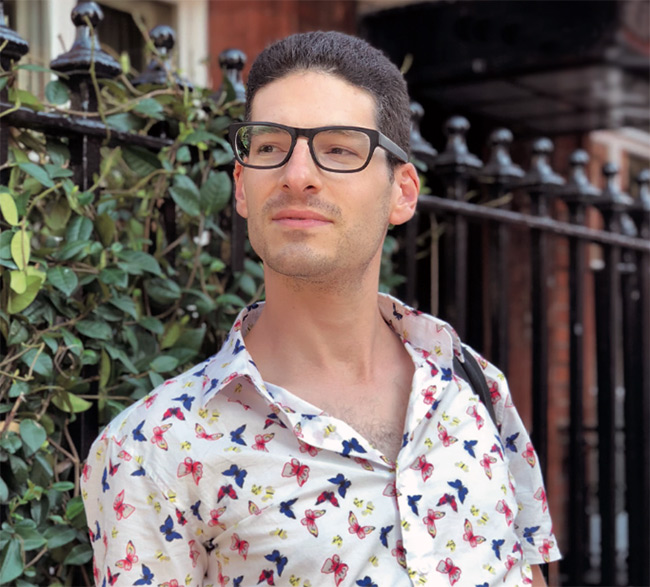 Can you explain a little about your role as assistant director of communications at the Harvard University Graduate School of Design?
The theme that binds my work is ensuring the dialogue and successes that course throughout our school make their way to interested audiences, both within and beyond campus. Part of this involves getting our student and faculty work broadcast through the press, on social media, and through other public platforms, and another part is the programming we create internally: We publish books and magazines, we stage exhibitions and events, we produce videos and podcasts. A lot of my role centers around getting as many audiences as possible to engage with these creative outputs. Ultimately, it all distills down to storytelling, and using various communications mechanisms and platforms to tell and illustrate those stories.
Designers tackle a surprising array of questions and problems, many of which influence our daily and collective lives; at Harvard GSD, we have architects designing healthier, more sustainable types of buildings, landscape architects working to mitigate both the causes and the effects of climate change, urban designers who want to make cities more livable and more equitable—with plenty of overlap therein, as well as so many other directions and aspirations. I seek out, study, and listen to the conversations and developments that envelop this design work, and then strategize how to share these insights and ideas with different audiences and other design institutions.
How did you get interested in communications?
I'd always wanted to be a Writer, with a capital W. I worked in magazine and book publishing for a few years after Bowdoin, including some cherished work at this very publication (ed.: Bowdoin Magazine)! I spent a few years working at the nexus of editorial writing and communications—specifically, as a book publicist at the wonderful Beacon Press in Boston—and that role helped me conceptualize communications and public affairs as an extended exercise in writing, with focus on using writing to persuade people and generate impact. I appreciate that communications, as a practice, can act as a window on so many fascinating different fields, ideas, communities, and individuals. I'm generally a curious person, and I relish getting to engage with a variety of subject matters and ideas, all while engaging the sort of writing, editing, and musing that I have always found so satisfying.
You were a history major at Bowdoin—does that area of study have a bearing on your work now?
My history studies at Bowdoin trained me in careful, critical thought, but also in the broader project of social and cultural narrative. I did not love studying history in high school—lots of quizzes about dates and names and factoids—but I gravitated toward it at Bowdoin for the opportunity to read and digest stories about how our world came to be, as well as to analyze and debate those stories and strike toward fresh conclusions. As with many communications roles—and really, many sorts of work—my job is a project of distilling ideas, sometimes ones that are quite alien to me, and strategizing new directions or applications for them. I credit Bowdoin's fantastic history department for preparing me well for these responsibilities, and for instilling in me that all of what we see and engage with in the world is, in some way, a story.
What is the most satisfying aspect of your job?
I am intellectually surprised and humbled each day at work. I had no training in architecture or design before taking this role—which I made clear within five minutes of my first job interview, akin to admitting being less-than-proficient in Excel. My time at Harvard GSD has been an education within an education; I have had the chance to sharpen my professional abilities and direction, but also to immerse myself in and learn about the design disciplines and all of their fascinating, sometimes unexpected applications. I'll be forever grateful for the opportunity to get schooled—often literally—in topics with which I may not have engaged otherwise.
What pursuits do you enjoy in your spare time?
I went to the gym once in my entire Bowdoin career, and it was freshman fall; spaces and activities involving fitness and sport had always terrorized me with a sense of non-belonging. I wandered into a yoga studio in Jamaica Plain when I was twenty-four, and from there started finding new ways of moving and understanding my physical self. I'm evermore intrigued around physical movement and its connection with emotional and mental health, and I try to invest as much of my spare time in movement and exercise—not to attain a certain physical shape or win a marathon, necessarily, but to feel good. I've traced different avenues toward that connection of mental and physical health, have discovered joy in activities that I once dreaded or thought "weren't for me," and have learned a lot about myself and how I think on and off the yoga mat or the treadmill or what have you.
Is there anything else you'd like to share?
Thirteen years after graduation, Bowdoin still feels like home. Stepping on campus evokes the same feeling I had in April 2004, driving down College Road for my prospective student tour. I had a sense, before even stepping out of the car, that Bowdoin was where I wanted to be. It's truly a special place.
---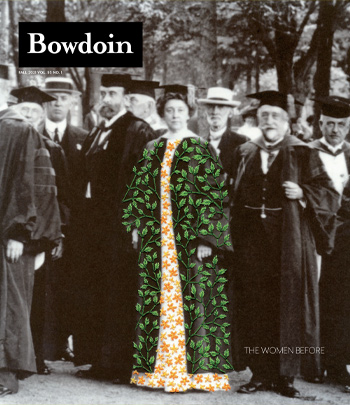 This story first appeared in the Fall 2021 issue of Bowdoin Magazine. Manage your subscription and see other stories from the magazine on the Bowdoin Magazine website.