Published August 25, 2021 by Rebecca Goldfine
Like Being a First-Year Student All Over Again
After an introduction to college that consisted of two unusual semesters—and a lot of time online—the sophomore class is anticipating a very different experience this year.
The Class of 2024 is coming back to Brunswick this fall to a changed school. They are returning to roommates, to in-person classes, to lunches with professors, to labs, and to strolls through the art museum. They're going to hold club meetings where all the members are in one room. They'll set up late-night group study sessions. They'll take trips out of town to Portland, to the beach, to the mountains.
We caught up with a few of the sophomores who are on campus early, mostly for Residential Life or orientation programs, to see what they're most looking forward to as Bowdoin begins to resume a sense of normalcy.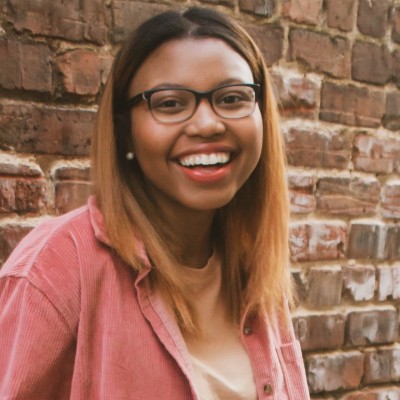 Sydney Starks '24: I'm most looking forward to having a roommate. I'm from a big family, so my home life was always chaotic and I was always with other people. And the last fall semester was isolating. Now I'm rooming with one of my besties! In Reed House. And I'm also excited to be in a College House.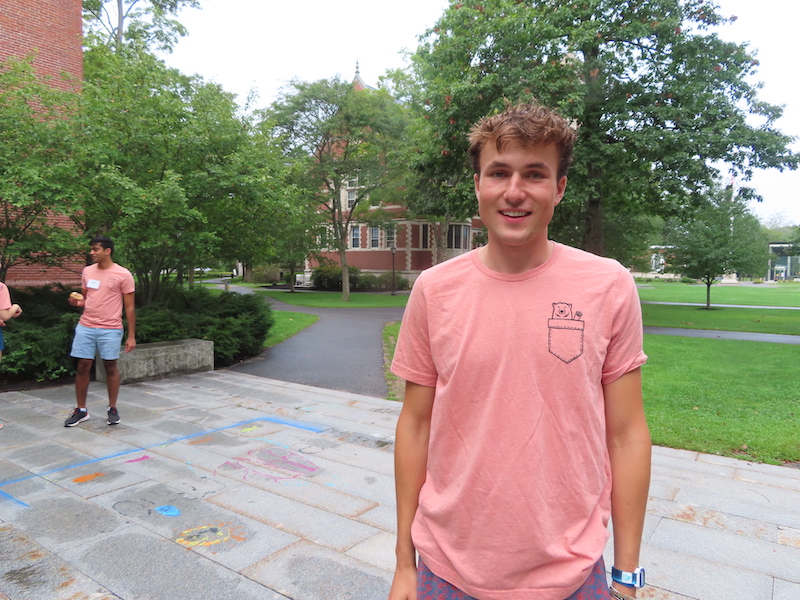 Will Jorgensen '24: A normal college experience. There are a lot of things I took for granted about college that I didn't get to experience at all last year, like going to the dining hall.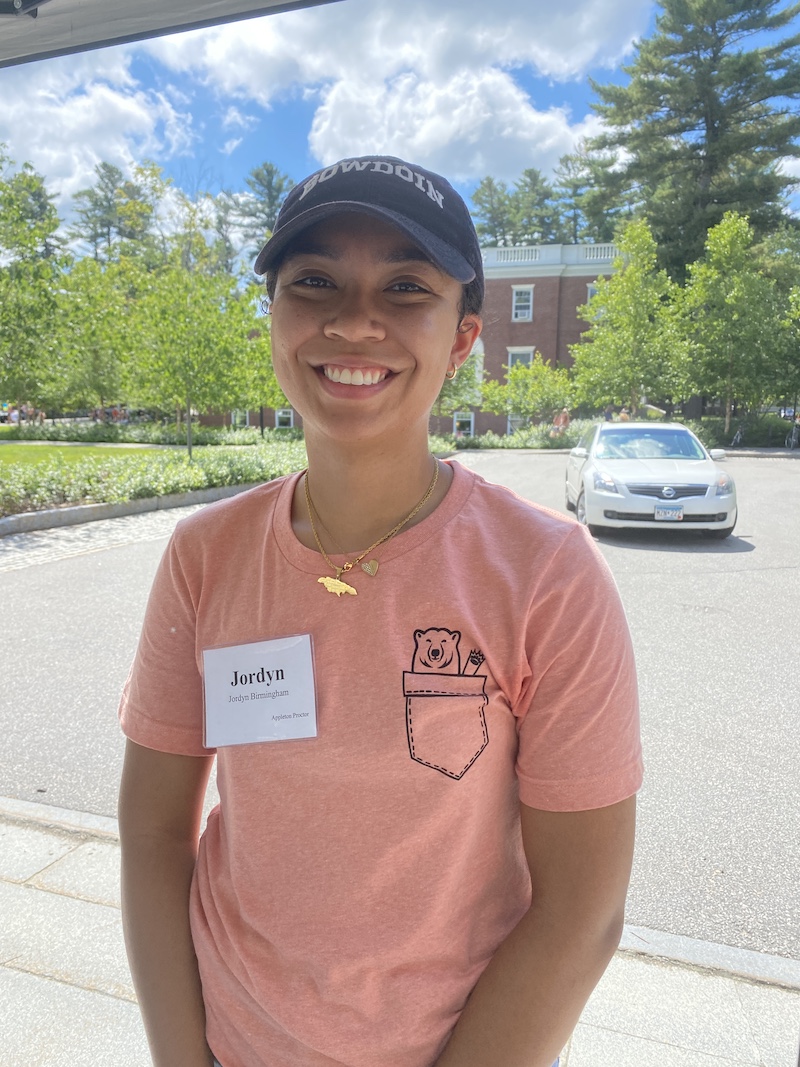 Jordyn Birmingham '24: I'm excited to fall back in love with learning.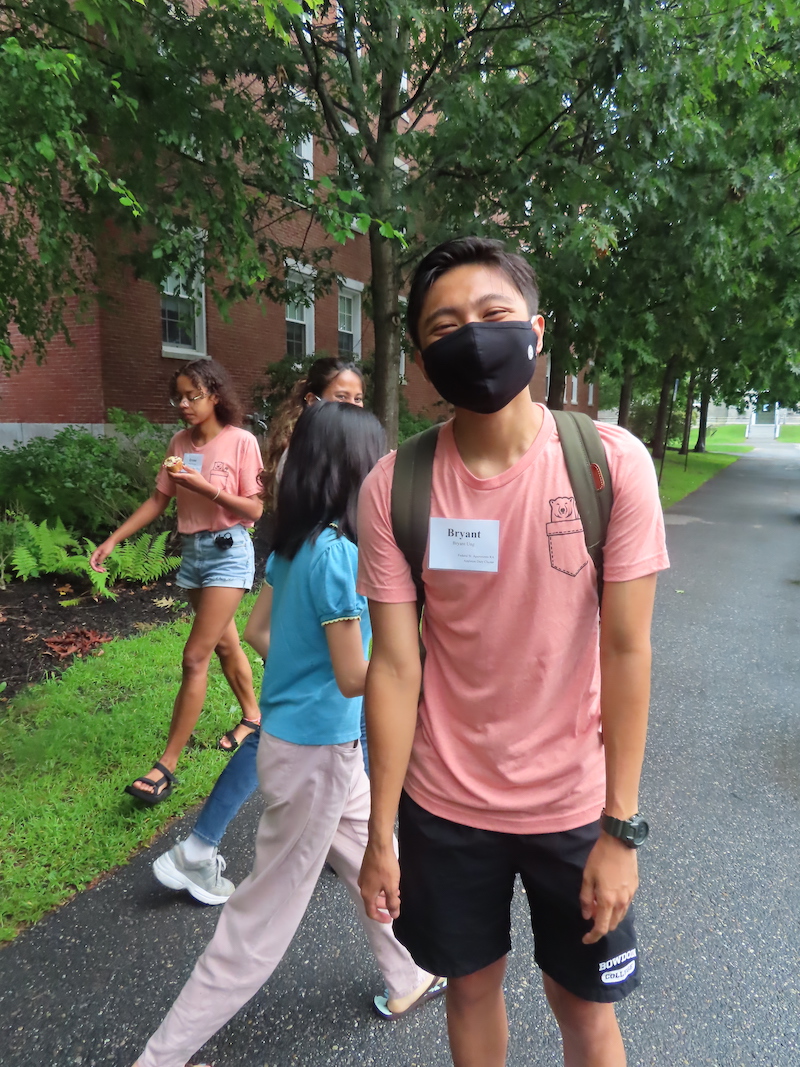 Bryant Ung '24: One thing I'm looking forward to the most is seeing Bowdoin at full capacity. I've never seen Bowdoin in that condition and I want to experience it, with in-person classes, sports, and labs.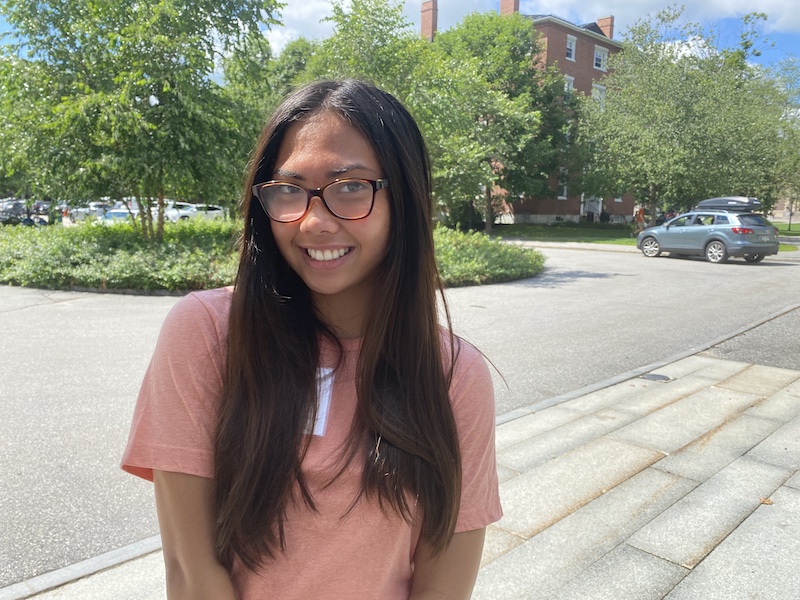 Niña Ramores '24: I'm involved in a lot of clubs and groups, and I'm excited to plan programming and bring people together around common interests after such an isolating year.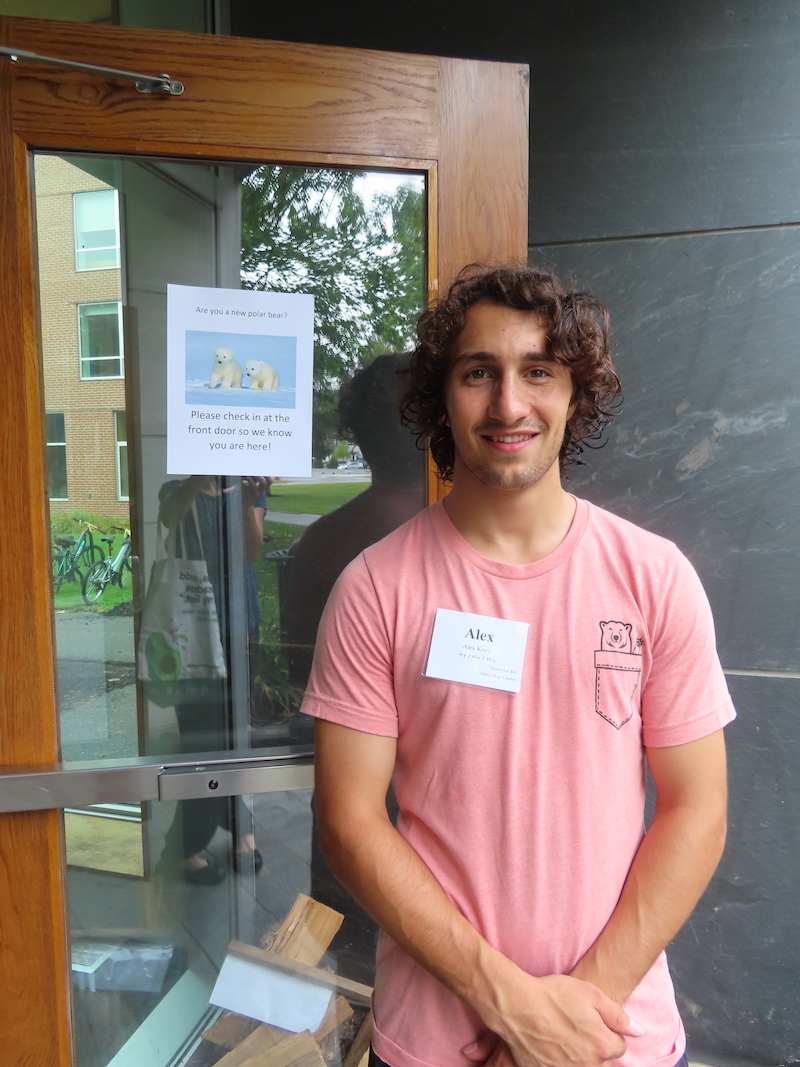 Alex Kozic '24: For me, it's the clubs and normal-year activities—the parties, the special meals we didn't get the first year, and the chess club!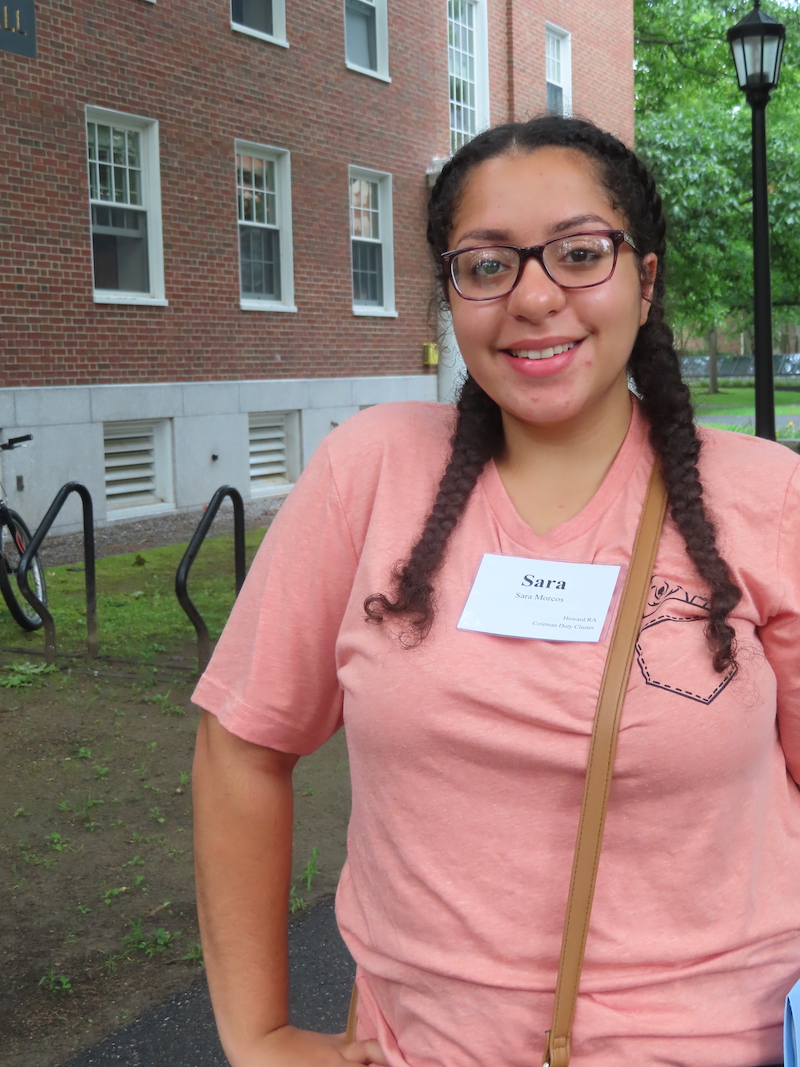 Sara Morcos '24: I'm really excited for in-person classes, to have roommates this semester, to be with a group of people, and to have a sense of community.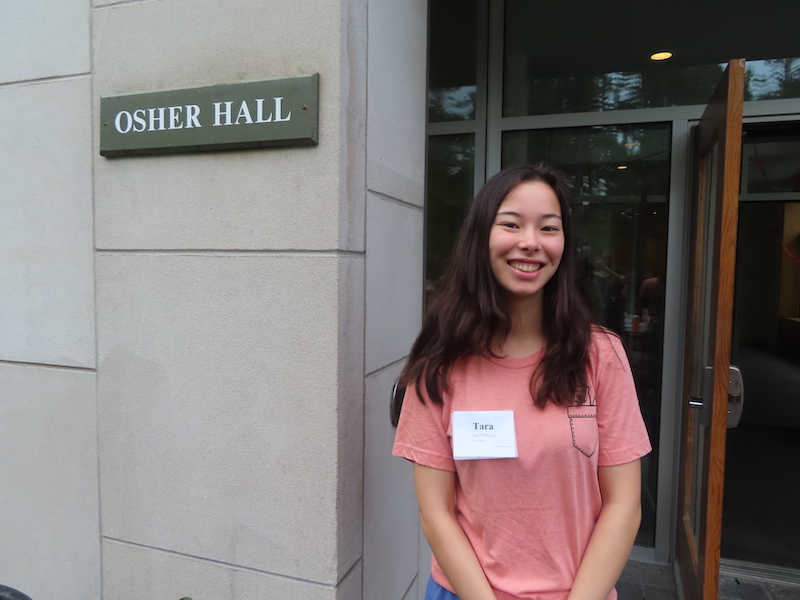 Tara O'Malley '24: I'm looking forward to having all the upperclass students back. They're an integral part of the community; they know all the traditions. It's great to be friends with them.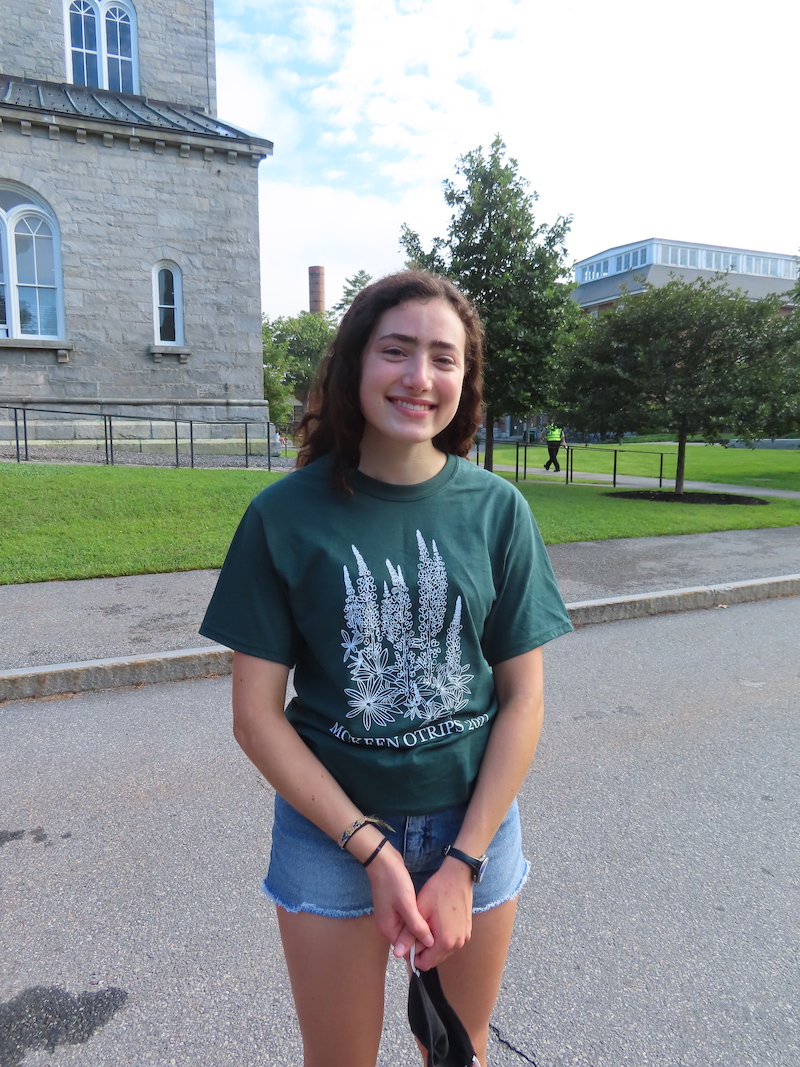 Talia Mirel '24: I'm looking forward to having an on-campus community.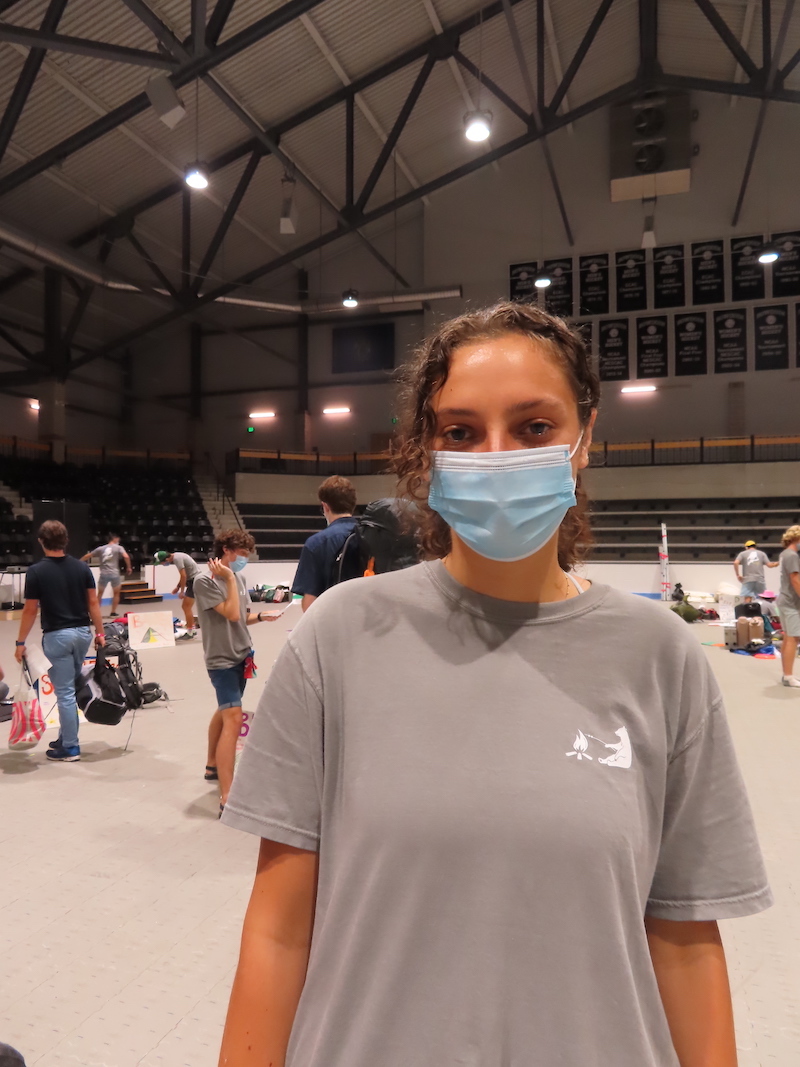 Ellie Huntington '24: I'm really excited for the dining hall as an experience. And parties—that is, in the sense of hanging out with people in a non-stressful, safe way.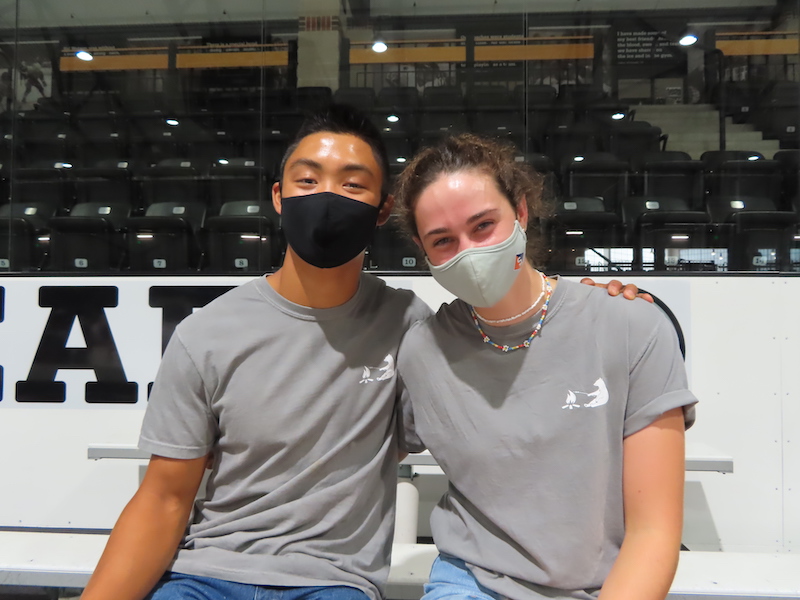 Paul Wang '24 and Elizabeth Thomas '24: I'm looking forward to a sense of community—Paul. I'm looking forward to getting off of Zoom and into in-person classes—Elizabeth.