Public Service at the Local Level
Published by Tom Porter
It's a mutually beneficial arrangement, says Mark Waltz '89. The assistant town manager for Topsham enthuses about the four interns his office is accommodating this summer thanks to an agreement with Bowdoin College. "They're gaining valuable experience in town government but they're also helping us out."
Waltz is a qualified attorney with a background in law enforcement. He joined the town of Topsham last year after serving as police commander in neighboring Brunswick. "These students are working on important projects that need to be done," says Waltz. "We don't have the budget to employ interns, so it's great that Bowdoin can fund these positions."
Evan Coons '23 is compiling a much-needed business directory for the town. "There's currently no such directory," he says, "so I've spent a lot of time at the town clerk's offices looking through licenses trying to locate local businesses, as many of them, especially the older ones, are not on the internet. Also, some of them have folded due to the pandemic." A government and economics major, Coons has already had experience (albeit remotely) with how federal government works in Washington, DC, as part of the Bowdoin Public Service (BPS) program, which is run by the McKeen Center for the Common Good. Now he wants to look at the other end of the spectrum and see how local government works. "At the higher level there's a lot of politics involved, whereas here it feels like you're just helping somebody down the block."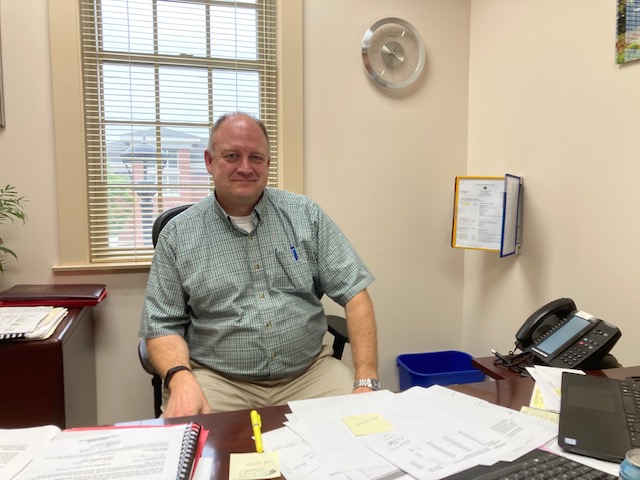 Coons is one of two students working at the Topsham town office at the moment through the funded internship program run by the Office of Career Exploration and Development (CXD), which provides them with a generous stipend to live on while they pursue internships or career-related projects of their choice. The other one is Angus Dillon '23, an environmental studies and economics major, who is putting what he has learned in the classroom to good use at the planning department. "In the spring I took a class on GIS (Geographic Information Systems) and remote sensing (ENVS 2004/DCS 2335) with Eileen Johnson, so this internship seems like a good way of using what I learned," he says. His project was an interactive map for the town website, tracking the development that's occurred in the town over the last few decades. He's now working on a similar project mapping the town's hiking and biking trails, enabling the user to zoom in on different sections of the map and access relevant textual information.
Working alongside Coons and Dillon are Ayana Opong-Nyantekyi* and Justis Dixon, also Class of 2023, both sponsored through a BPS Maine Government Fellowship organized by the McKeen Center. Like Evan Coons, Opong-Nyantekyi and Dixon both participated in the BPS in Washington program during spring 2021 to learn about government service at the federal level. After getting an insight into how federal government works,  they too now want a municipal level view. "Over the past year I've become increasingly aware of, and interested in, public service," says Opong-Nyantekyi, an Africana studies and economics major. One of the projects she's working on is the creation of an electronic payment method for the town's transfer station, which handles municipal waste.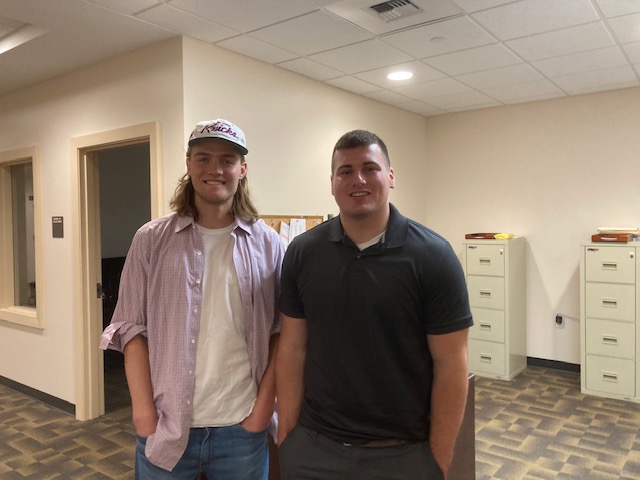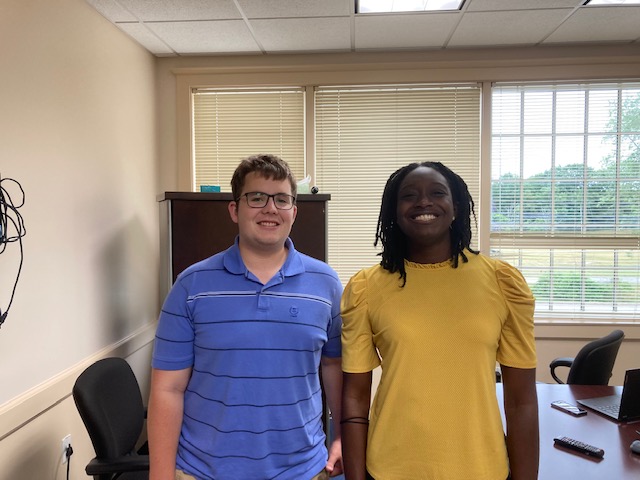 Dixon is working on a survey to gauge public interest in the prospect of a community center for Topsham. He also preparing a presentation which he will give to the town's community center committee later this summer. The government and economics major took a political science class (GOV 2080) on quantitative analysis last year with Professor Michael Franz, he says, which is paying dividends. "We analyzed surveys and polling, so it's proving very useful for my current role."
Assistant town manager Waltz hopes this introduction to local government in Maine through the relationship with Bowdoin College will encourage more graduates to pursue careers in town management, where there's a definite need for new blood. "The state has a hard time in general recruiting key positions, but there's a definite 'greying' of people in municipal government," he says.   
"At the higher level there's a lot of politics involved, whereas here it feels like you're just helping somebody down the block." Evan Coons '23.
Read more about what funded activities Bowdoin students are doing over the summer.
*Opong-Nyantekyi's BPS fellowship is funded by a gift from Lee Lockwood P'01.