Published July 21, 2021 by Rebecca Goldfine
Acting Locally and Nationally: Students Intern for Government at all Levels
The
Bowdoin Public Service Initiative
(BPS) is having its biggest summer yet, with twelve students interning with government agencies or organizations affiliated with public policy. Additionally, five students have Maine Government Fellowships to work more locally.
This year's cohort of public service fellows are working on a range of pressing issues, including the climate, education, anti-terrorism, consumer protection, and criminal justice reform. They have positions in the US Department of State, the US Department of Justice, and the National Wildlife Federation, among others.
Meanwhile, four students are getting an up-close look at local government; they're interning with the Topsham and Brunswick town offices. And one student is working on state issues in his internship with the Maine Department of Economic and Community Development.
Each student is supported with a $5,000 stipend through BPS, which was launched in 2017 with help from US Ambassador Thomas Pickering '53, H'84. Pickering wanted to inspire more young people to pursue careers in government and public service.
Last year the program grew after receiving a gift from The Hearst Foundation, which awarded Bowdoin $150,000 to expand the number of summer fellowships. Additionally, a gift from Lee Lockwood P'01 allowed BPS to support an additional three summertime internships, for a total of five, at local and state levels. Read more about these gifts.
Last year and this year, many students' internships are remote—a reality that did not deter them from seeking ambitious positions.
"Despite the understandable disappointment of having to be entirely remote again this summer, our BPS fellows have been able to craft significant, meaningful learning opportunities in a wide variety of government, advocacy, and research organizations," said Sarah Chingos, who ran BPS through the end of June of this year. "I am particularly proud of how hard they have been working to make professional connections in public service," she added.
Read more about three public service fellows below: 
2021 Bowdoin Public Service Fellows
Nina Badger '22 — US Department of State, Bureau of Legislative Affairs
Evan Brown '22 — Future of Privacy Forum
Journey Brown '22 — Vera Institute of Justice
Lauren Caffe '22 — National Wildlife Federation, Climate and Energy Program
Noal Leonetti '22 — Town of Camden Maine, GIS
Melissa Magrath '22 — Office of Representative David Trone (D-Maryland)
Emilia Majersik '22 — Georgia Budgetary and Policy Institute
Ailish O'Brien '22 — US State Department, Bureau of Counterterrorism
Jack Olcott '22 — US Department of Justice, Consumer Protection Branch
Angelica Peña '22 — Maine Afterschool Network
Augie Rice '22 — State Party Advancement Network
Zoe Stilphen '22 — Silverado Policy Accelerator
2021 Maine Government Fellows
After waiting several months for her security clearance, Ailish O'Brien '22 began her internship at the US Department of State's Bureau of Counterterrorism (CT) in late June.
Within the CT bureau, she is working in the multilateral affairs office, and is the only undergraduate placed in the office this summer.
The CT/Multilateral Affairs office focuses both on coordinating counterterrorism practices with other countries and institutions like the United Nations, INTERPOL, Global Counterterrorism Forum, and NATO, and developing internal state department policy and programs in coordination with other offices, according to O'Brien. 
O'Brien's academic interest in this area was reinforced in a class she took her first semester at Bowdoin with Associate Professor of Government Barbara Elias that covered insurgency, terrorism, and revolution. (Her major is government and environmental studies, with a minor in sociology.) Prior to the class, she had a personal interest in understanding conflict: part of her family is from Northern Ireland, and their history is entwined with the nation's three-decades-long conflict.
"I personally see the federal government and the policies we create and implement as key elements that will direct us in combating these tough issues of ethnic and racial extremism," she said.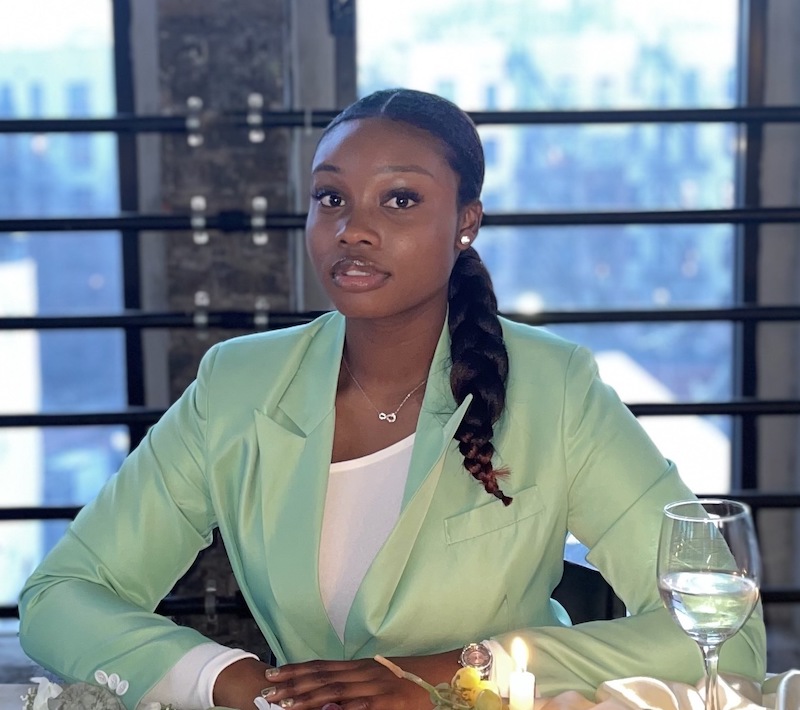 Journey Browne '22 is a research intern this summer with the Vera Institute of Justice, a nonprofit founded in 1961 that is working to end the "overcriminalization and mass incarceration of people of color, immigrants, and people experiencing poverty."
The institute aligns with Browne's dedication to ensuring justice for people of color. "I am passionate about criminal justice reform and the intersections of criminal justice and public policy," she said.
Before working at the Institute, Browne said she relied on Vera's data when applying for a Truman scholarship. As a finalist, she wrote a policy proposal on expanding alternatives to incarceration for misdemeanors. "I relied heavily on Vera's research to help me write my proposal, so working at Vera is an incredibly full-circle moment for me," she said.
Last summer, she had a paid internship at the Bronx District Attorney's office and, in her sophomore year, participated in the Bowdoin Public Service in Washington program. She is a sociology major and government minor.
She said BPS helped cement her interest in a legal or governmental career. "I've always been tied to public service through community organizations in my own home community" of Harlem, but that BPS has expanded her view of service.
"I learned about all different aspects of public policy that I wasn't aware of—environmental, economic, health policy—all these things that impact our lives," she said. "It was such a transformative experience. And it motivated me, and grounded me. The reason I did it was to be a public servant, and it helps you not stray from that."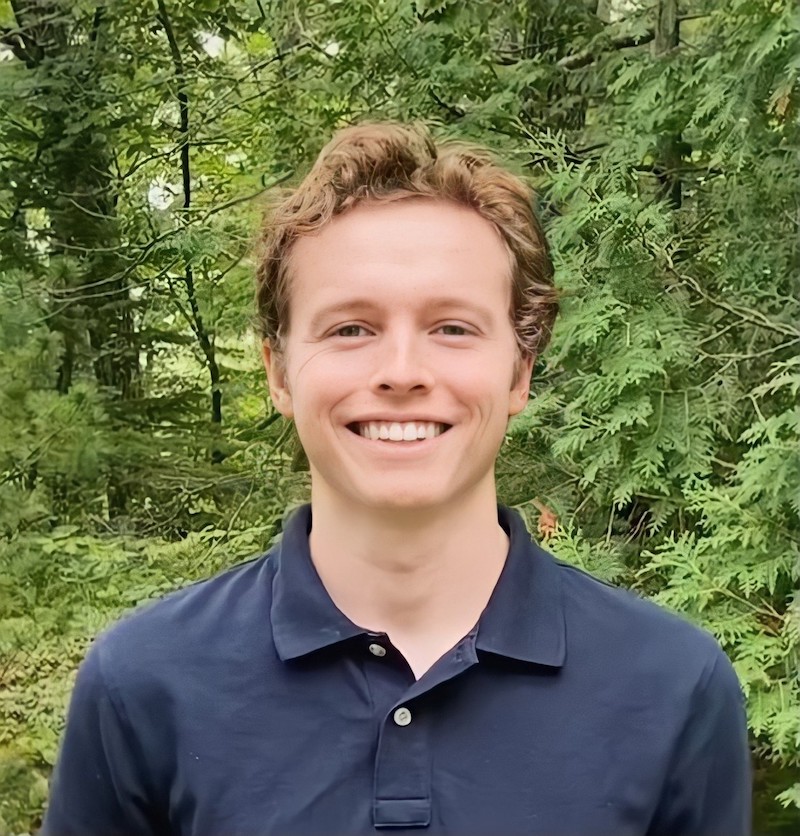 Jack Butler '22 has a Maine Government Fellowship to intern at the state level with the Maine Department of Economic and Community Development. 
While most of his internship is remote, he's commuting to the Augusta office from Bowdoin's campus one day a week. Earlier in the summer, he was struck by the relatively small size of the department—which collaborates with businesses and organizations across the state to strengthen the Maine economy. "It feels like they do a lot of important work with not a lot of people. But it gets done," he said.
This means that, as one of two interns at the department, he's been handed real responsibilities. "It's both a blessing and a curse!" he joked, adding that the experience overall has been rewarding, especially because he knows what he's doing will help small businesses, including ones owned by minorities.
His main task this summer has been writing a grant application for $2.5 million in federal funds from the American Rescue Plan Act's Community Navigator pilot program. "We wanted a far-reaching application, covering all the areas of Maine," Butler said. "We're focusing on including underrepresented groups," such as Black and Native American business owners, and people running businesses in rural areas.
Butler's interest in working in public service grew out of his work on Maine Rep. Jared Golden's campaign last fall. "Jared Golden won the election, and I thought, 'What was that work for? What is the government actually doing?' Now I'm seeing what government does and how it can help people," he said.