Published September 12, 2017 by SH
Bowdoin Announces New Initiative to Encourage Public Service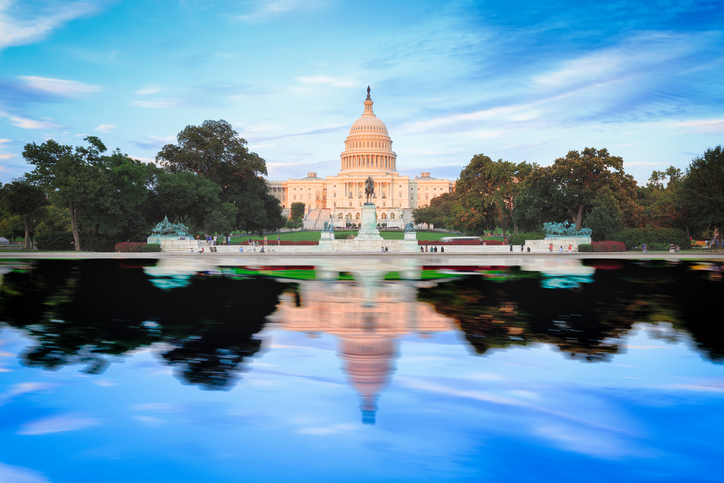 A new three-component program at Bowdoin College will help students gain insight into the rewards and challenges of serving the common good by working in and through government agencies, political offices and non-governmental organizations engaged in public policy.
The Bowdoin Public Service (BPS) Initiative will initially expose students to a broad array of service opportunities in the nation's capital, will fund Washington, D.C.-based government/public service internships and will bring noted government and public policy speakers to Bowdoin's Brunswick campus for lectures and symposia that will engage the entire campus community.
"This program grew out of a series of discussions with Ambassador Thomas Pickering '53, H'84 whose life and career truly exemplify what it means to serve the common good," said Bowdoin President Clayton S. Rose. "We need effective government now more than ever, and our hope is that this program will spark the desire for public service in many of our students. Tom Pickering and the many other accomplished Bowdoin men and women devoted to public service are remarkable role models, and their engagement with our students will no doubt motivate, educate and inspire them and reinforce the notion that societal progress depends on ideas, dialogue and service."
Initially funded by the College in anticipation of endowing the program in the future, the BPS Initiative will be housed in Bowdoin's Joseph McKeen Center for the Common Good and administrated by Sarah Chingos, the center's associate director for public service. An application process for students interested in the program will be launched online in early October.
"We need effective government now more than ever, and our hope is that this program will spark the desire for public service in many of our students." — President Clayton S. Rose
At the outset, BPS components will include:
BPS in Washington: The inaugural program will be open to ten current sophomores who will explore public service through a pre-departure seminar at Bowdoin followed by a week-long experience in Washington, D.C. While in Washington, students will meet daily with alumni and others engaged in public service work—either at their workplace or at a downtown location—to explore topics such as global security, the presidency, public policy, law and the courts, campaigns and elections and the legislative process. They will tour significant sites like the U.S. Capitol Building, the Pentagon and others, meet with Maine's congressional delegation and participate in networking opportunities with many Bowdoin alumni and parents working in government.
BPS Fellows: Open to rising seniors, the Fellows program will initially provide funding support for five full-time, ten-week summer government/public service internships in Washington, D.C. Fellows will receive assistance in applying to, and securing, internships. They will also participate in a pre-internship training program, receive programmatic support during their internship and participate in post-internship activities.
BPS On-Campus Programming: Speakers brought to campus for the BPS in Washington and BPS Fellows seminars will also be invited to give public campus lectures, have meals with students or speak in classes exploring topics related to public policy. Symposia on relevant topics will be developed every other year.
"Throughout my career, I have always believed that a day you don't learn something new is a day you waste," said Pickering. "Public service provides the opportunity to learn in many, many ways. My hope is that through this program, students will gain a sense that Washington is an exciting and interesting place to work, that governing presents real challenges that are important to solve and that they may well have a future role in resolving those difficulties. I look forward to assisting with the program and to encouraging others in Washington to participate."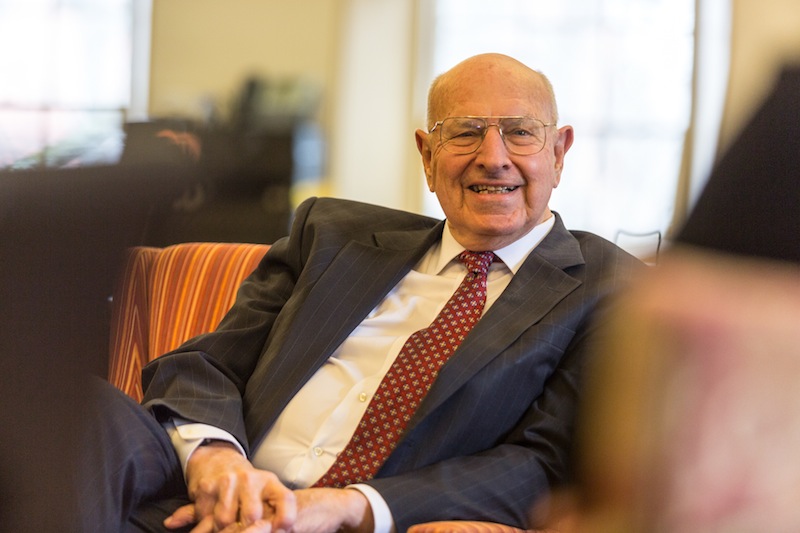 Pickering served as undersecretary of state for political affairs under President Clinton and as U.S. ambassador to Russia, India, Israel, El Salvador, Nigeria and Jordan. He was the U.S. ambassador to the United Nations in the first Bush administration, and held positions including assistant secretary of state for the Bureau of Oceans, Environmental and Scientific Affairs, and special assistant to Secretaries of State William Rogers and Henry Kissinger. He is currently vice chair of Hills & Company, an international trade consulting firm in Washington, D.C., and serves on many not-for-profit boards, including the International Crisis Group, and as chairman of the board of the American Academy of Diplomacy. In 2005, he was awarded The Bowdoin Prize, Bowdoin's highest honor.
Bowdoin graduates have led all three branches of the U.S. government. They have also served in Congress, as cabinet secretaries, governors of Maine and other states, judges, military leaders, ambassadors and foreign service officers and as administrators in government agencies.