Published March 18, 2021 by Bowdoin Magazine
Make Your Own Path
Olivia Raisner '15 was traveling digital director for the Biden campaign (you may have seen her viral video tweet of President Obama draining a long threepointer while campaigning for his former VP—at last count, the video had 20.8 million views). Olivia relocated to Washington, DC, in January where she resumed her digital role in the new Biden-Harris administration.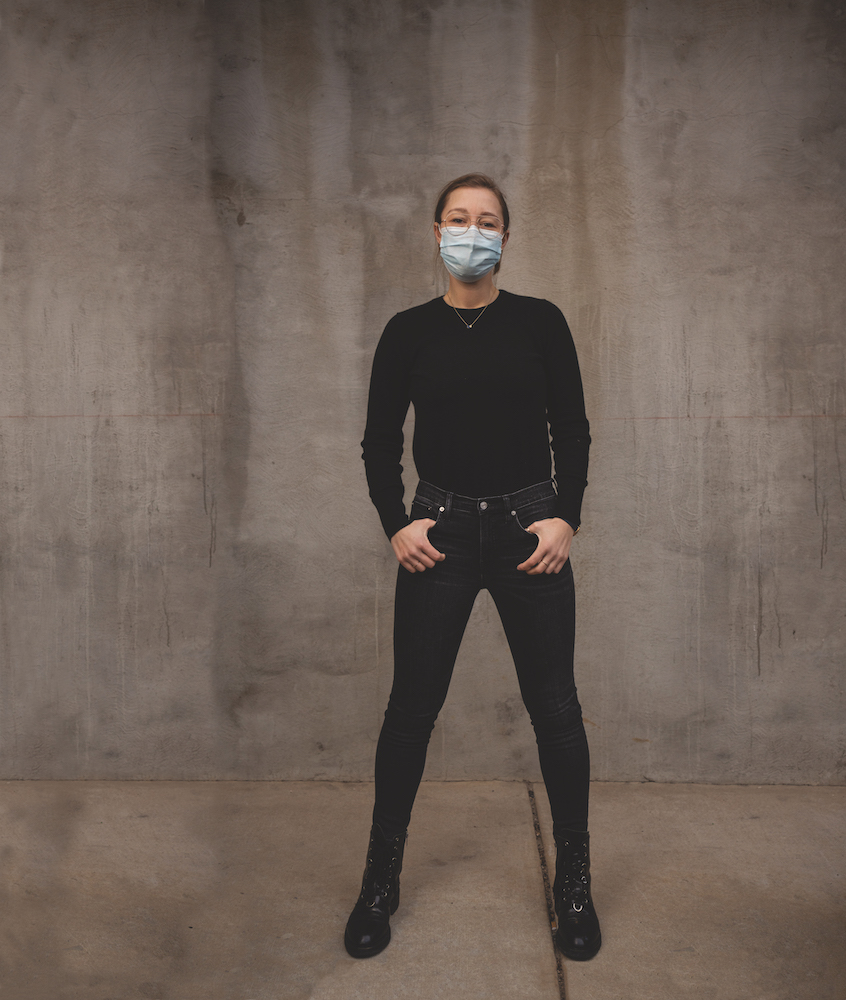 When I interned in Vice President Joe Biden's office as a sophomore at Bowdoin, the head of digital strategy for President Obama talked to our group about rethinking outreach to the American public on a new, innovative platform called…Instagram. I had just downloaded Instagram that year. I guess it makes me wonder, what's going to be the Instagram of 2021? How will a Biden White House find creative ways to communicate with young people, especially during a pandemic? 

When I graduated, Hillary Clinton had just launched her campaign. They weren't hiring, so I worked for free, knocking doors and drafting op-eds. I remember walking around Manchester that summer, thinking to myself, "What am I doing?" I eventually got hired, and since then have tried to follow the advice of my first boss, who said she didn't worry about a path in her twenties and just kept taking jobs that seemed interesting. After the Clinton campaign, I wanted to take a break to pursue narrative writing. So I worked on a TV show in Los Angeles and learned about scriptwriting. When I heard that President Obama's former ad-maker had a production firm, I asked him to get coffee and ended up working for him through the 2018 midterms. After that, I was dying to get a taste of international politics, so I took a contract speechwriting job in Eastern Europe and moved to Latvia. By the time I came back, the Biden campaign was hiring. I believed in him. I spent the last year and a half traveling around the country, helping to tell stories about where Americans are at mentally, financially, even spiritually. It's been incredible.

I didn't think twice about majoring in government, I think because the study of government forces you to ask the same questions I'd been asking myself since I've been young. How is it that half the country votes one way, and half the country votes the other way every four years? We're not just divided on the election of a single person. It's not a personality contest. We as a country look so starkly differently at issues. And any political issue, when you break it down, rests on core values, morals, philosophy. And it's just so fascinating to debate, discuss, and learn about that. That's what Professor Yarbrough's political philosophy seminar forced us to think about. That class almost led me to change my major because it was so hard. 
So I think working on campaigns feels like a way to continue to pursue that study while working for candidates I believe can make a tangible impact in people's lives. And I got addicted to working on campaigns. If you've ever played a team sport, it's hard not to. A group of passionate people who are willing to give up their routines, move to a new city, and work together for a common goal. It's fun. 

Writing for digital is about efficiency. If you're writing a speech, you take your time. Maybe you write a few opening paragraphs about a compelling historical anecdote to build your story. You take the time you need, because you assume your audience is with you for the long haul. Not on digital. And, by digital, we mean scripting videos that live on social media. You assume your audience is scrolling through Twitter or Instagram eighty miles an hour, inundated with advertising and vacation photos. Your primary objective is to grab their attention. Once you do, you have to keep them along for the ride and deliver your message quickly. My favorite rule of scriptwriting is, "Get in late, leave early." From a television writing perspective, that means starting the scene in the middle of a fight between two people and ending before it's resolved. On the campaign, we'd spend hours interviewing an ICU nurse about lack of access to PPE. But we'd cut that interview down to thirty seconds and open the video on her most poignant, gut-wrenching line, "I can't hug my kids. I'm a mom. And I cannot touch my kids," to grab attention so that people would listen to our message.
Any drop of creativity I have, I have to credit my mom (Carolyn '85). She was a theater major, and she always encouraged my brother (Andrew '12) and me to be creative. For example, we didn't have coloring books, we had "anti-coloring books"—essentially a collection of blank pages mean for us to draw our own ideas in. The coloring book is a small example, but her message was clear: make up your own stuff! And I think that's a lot of what digital work is: thinking up new ways to engage and communicate.
My fifth reunion would have been this summer. If we could have been together, I would have told my classmates just how much I've been inspired by them these past five years. Whenever I've felt uncertain about my future, or doubtful that I'm on the right "path," I pick up the phone and call my Bowdoin friends who ask themselves the same questions. Like my friend David Zabinsky. He's been in Dubai since graduation and recently got his business off the ground. For five years, we've been able to talk through our respective highs and lows, our struggles, insecurities, ambitions. I think about my friends Kendall Carpenter and Molly Rose, who are finishing up medical and nursing school after years of really challenging frontline work. The hard work and self-examination you experience in college continues after graduation, and it's pretty special to watch classmates follow their dreams, and also speak honestly about how hard it can be sometimes to do that.
My family spent summers in Maine and, on the ride back, my mom would take us to the dining hall. Fast-forward ten years, and Andrew and I are sharing a meal at Thorne, talking about our weeks, our friends, our classes. We both love learning from interesting people who are passionate about different things. That's why our friendships from Bowdoin are so strong and why we'll probably politely force our future kids to spend four years in Brunswick too.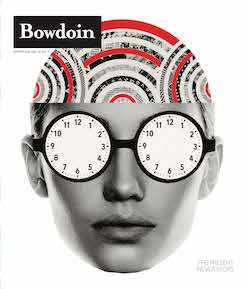 This story first appeared in the Winter 2021 issue of Bowdoin Magazine. Manage your subscription and see other stories from the magazine on the Bowdoin Magazine website.