Winter Break Community Service Continues This Year Despite Pandemic
By Rebecca Goldfine
Bowdoin's traditional 
Alternative Winter Break program
, in which groups of students commit to a week of community service designed by student trip leaders, had to be paused this January due to COVID-19 safety protocols.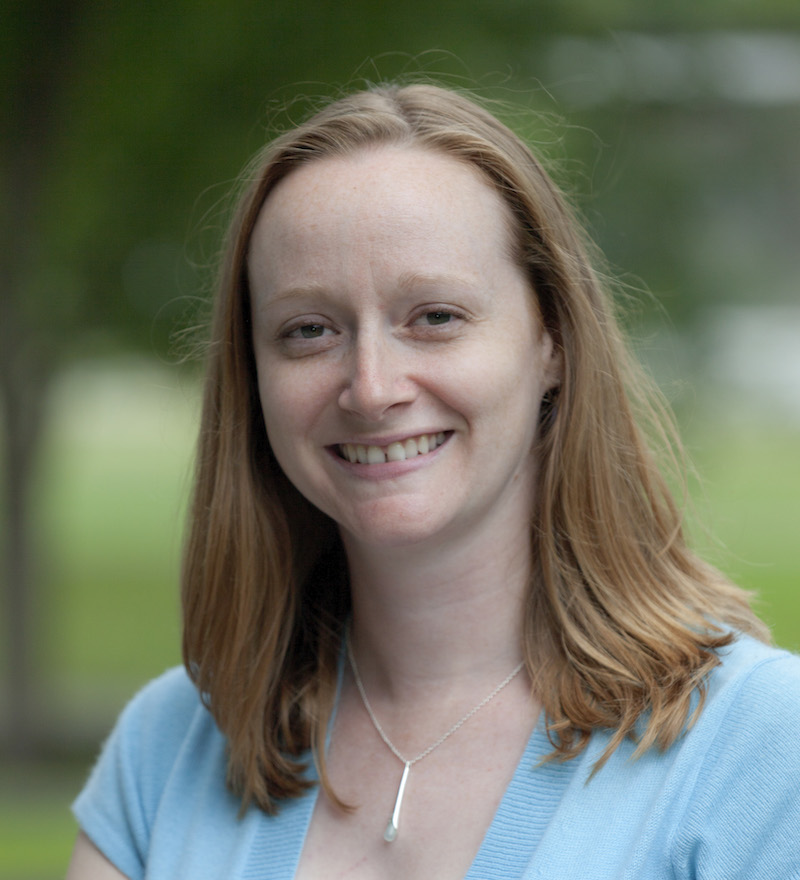 But that didn't stop the McKeen Center for the Common Good from helping students pursue service opportunities during the break.
"The idea came up this fall—what if we focused on individual students and provided them funding like we do over the summer?" McKeen Center Director Sarah Seames said. Thus, the seed for the new Winter Break Community Engagement Fund was planted.
The McKeen Center redirected money it would have spent on its Alternative Winter and Spring Break programs, funneling it instead to sixty-four students, each with a unique proposal. Almost every student who applied for a grant was approved, Seames said.
Most students received $1,000 to commit to 100 hours of community service, while a few opted for $500 for 50 hours of volunteering. Each student had to establish their position with a nonprofit of their choice, a diverse group of organizations ranging from education-focused nonprofits to wildlife research centers. The majority of projects are being conducted virtually.
Grant recipient Nina Badger '22 is volunteering with the Maine Volunteer Lawyers Project this winter: "It personalizes a lot of things we talk about in class, like poverty and issues with our legal system. It is a whole different thing to hear people talk about those experiences firsthand and to see to the extent that those frustrations are really valid."
"Some students have really ambitious individual projects, but we were also fine with a student who wanted to volunteer at their local food pantry," Seames said. "We wanted them to do something that was meaningful to them and would help their communities."
Part of the McKeen Center's motivation to implement the program came from a concern that many nonprofits are struggling right now. The pandemic-fueled economic downturn is simultaneously dampening budgets while driving up the need for services.
"We also anticipated that it could be a problem for students to find short-term work over break, given the economy and unemployment rates," Seames added.
On a more intangible level, Seames said she's also observed that students—indeed, people in general—are looking for ways to connect during this socially distanced period. "People are looking for connections. Even if they can't physically be with others, they still want to be part of their community," she said. 
Below, four of the sixty-four students who received grants shared their experiences with us.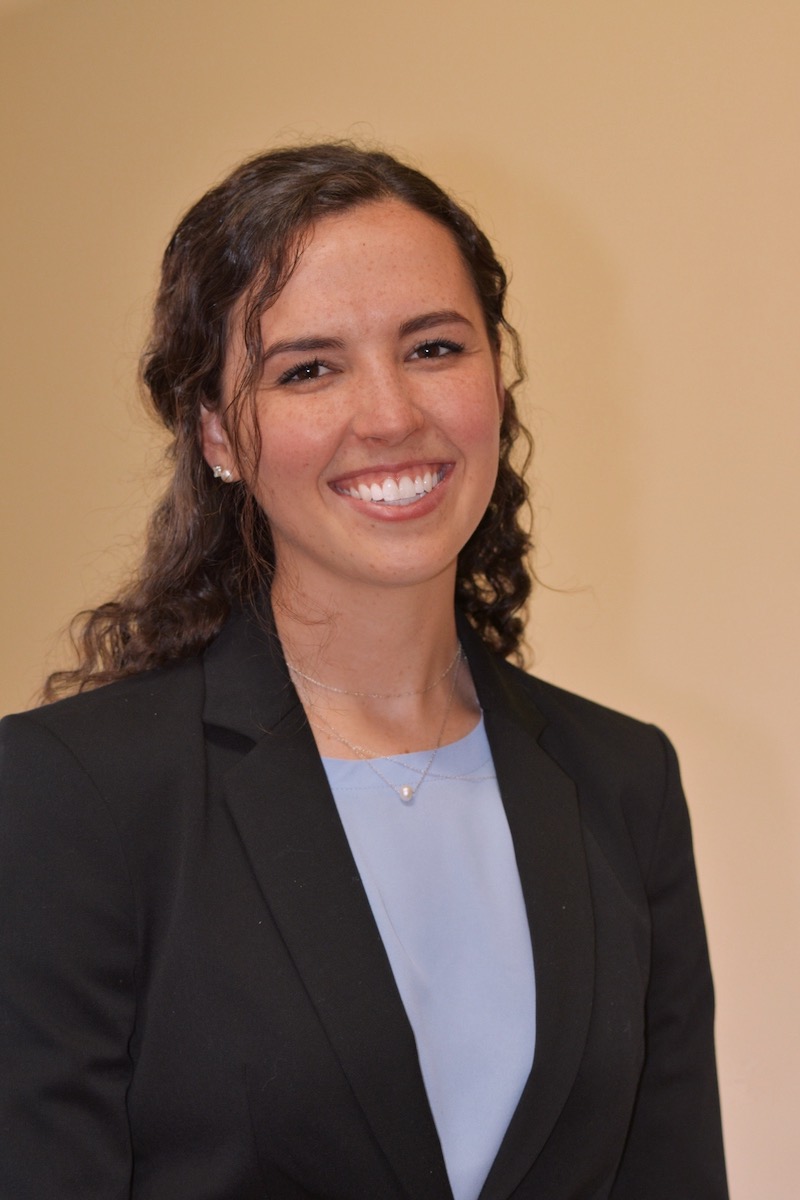 In a year of upheaval, Nina Badger is helping the Maine Volunteer Lawyers Project (MVLP) convert its services to a virtual format. The nonprofit provides free legal counsel to low-income Mainers.
"The Maine Volunteer Lawyers Project has had a huge transition year and has had to put everything online," Badger said. When she reached out to the director to see if they could use her assistance this winter, the director replied, "Yes, absolutely!" Badger said.
Badger has been volunteering with the nonprofit since her sophomore year. While most of her work to date has been in Wiscasset with one of its ten family law clinics, this January she is also expanding her experience and working with its new small claims clinic.
This winter, Badger, a psychology and government and legal studies major, is running weekly online Zoom clinics for clients to meet one-on-one with pro bono attorneys. She is also compiling online resources for new volunteers to streamline their training.
Working with the Maine Volunteer Lawyers Project has helped her maintain perspective on how the pandemic's impact has not been carried equally by people across our society. "During the pandemic, I have been really fortunate, with my means and by being able to stay safe, and I know that privilege is not guaranteed to everyone. But it should be, and that's why I'm working with MVLP," Badger said. "This work helps me stay in touch with that, and it also helps me really learn to talk to people from different backgrounds and with different stories."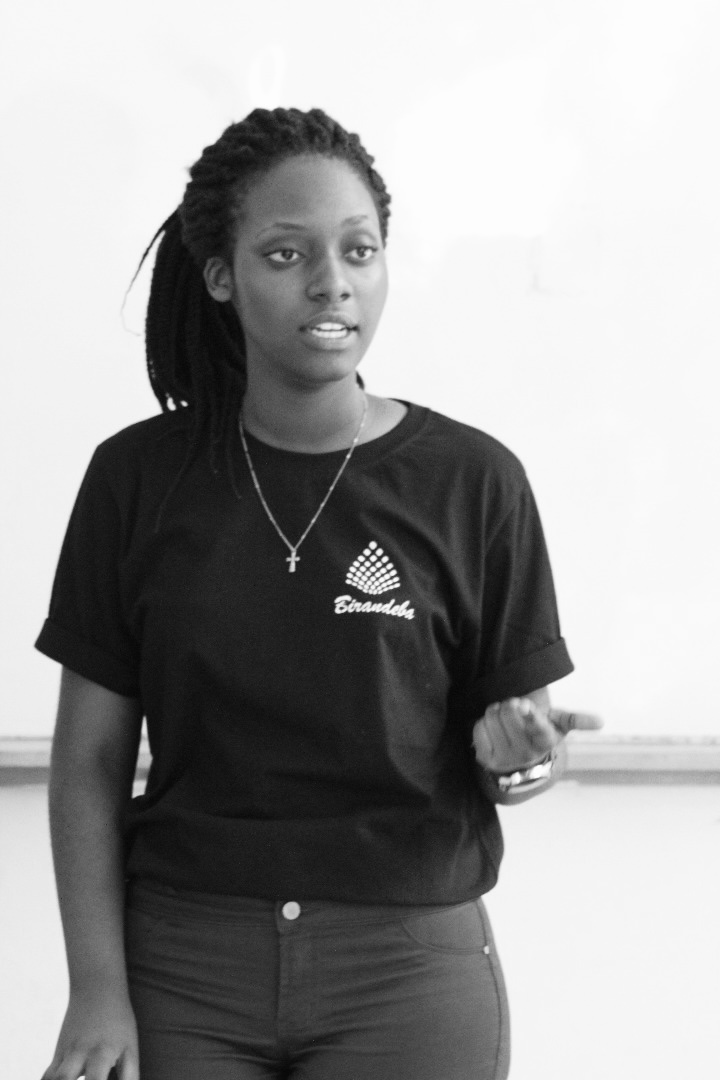 Gisimba Memorial Center supports Kigali's most vulnerable by sheltering orphans, refugees, and families, and by providing family education, therapeutic services, and trauma-based enrichment programs to young people.
Ines Dushime, who is from Rwanda, said she applied for one of the winter engagement grants because she had always harbored a dream to work with the Gisimba Memorial Center, but had found it logistically difficult to do so because of her school schedule and being so far from home.
"As a place that comforted, healed, and raised my mother after losing her family, I always felt indebted to them. It is due to this reason I wanted to contribute to the growth and future of young girls whose parents did not get a chance to heal from the 1994 genocide trauma," she said.
This break, she is mentoring girls from abusive families. Through practices developed to support trauma survivors, she is helping the girls build self-esteem and a healthy relationship with their bodies. She is also creating a report for the center to support its fundraising campaign for a new scholarship fund for them.
Dushime says this experience is part of her journey to a career in public health. "I want to improve access to mental, sexual, and reproductive health care for underprivileged women and girls across Africa, and to bring about health equity."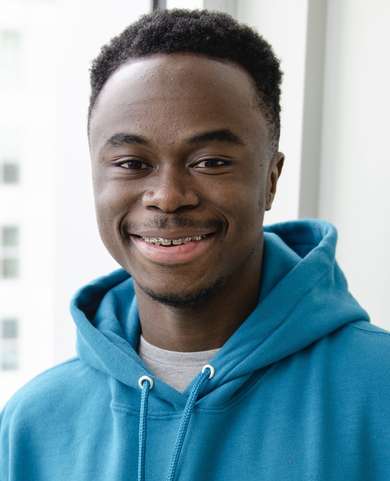 Nzeyimana is working with a nonprofit committed to ending youth incarceration in Maine. He first established a relationship with Maine Youth Justice as student body president at Deering High School, when he reached out because he wanted to raise awareness among his schoolmates about the link between youth incarceration and children growing up in unstable homes or struggling with mental illness.
"I wanted students to understand what is happening and be advocates for youth at risk," he said.
Over the following months, he continued helping Maine Youth Justice on its campaign to close the state-funded Long Creek Youth Development Center—a juvenile detention facility—and to redirect those state funds to establishing social programs that support vulnerable young people.
This January, Nzeyimana is continuing to work on this campaign and is also conducting an internal audit of the organization to strengthen communication between teams.
"To build better communities, we need to make sure we provide an adequate response to people's needs by addressing the root problem," he said. "The approaches we use now can be counterproductive. We can't isolate a young person from the community, restrict them from the resources they need, and expect that when they get released, they will become stable and contributing members of our communities."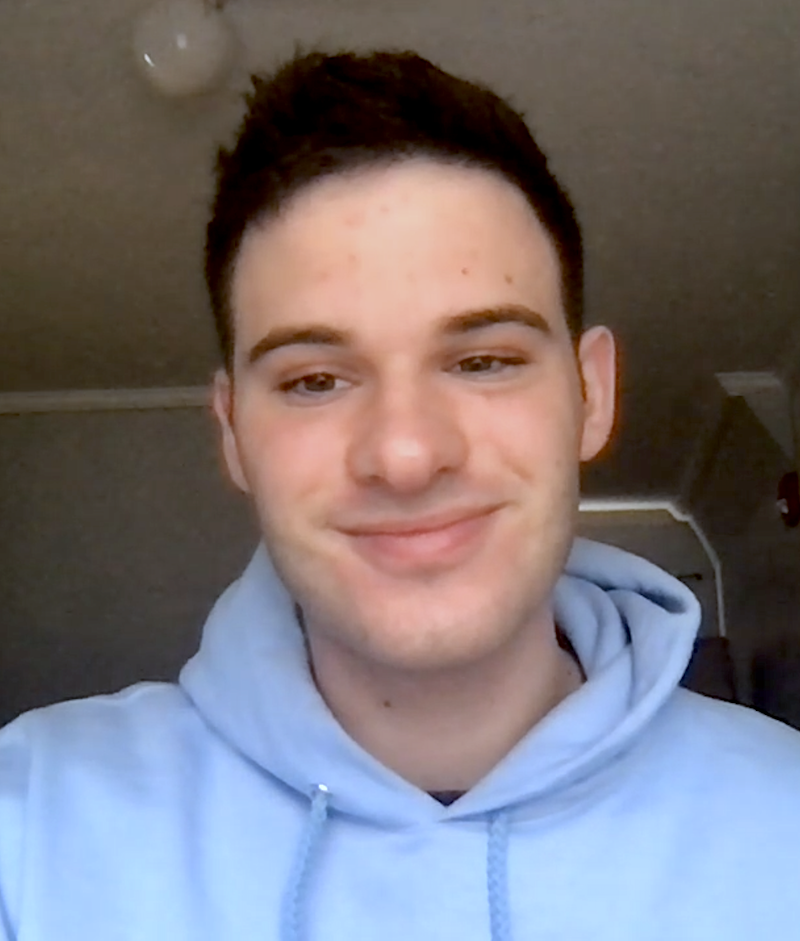 When Jess Britt '06 was seeking a volunteer for Year Up, where she is director of research and evaluation, she reached out to the McKeen Center for help. Founded by Gerald Chertavian '87, Year Up's mission is to end the opportunity divide by providing unemployed and underemployed young people—ages 18 to 26—with internships, education, and training to find better jobs. 
McKeen Center Director Sarah Seames recommended Ryan Telingator, a McKeen Fellow for the Common Good Grant. "I am grateful," Telingator said, adding that he seized the opportunity because he wants to work for a nonprofit, ideally in education. "I am graduating this year and this is another chance to experience what life at a nonprofit is like."
His January project with Year Up is to analyze a new strategic initiative the organization is considering, but he can't disclose details before they are ready to announce the news.
Since taking a class on contemporary American education his first year at Bowdoin, Telingator—a government and legal studies and education major—said he's been interested in pursuing a career in education policy. 
"I believe there is fundamental inequality in American public schools and I want to commit my life to addressing the disparities in access to high-quality education, especially in urban areas, low-income areas, and for marginalized populations," he said.
Published January 22, 2021