Learning from Experience: What America Could Learn from Germany's Atonement for Nazi Sins
By Tom Porter
"Americans have no right to take the moral high ground with Germans when talking about the sins of the past"—Professor Jill Smith said she had always had a bit of an "allergic reaction" when confronted with this common German response when discussing the evils of Nazism.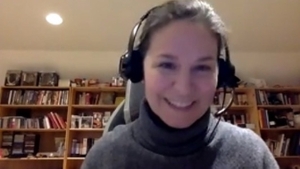 "I've always balked at the idea of this attempt to place Germany's Nazi past on par with America's history of slavery and racism," said the associate professor of German. Her perceptions began to change, however, with the publication last year of Learning from the Germans: Race and the Memory of Evil, by Susan Neiman, a US-born philosopher who, for more than three decades, has lived and worked in Germany, where she directs the Einstein Forum in Potsdam.
Neiman argues that German society has made, and is still making, great progress in atoning for its Nazi past, while American society has failed to adequately come to terms with its own racial legacy. "The question of dealing with the past is first and foremost in the German psyche, and it's interesting how Neiman takes this idea and looks at it from the perspective of Americans and how we deal with race relations in the United States," said Smith.
"Seeing how Germany has progressed in working through its past human rights offenses has encouraged me that our work to combat systemic racism and oppression in the institutions we belong to can provide meaningful change." Tucker Hermans '09.
What Neiman does not do, she explained, is make a direct comparison between the German and American experiences, because they are different. "What she does compare, though, is how people can learn from facing a difficult past and how painful that is," said Smith. "As a philosopher, she's interested in how the feeling of shame can be something productive. I thought that this was an interesting philosophical idea to posit, because I had always thought people reacted very negatively to shame being imposed upon them."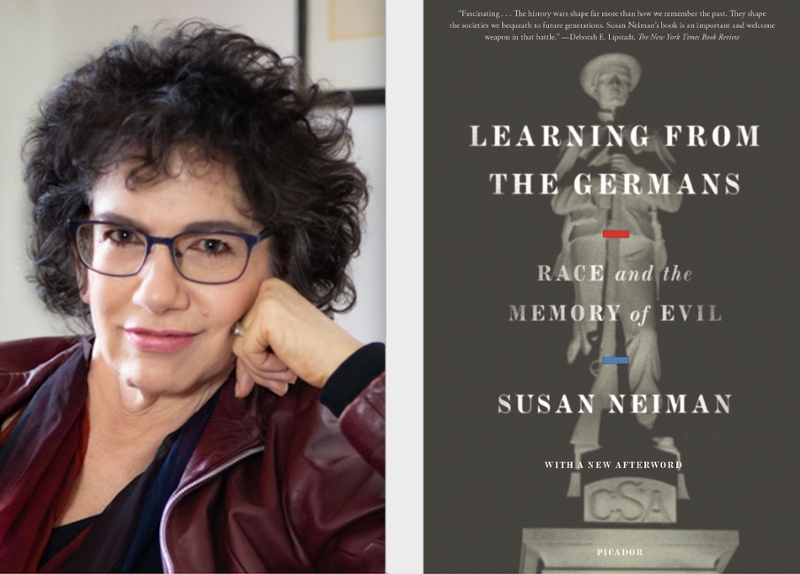 George Taylor Files Professor of Modern Languages Birgit Tautz said the book allows for many different ways of getting into the topic and dealing with thorny issues, and often painful taboos. She was also struck by Neiman's approach to the subject as a philosopher rather than as a historian. "She's really interested in a model of ethical reasoning that calls for a necessity of working through the past rather than judging it. She develops this idea of universalism and how it can undo tribalism and the narrow-mindedness that comes with that," said Tautz, who is also department chair.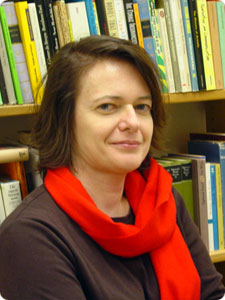 The uncanny timeliness of Neiman's book, in the context of America's racial awakening this year, prompted the German department to organize a series of "community reads." A total of five seminars took place this semester, involving about fifty Bowdoin students, alumni, faculty emeriti, and current faculty members Smith and Tautz, as well as Assistant Professor of German Jens Klenner. "We've been wanting to find ways to engage current German students with alumni for some time," added Tautz, "and discussions based on Neiman's book seemed like a great opportunity to do this."
The program is part of the annual "Campus Weeks" initiative sponsored by the German Embassy, which this year is called "Building Tomorrow," which coalesces around the theme of working toward a more promising, peaceful future. The initiative involves colleges across the US and is funded by the embassy.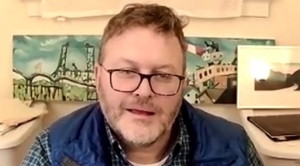 "The Neiman book was very eye-opening for me," said Eduardo Mendoza '24, "especially the concept of Vergagenheitsaufarbeitung, which is German for 'working off the past.'" Mendoza said it was interesting to consider how Bowdoin, as an institution, is in the midst of its own Vergagenheitsaufarbeitung.
Alumni, meanwhile, were thrilled to reconnect with the Bowdoin community, particularly their old department. "I got contacted by my undergraduate major," said Daniel Courcey '91. "How cool is that?" Robin Rosen '95 also welcomed the opportunity the discussion presented for reflecting on Bowdoin's history. "I specifically enjoyed talking about certain monuments on campus and how the historical dialogue has evolved around the issue. The conversation was truly thought-provoking and made me proud to be a part of the Bowdoin community." Michael T. Sullivan '94 said the event "reminded me of why I value my Bowdoin experience as much as I do."
Tucker Hermans '09 is a professor of computer science at the University of Utah. He described the community read as "a motivating and morally supportive activity" that has helped him in his current job. "Seeing how Germany has progressed in working through its past human rights offenses has encouraged me that our work to combat systemic racism and oppression in the institutions we belong to can provide meaningful change. Discussing Nieman's book provided me with both historical evidence and philosophical reinforcement to double down on my own efforts to improve diversity and inclusion at the University of Utah."
Tautz said that quite a few of the current students wish to continue the discussion of Neiman's book next semester. "Overall, the community read was a great way of bringing students and alumni together. Hopefully it was not a one-time event," she added, "but what better way than to share in reading of a book that invites deep cross-cultural reflection and exchange?"
Tautz, Smith, and their faculty colleagues hope the community reads at Bowdoin will lead to other events related to the theme of Neiman's book, culminating in a visit to campus by Neiman herself once travel is permitted and her schedule allows, which will probably be in 2021 or 2022.
Published December 04, 2020