Published November 17, 2020 by Bowdoin Magazine
The Full Picture
This issue's cover is a detail from Daniel Minter's painting A Morning Pond.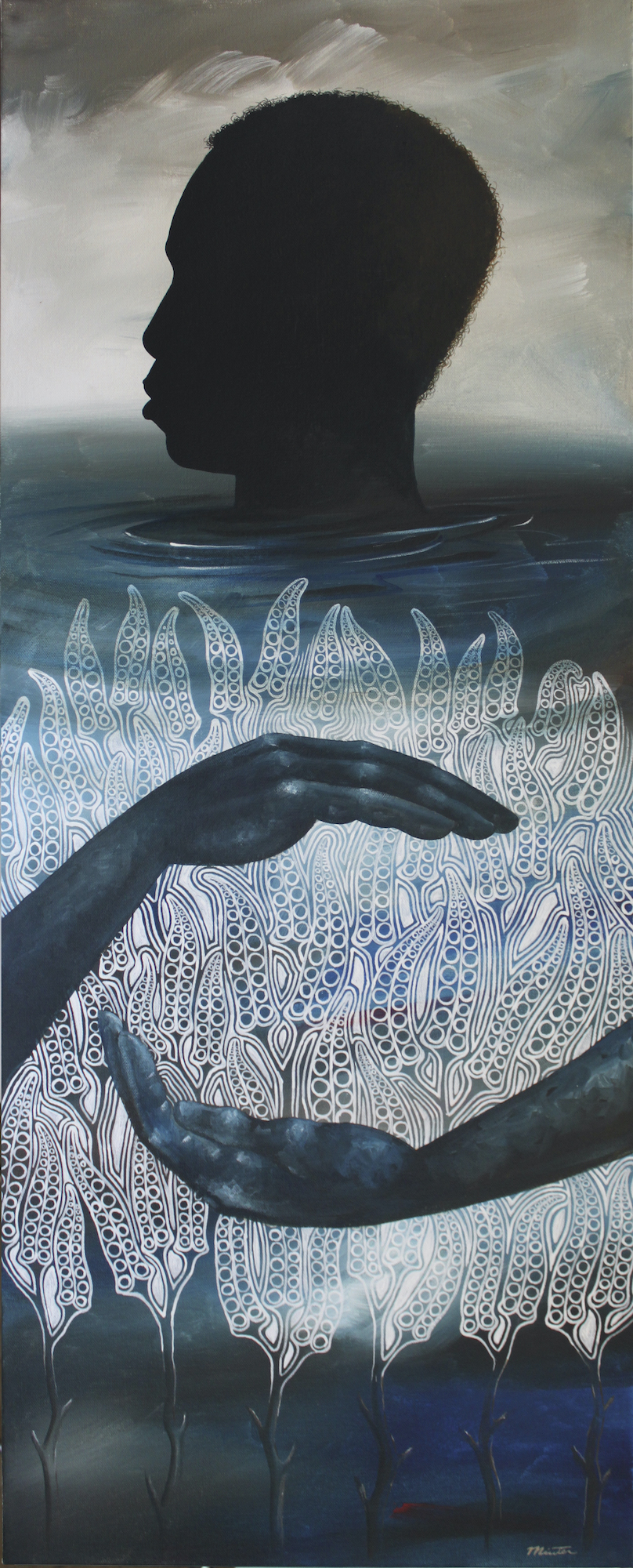 Minter explains: "A Morning Pond is from The Water Road series of paintings began after Hurricane Katrina that examine the hidden residue of the Middle Passage on all Americans. The Water Road series turns our attention to the elsewhere. Like my mentor, John Biggers, I position the subjects in my paintings in ways that suggest the troubling, the alchemical turn; the change in meaning; the alternative source of power. My figures are often in profile. especially those who are dancing, those who are gesturing obeisance—to the water, to the ancestral energy beneath, to another presence. Their focus, their affirmation, is from a different source; one viewers may know nothing about. We see half of what there is. There is a side that is unavailable to us."
Minter lives in Portland, Maine. More of his work is online at danielminter.net.
---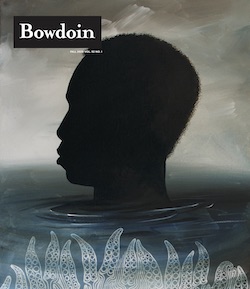 This story first appeared in the Fall 2020 issue of Bowdoin Magazine. Manage your subscription and see other stories from the magazine on the Bowdoin Magazine website.