Published November 17, 2020 by Bowdoin Magazine
More than a Meme
"Legal scholars, feminist peers, friends, and family are way more equipped to talk about #RBG and her legacy. I was just a fan," posted Frank Chi '07 on Instagram after Justice Ruth Bader Ginsburg died in September.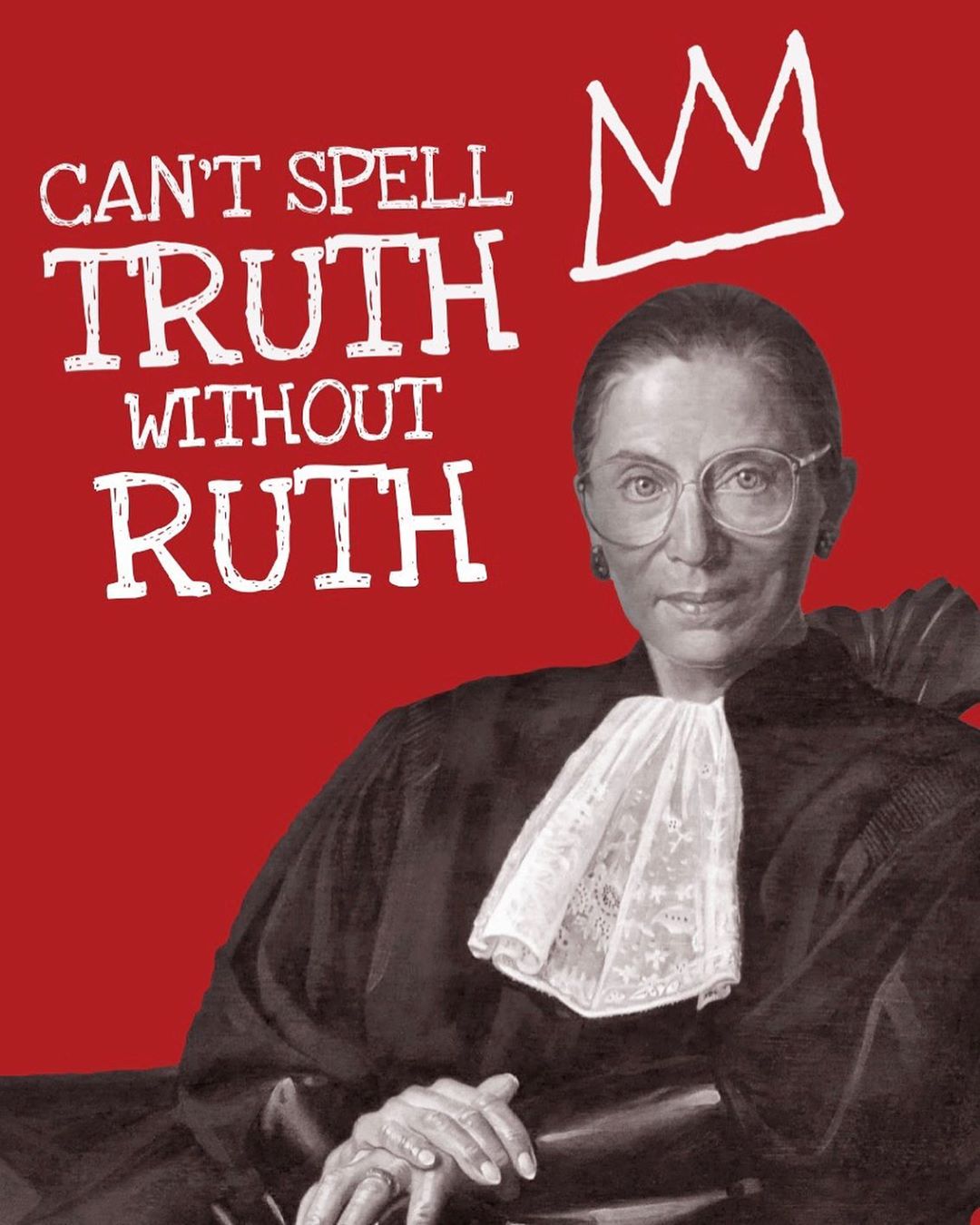 Yet there's a fuller story to Chi's fandom. In July 2013, after a flurry of important SCOTUS decisions, along with dissents authored by Justice Ginsburg, Chi and his friend Aminatou Sow created a poster, "Can't Spell Truth Without Ruth," celebrating Ginsburg. They shared it online, where Shana Knizhnik—who created the blog "The Notorious RBG" (and who would go on to coauthor a New York Times best-selling book of the same title)—saw the poster and wrote about it, and then the internet did its thing. The three artists, who became friends, gifted a print of the poster to Justice Ginsburg in December 2014, when she invited them to the Supreme Court. "The internet brought it together into this meme, initially, and then into something that became a phenomenon," said Chi. "And, Justice Ginsburg embraced it. If she hadn't, 'Notorious RBG' would've been something that was cool on the internet for a few months. That's what I think is amazing—she had such a long, celebrated career, and she finally got to be the presence she was obviously comfortable being, and the internet allowed that to happen."
---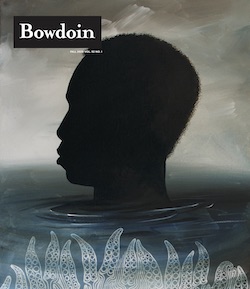 This story first appeared in the Fall 2020 issue of Bowdoin Magazine. Manage your subscription and see other stories from the magazine on the Bowdoin Magazine website.