Published November 17, 2020 by Bill de la Rosa '16 for Bowdoin Magazine
A Force of Change
When he was a student at Bowdoin, Bill de la Rosa '16 received a John Lewis Fellowship to study human rights. As the country celebrated the life of the late Congressman, who passed away over the summer, Bill recounted the vital lessons he learned from the humble civil rights giant.
The world lost an extraordinary man and force of change when Congressman John Lewis died on July 17, 2020. John Lewis was "the boy from Troy," a giant of the civil rights movement who dedicated his life toward building a more compassionate, just, and equitable America. He was also my role model, and I will always treasure the impact he made on my life.
When I was a junior at Bowdoin, I was one of thirty lucky university students from around the world who were selected to participate in the inaugural John Lewis Fellowship, an intensive human rights educational program launched by Humanity in Action. For four weeks in the summer of 2015, I joined the other John Lewis Fellows at the National Center for Civil and Human Rights in Atlanta, Georgia, and immersed myself in the study of diversity and civil rights in America.
The John Lewis Fellowship profoundly influenced the person I am today. We examined the history and legacy of American slavery, the codified system of racial segregation under Jim Crow, and the continuing fight for equality in the United States. We also analyzed the parallels between the American civil rights movement and the global struggle for human rights.
I will never forget recognizing the key difference between civil rights and human rights—a distinction I had taken for granted as an American. Unlike civil rights in this country, human rights do not stem from the Constitution or any other government charter. Human rights are universal, inherent to all human beings by the sole virtue of being human, regardless of race, gender, sexuality, socioeconomic class, disability, religion, or legal status. Human rights are not confined by the boundaries of a nation; they supersede any virtual, racial, or physical walls that divide us.
We had the honor of hearing from John Lewis himself toward the end of the fellowship. I remember his gentle and humble demeanor as he entered the room to thundering applause. John Lewis spoke about caring for his family's chickens as a little boy in Troy, Alabama, listening to Dr. Martin Luther King Jr. on the radio in 1955, meeting him for the first time as a college student, and deciding to do something about racial injustice in America.
The son of sharecroppers, John Lewis led the Freedom Riders in 1961, was brutally beaten by police in Selma in 1965, and served as the moral conscience of Congress from his election in 1983 until his death. John Lewis taught me that the moral arc of the universe bends toward justice, as Dr. King famously said, because of people who speak up when they see something wrong.
On May 29, 2016, the morning after I graduated from Bowdoin, I was at the airport in Portland, Maine, waiting to board a plane to Washington, DC. I had bumped into a friend there and was talking with him about my experience during the fellowship when, out of nowhere, John Lewis emerged from the security clearance gates. He was gentle and humble that time too, traveling alone and hauling his own luggage. He had just delivered the commencement address at Bates College. People stood on their feet and removed their hats as he made his way to our gate. We were in the presence of a courageous and remarkable man.
A few months later, an interview panelist asked me who was the person I most looked up to. "John Lewis," I said. "Congressman John Lewis."
I will always remember John Lewis. I hope none of us forgets his sacrifices. The work for a more compassionate, just, and equitable world is far from over. May we be a force of change today. And when we see something wrong, as John Lewis always reminded us, we shouldn't be afraid to "get into good trouble, necessary trouble." For me, it is the least I can do.
Bill De La Rosa '16 is a PhD candidate at Oxford University, where he is studying border criminology. His story about growing up in Arizona the child of Mexican immigrants was featured in the Spring/Summer 2016 issue of Bowdoin Magazine.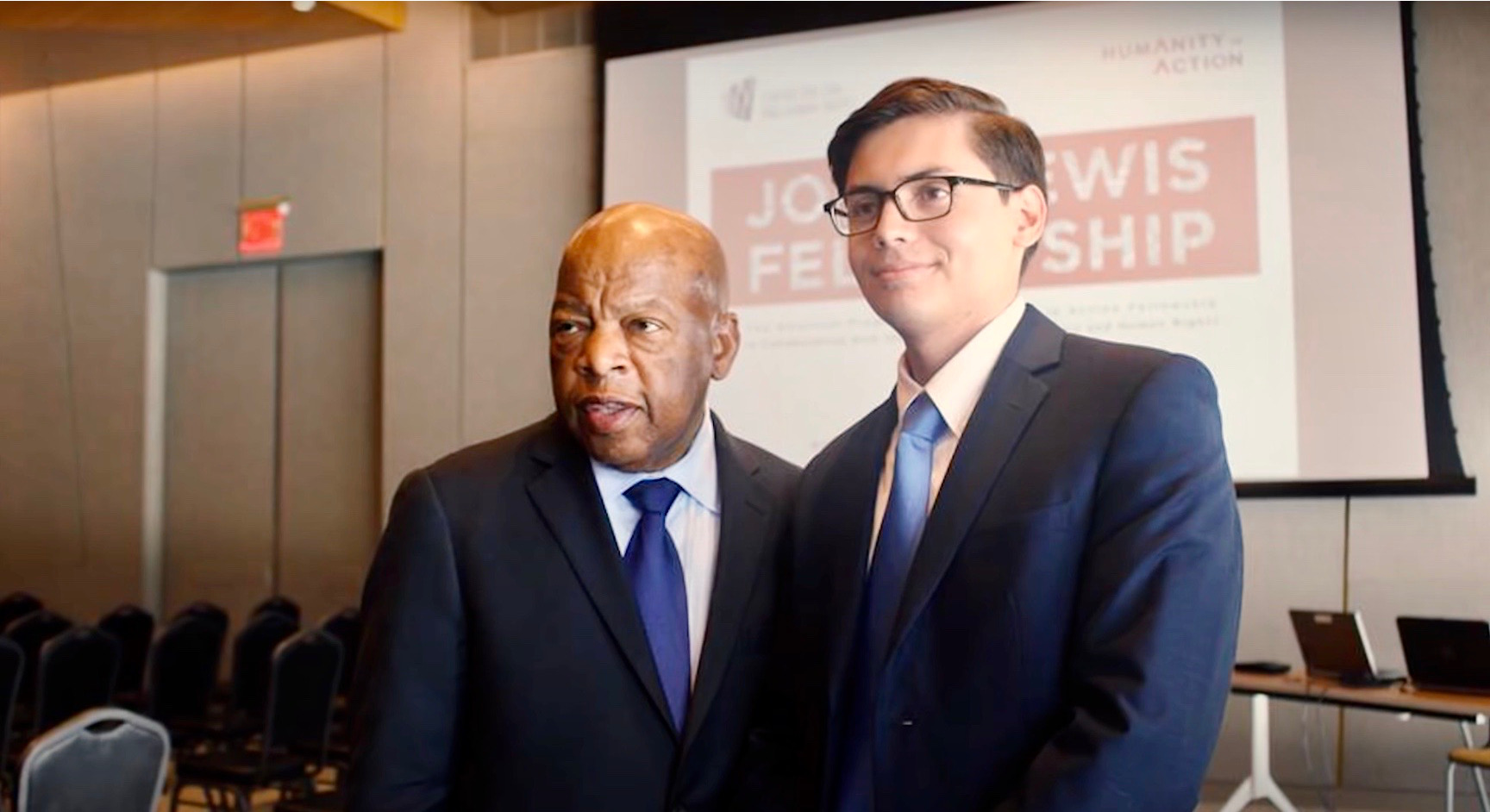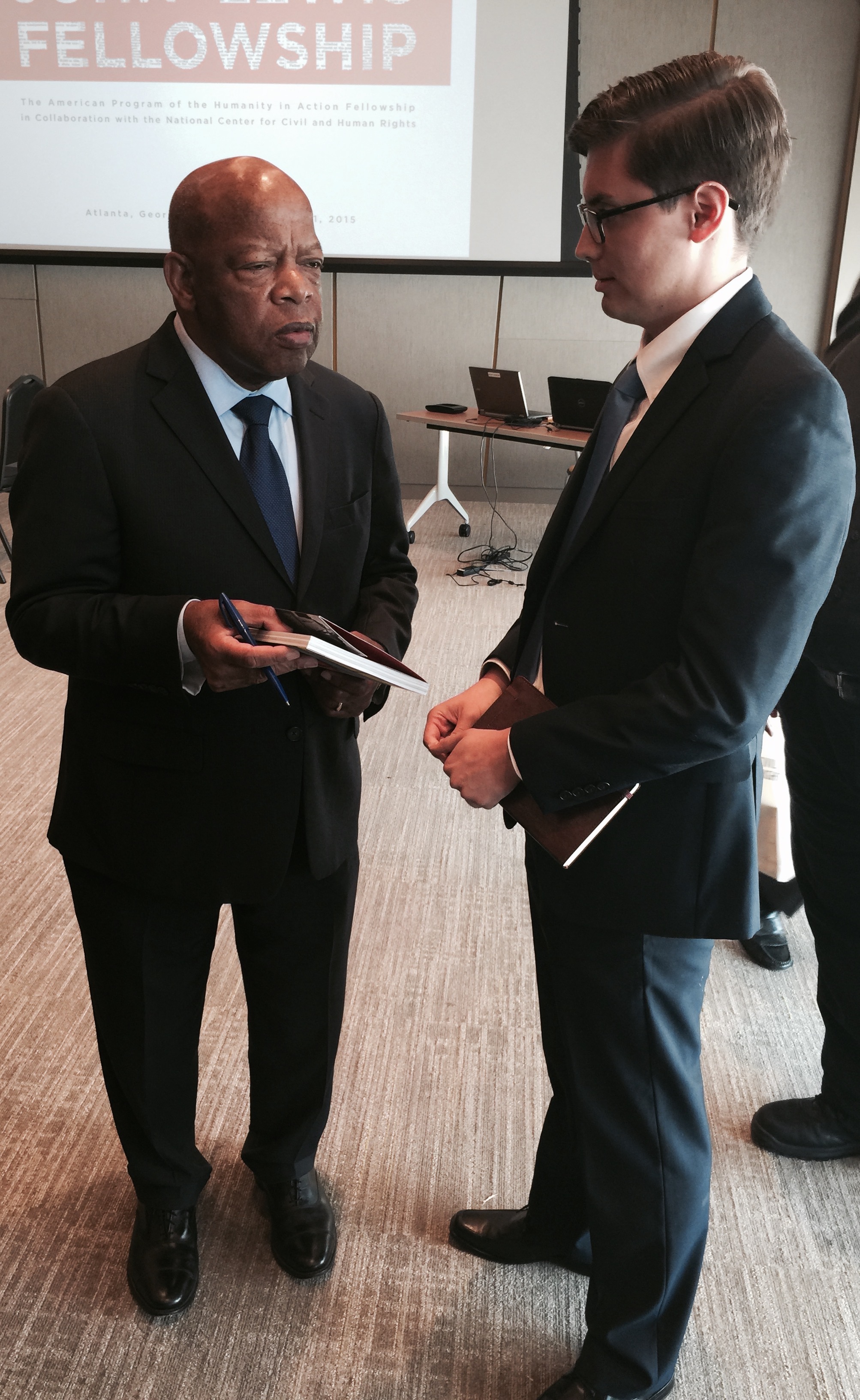 ---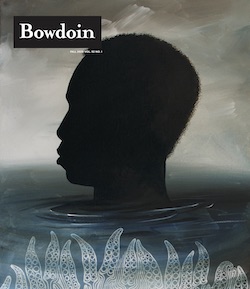 This story first appeared in the Fall 2020 issue of Bowdoin Magazine. Manage your subscription and see other stories from the magazine on the Bowdoin Magazine website.