Published June 17, 2020 by Bowdoin Magazine
Victory Tour
It was March 15, three days before students needed to leave campus per the College's COVID-19 safety precautions. Manlio Calentti '20 and six close friends and classmates had returned from spring break to pack up their belongings and say their goodbyes.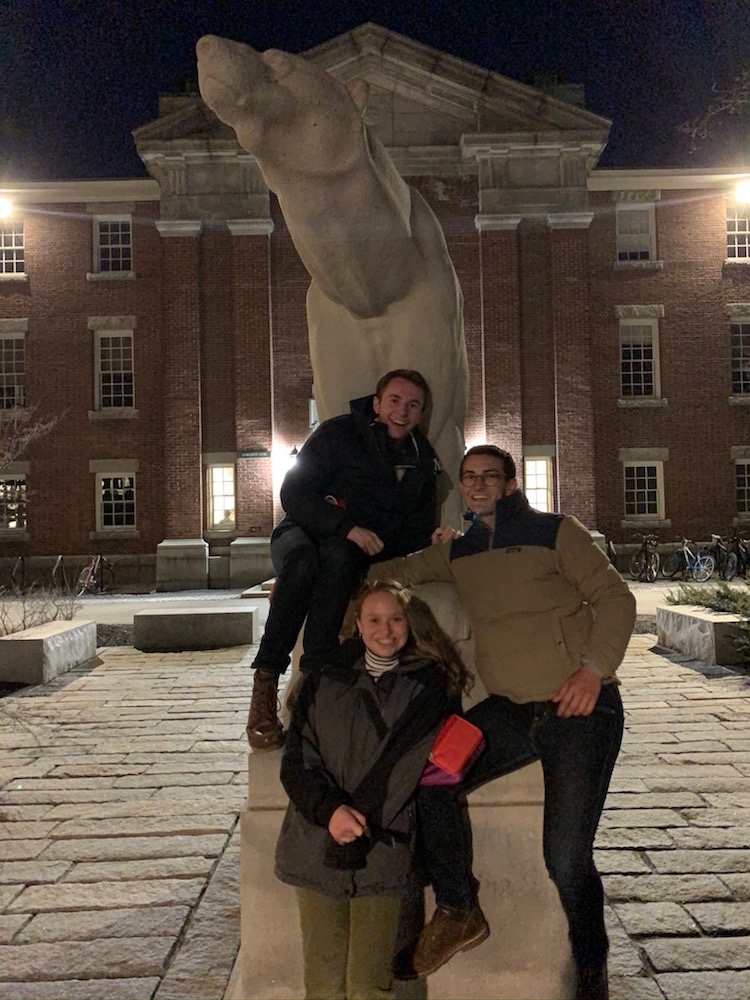 They decided they needed some way to mark the watershed moment—to celebrate their time at Bowdoin and help them come to peace with its end.
After dinner in Moulton Union, Calentti, Grace Bukowski-Thall, Emily Cohen, Allie Gross, Julianna Kiley, Brendan Pulsifer, Hannah Schleifer, and Annie Rose set off on a "victory tour" of campus. "It was probably one of the highlights of my senior year," Calentti said. Walking briskly in the cold early spring night, the group visited their first-year dorms, Smith Union, the Polar Bear statue in Hyde Plaza, favorite academic buildings, and The Orient headquarters, ending their three-hour circuit on the steps of the Museum of Art. And there, "We had one last big group hug and cried our eyes out," admitted Calentti.
The friends took time to acknowledge everything they had accomplished at Bowdoin, as well as what lies ahead. "We are all going on incredible paths. Having that last experience together meant that the Bowdoin chapter is closed, but there are so many experiences to come."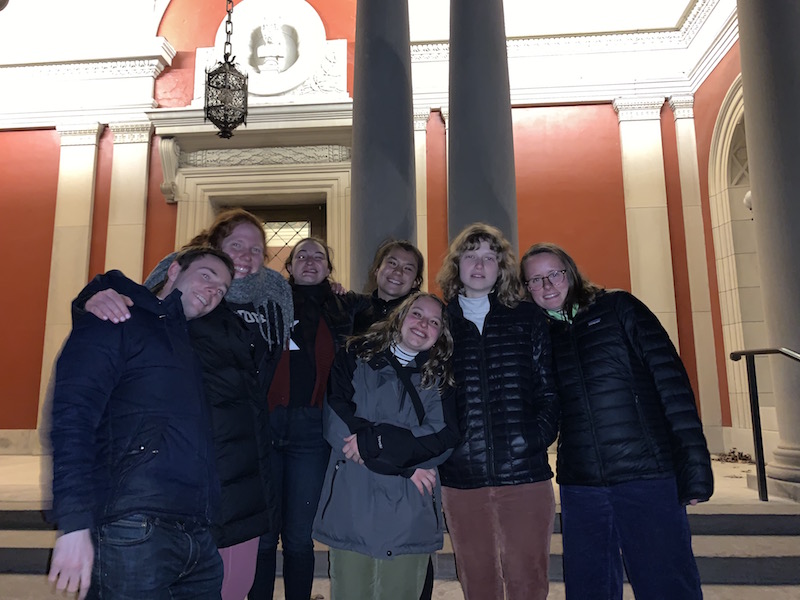 ---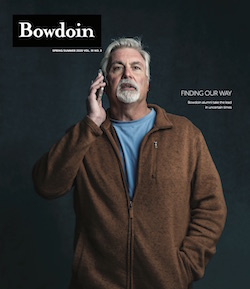 This story first appeared in the Spring/Summer 2020 issue of Bowdoin Magazine. Manage your subscription and see other stories from the magazine on the Bowdoin Magazine website.