Published June 16, 2020 by Bowdoin Magazine
Fade To
Caroline Farber '20, an English and theater interdisciplinary major who interned with The Tonight Show starring Jimmy Fallon and with Law & Order: SVU, was inducted into Phi Beta Kappa and graduated on May 23 with plans to pursue a career as a writer and performer. A champion high school golfer, she cocaptained the golf team at Bowdoin and earned Academic All-NESCAC honors this spring.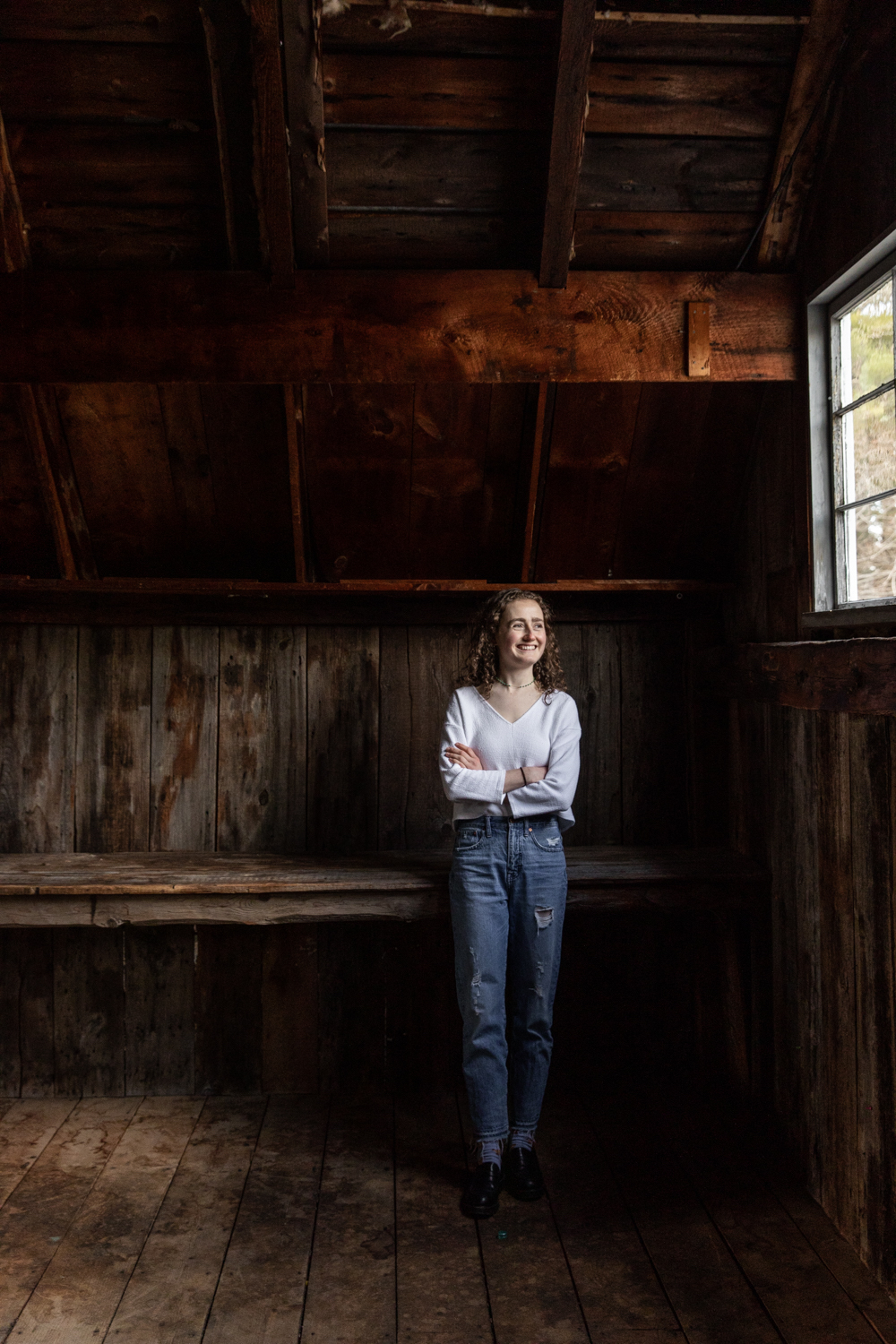 How did you become interested in theater? What are some memorable production experiences from Bowdoin? 
My first theater experience at Bowdoin was acting in a production of Circle Mirror Transformation, put on by the club Beyond the Proscenium. It was a great experience working with a number of juniors and seniors. Sophomore year, I took a course called "Making Theater" with Professor Wood and fell in love with that kind of classroom environment. When I discovered the English and theater interdisciplinary major, I knew it was perfect for me—I'd have the ability to study in both departments and learn about the intersections between them.
This year, I was fortunate to be a part of the yearlong senior theater studio class and wrote a play called Honey I'm Home with Tori Clarke '20 about two best friends who move in together after college. We had planned to put it on this spring, but unfortunately had to postpone our performance. We still hope to put it on at Bowdoin at some point as a capstone to our experience in the department and also to submit it to other festivals.
How did you get the summer gig as a writers' intern at Law & Order: SVU and what did it entail?
I interned for the showrunner of Law & Order: SVU, working as both his personal intern as well as the writers' intern. I spent [last] May in the writers' room, taking notes in meetings and episode plotting sessions. Since Law & Order episodes are often "ripped from the headlines," I had the opportunity to work closely with writers, researching their episode ideas. Then, when production started in June, I spent more time on set, learning from the producers, actors, and rest of the crew who were unbelievably welcoming and made me feel like a valued part of the operation.  
How about your time as production intern at The Tonight Show starring Jimmy Fallon?
I applied for the position during my first year at Bowdoin and didn't get it. I was really disappointed. I spent the summer after my first year working on several internships that would bolster my experience and demonstrate my interest. I was thrilled when I got the position as a sophomore and recognized that they made the right decision the year before.
As a production intern, I got to work with various departments to help prepare for the show every night. There are so many aspects that go into taping the show and the thrill of getting to spend a summer preparing for it surrounded by incredibly talented comedy writers and producers was truly one of my greatest life experiences so far.
How did you become interested in writing screenplays?
In the fall of my sophomore year, I took "Character, Plot, Scene, Theme, Dream" with Professor Anthony Walton, a class that completely changed my outlook on creative writing and my hopes for the future. We spent time in class meticulously breaking down scripts and films to truly learn the craft and workshopping each other's work. I couldn't get enough of it. Professor Walton is also one of the most inspiring, encouraging, and thoughtful professors I've had the pleasure of learning from and he has been beyond influential in helping me grow as a writer. This gave me the confidence to pursue those internships, and I am looking forward to plunging into the business as writer and producer (or whatever job I can get) after I graduate.
What types of TV shows and movies interest you most?
Law & Order: SVU notwithstanding, my background is primarily in comedy and I'm most attracted to that genre of TV show and movie. At Bowdoin, I was fortunate to be a part of Purity Pact, a sketch and stand-up comedy group for those who identify as women and non-binary, which really ignited my passion for comedy and was an incredibly important part of my Bowdoin experience. I got to write and perform comedy with incredibly talented, funny, supportive, and passionate women, many of whom have become some of my closest friends and I wouldn't trade that experience for the world.
If you could describe Bowdoin, or your Bowdoin experience, in a word, what would it be?
Grateful.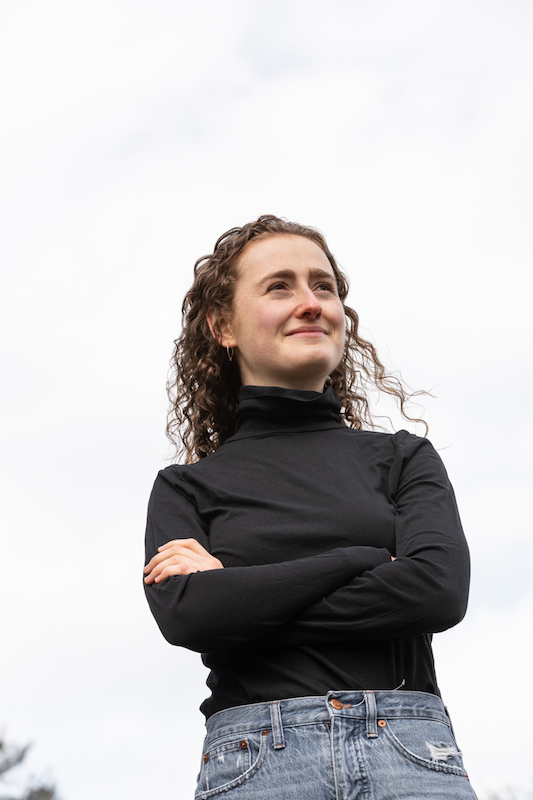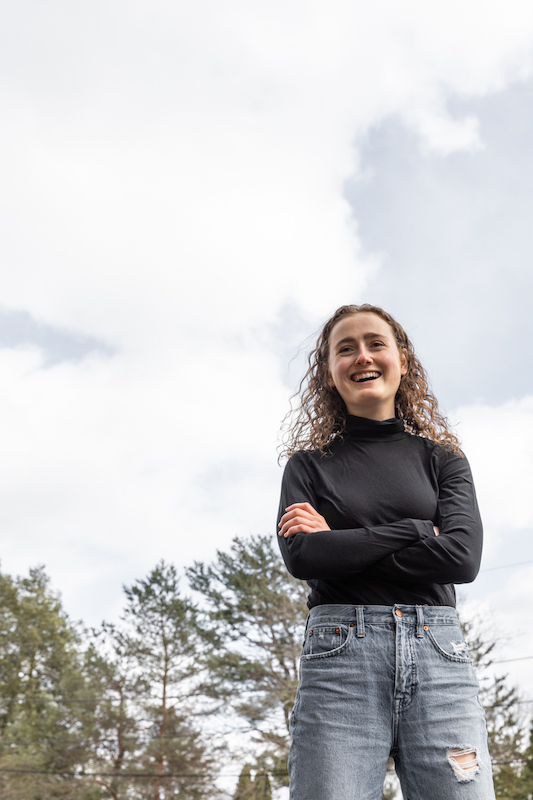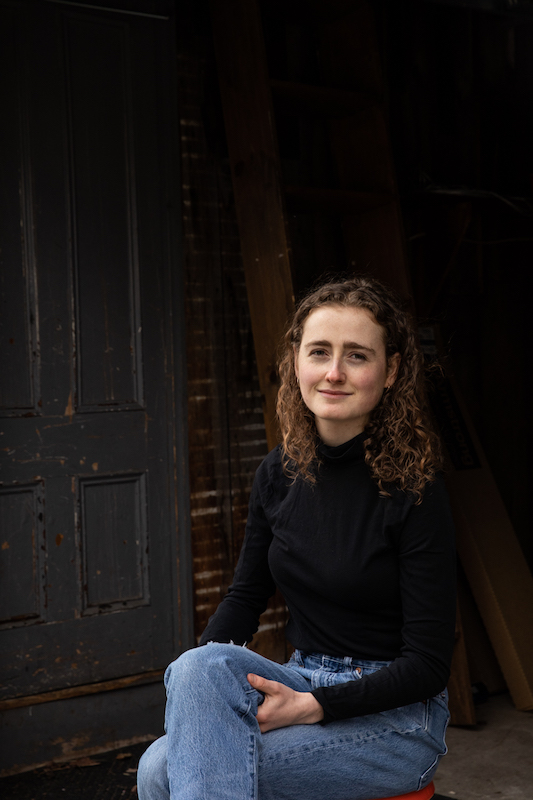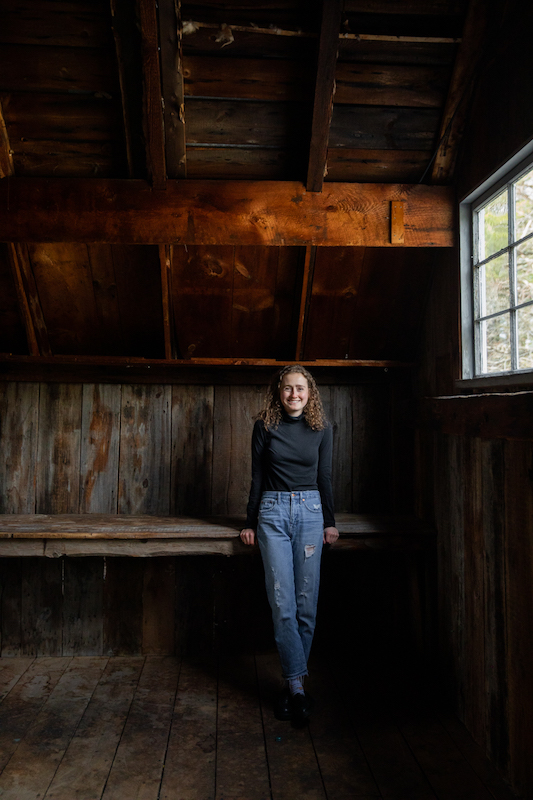 What sort of advice would you give to an incoming Bowdoin student?
While it sounds cliché (I believe clichés exist for a reason.), I'd encourage incoming Bowdoin students to take risks. Bowdoin's small and supportive environment is ideal for risk taking and I never regretted giving something a try. Also, take "Victorian Epics" with Professor Briefel.
What's your favorite club in your golf bag and why? 
My putter. It's saved too many rounds to even count. I'd take sinking a clutch putt over striping a drive any day. Growing up, my grandfather used to always talk about the importance of having a good short game and I have really fond memories of learning from him around the greens.
What's your never-break-it superstition on the course?
I try to stay away from superstitions. I've found that to be a dangerous game. However, I've spent four years only playing with Bowdoin golf balls and am nervous for what might happen when my supply runs out (don't tell Coach Cady I've been hoarding them!).
Most memorable round (or experience) teeing it up for Bowdoin?
It's hard to pick one out of four years of memories of playing and traveling with that team. My sophomore year we scheduled early morning practices so I could attend class and rehearsals in the afternoon. It meant waking up at 6:00 a lot of mornings, but getting to start my day by playing golf with my teammates under a morning Maine sun is a really special memory.
Shot that you still see when you close your eyes?
My senior year we were playing in the NESCAC tournament hosted by Williams at Taconic, a beautiful but extremely challenging course. The conditions were tough and I was feeling a lot of pressure with it being one of my last college rounds, so in the first twelve holes my swing and mental game were not at their best. However, I sunk a twenty-foot birdie putt on my thirteenth hole and finished my last six holes two-under. I didn't win, nor was it anywhere close to one of my best rounds, but I'm prouder of that finish that any other tournament I won or placed highly in.
Favorite hole at Brunswick?
Number five is a really short par three, no more than 110 yards, over a pond, and I've been shooting at that pin praying for a hole in one for four years and it still has not happened. I guess I'll just have to come back.
What has been the most challenging aspect of your senior spring in light of the pandemic?
It's been a real test of patience. It was incredibly sad to lose senior spring and the culmination of an amazing experience at Bowdoin and I've definitely felt a lot of grief in that process while trying to stay grateful for all that I still have. A positive aspect is that with some of the extra free time I had I was able to start interning remotely for Fortitude International as a script reader, which means they send me scripts and I write coverage on them, basically summarizing and giving my comments.
What classes did you have this last semester, and how did they go remotely? 
I took a class called "A History of Anti-Semitism," taught by Professor Reizbaum and Professor Berzon, two incredibly engaging lecturers, so I was incredibly disappointed not to be able to learn from them in a classroom. I found myself looking forward to listening to their recorded lectures every week and to our Zoom discussions. Another class was "Intro to Modern Dance" with Gwyneth Jones. I was really impressed by how she transitioned that class to online. When we met during the week, we built off dances and she worked with what we had at our disposal. Overall, learning remotely made me even more grateful for Bowdoin professors—just to see the effort they put into not only making sure we still got the most out of the class as students, but that we as people were taken care.   
Have your post-grad plans changed?
No, I'm still pursuing comedy writing and performing and on the job search, but trying to have patience. 
"I guess I should take this opportunity to thank my dad for suggesting I sleep on it one more night after I had decided to apply early decision to another school. Phew."
---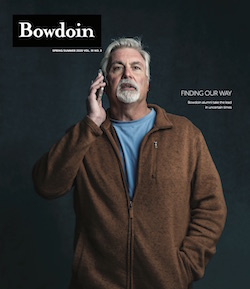 This story first appeared in the Spring/Summer 2020 issue of Bowdoin Magazine. Manage your subscription and see other stories from the magazine on the Bowdoin Magazine website.